Solutions, Services & Consulting
Best of Breed Consulting
Best of Breed Selection
Open Technology Selection
Open Technology Consulting
Open Technology Development
Open Technology Integration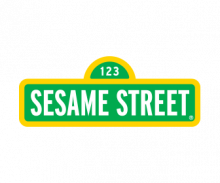 "We're pleased to work with Appnovation to help manage the engaging educational media we produce for children around the world - content that helps them grow smarter, stronger and kinder."
SVP Information Technology, Sesame Workshop
With Appnovation's Best of Breed, customers can be confident their IT solutions are the top open technologies currently available on the market for their specific business needs. 
From technology to globalization, today's successful companies must adapt to, and embrace, rapid change to be successful. The business world is competitive and constantly evolving, making it imperative that organizations are using the best technology solutions. Companies are operating using combinations of solutions from a range of suppliers, alongside legacy, in-house, or out of date software. This makes it difficult to get a clear picture of the company's IT operations. Without a clear picture of the network's operations, or the service quality that's being delivered to customers, it's much more difficult to respond to changes in the business, an increase in user demand or new technologies being implemented.
What are Open Technologies?
Nearly 90% of all organizations use open technology and it's driving innovation.
Open technologies have become incredibly widespread over the past few years, used by a hugely diverse range of businesses in every sector. Appnovation uses open technologies to collaborate and work with our partners to help our clients achieve and do more with the tools and platforms that we provide. One of our core company values is Openness, and we know that openness has a significant impact on the business which is why we are committed to knowledge sharing, contribution, and informed decision-making. Our cross-functional team members encourage dialogue, assume the best in each other and consistently act with good intentions.
Digital Transformation Solutions Provider
Best of Breed in open technologies means there is always a best IT solution for any business need. Appnovation's experts can help companies pick the world's best open technology solution for every vertical, business need and user. Appnovation provides its customers a rich choice of solutions with our many strategic partnerships.
Enterprises can easily be agile and responsive, with their IT systems as a competitive advantage. When new functionality is needed, IT departments can get open technology solutions up and running in hours or days, not weeks or months.
For companies that desire choice, flexibility and opportunity to create their own suite of best-in-class open technologies from multiple vendors, Appnovation's Best of Breed services are for you.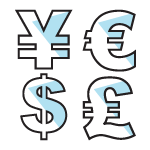 Competitive Rates & Project Quotes
Shopping quotes for your next Best of Breed open technology project? We offer competitive rates for our professionals and quote aggressively on development projects.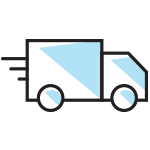 Using agile for development, always keeping you in the loop. Delivery is streamlined and cost effective, designed to match your goals, timeline and budget.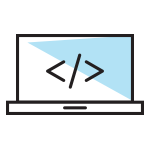 Experts at Best of Breed Open Technology
Appnovation's Best of Breed Open Technology experts can help companies pick the world's best open technology solution for every vertical, business need and user.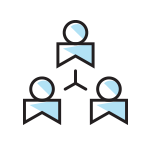 Transparent, Collaborative, & Communicative
Complete project visibility, working with you to shape the right delivery method and custom solution. Using email, phone, chat, Skype, and Google Hangout for constant communication.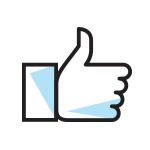 Dedicated account manager, project manager and consistent delivery team provided. We survey all of our clients, the results of which go directly to our CEO.
Why Clients Choose Us For Best of Breed Open Technologies
Ability to integrate open technology development tools with other systems
Agile development and project methodologies on engagements
Award winning open technology development solutions and applications
Collaborative and open approach model with customers
Cross-functional team of 250+ experts based in North America, Europe & Asia
Experts at Digital Transformation on staff who specialize in Best of Breed.
In-house, front-end experts: Business Analysts, UX/UI experts & Designers
Proven track record of successful open technology project delivery
Shorter development times translating to lower costs for clients
Thorough quality assurance (QA) testing before "Go Live" events
Unparalleled open technology expertise and knowledge
Get In Touch & Get Started Today. We're ready.
As a leading open technology development company providing experienced Best of Breed solutions and services, Appnovation's client list speaks for itself. If you're looking to hire Best of Breed open technology experts or consultants, we're the firm you want to talk to. Contact us today and let's get started on your project.