Open Collaboration Developers & Experts
Services, Solutions & Consulting
Open Collaboration Development
Open Collaboration Consulting
Jenkins Development
Continuous Delivery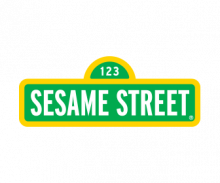 "We're pleased to work with Appnovation to help manage the engaging educational media we produce for children around the world - content that helps them grow smarter, stronger and kinder."
SVP Information Technology, Sesame Workshop
Appnovation's Open Collaboration experts can help your organization shape the playing field by staying ahead of the competition and driving technology innovation.
Being a market leader means meeting the need for fast and innovative software development, not spending time just following trends. Using an agile development methodology to deliver our Open Collaboration projects, Appnovation's expert developers can create an open technology solution that will meet your user, business, industry and/or vertical needs. We offer a proven, highly flexible engagement model that starts with a comprehensive evaluation of your business and IT requirements to ensure that ultimately, the right continuous delivery solution will be delivered both quickly and cost-effectively to meet your development goals.
GitHub - GitHub is a Web-based Git repository hosting service. It offers all of the distributed revision control and source code management (SCM) functionality of Git as well as adding its own features. GitHub provides a Web-based graphical interface and desktop as well as mobile integration. Using GitHub, Appnovation's Git experts can deploy GitHub Enterprise on the cloud and/or on premise as well as provide your company with access control and several collaboration features such as bug tracking, feature requests, task management, and wikis for every project. Beyond deployment, Appnovation can leverage GitHub and assist organizations with digital transformation of their own internal development processes. The prime example being to help an enterprise move from a Waterfall development methodology to an Agile one, thus increasing productivity of their development teams inside their own organization. 
Appnovation is a GitHub partner and authorized reseller. GitHub has over 9 million users and over 21.1 million repositories, making it the largest host of source code in the world.
Jenkins- Using Jenkins, the world's leading open source IT automation tool, Appnovation's Open Collaboration experts allow you to deliver results quickly and easily by automating the application delivery life-cycle.
Jenkins is open-source continuous delivery software. With Jenkins, Appnovation's experts can help organizations accelerate the software development process through automation. Jenkins manages and controls development lifecycle processes of all kinds, including build, document, test, package, stage, deployment, static analysis and many more.
JIRA - JIRA Softtware (formally known as JIRA Agile) is #1 software development tool used by agile teams to plan, track, and release world-class software.  Built for team collaboration, JIRA Software is designed specifically for software teams to provide the best-in-class agile tooling, deep developer tool integrations, and project experience for your entire software team.
Appnovation can leverage JIRA Software to enable digital transformation and agile development for the enterprise, resulting in better collaboration, faster delivery time, and better project consistency. JIRA Software can also be deployed on the Cloud, On-Premise, or even in a Data Center for the enterprise. 
Confluence - Confluence is another product offered by Atlassian, to help organizations create, organize and discuss work with the team. Software teams around the world leverage Confluence to assemble ideas, product requirements, and documentation to build better products. In addition, JIRA and Confluence work seamlessly together, to allow teams to create issues directly from the Confluence project requirements. 
Appnovation leverages Confluence to assist enterprises with digitial transformation by helping to build the most collaborative company-wide wiki, and a central platform to define project requirements. Same as JIRA Software, Confluence can also be deployed on the Cloud, On-Premise, or even in a Data Center for the enterprise.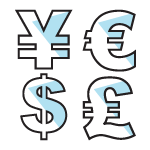 Competitive Rates & Project Quotes
Shopping quotes for your next Open Collaboration project? Get a quote from us! We offer competitive rates for our professionals and quote aggressively on development projects.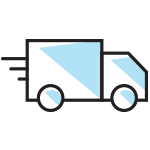 Proven, Rapid & Trusted Delivery
Using agile methodology, always keeping you in the loop. Streamlined delivery, cost effective projects, designed to match your goals, timeline and budget.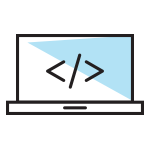 Experienced Open Collaboration Experts
If you're looking to hire Open Collaboration developers or consultants who are experts with GitHub and Jenkins, we're the professionals you want to talk to.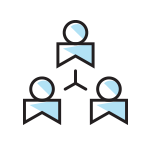 Transparent, Collaborative, Communicative
Complete project visibility from day one, working with you, and for you. Using email, phone, chat, Skype, and Google Hangout for clear, constant communication.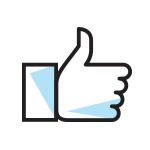 Customer Satisfaction is the Priority
We are constantly engaging with you during the project and at the end we survey you to ask you how we did, the results of which go directly to our CEO.
Why Customers Choose Us For Open Collaboration
Ability to integrate open technology development tools with other systems
Agile development and project methodologies used for engagements
Award winning open technology development solutions and applications
Collaborative and open approach engagement model with clients
Cross-functional team of 250+ experts based in North America, Europe & Asia
In-house, front-end experts: Business Analysts, UX/UI experts & Designers
Open Collaboration Experts using both GitHub and Jenkins
Proven track record of successful open technology project delivery
Shorter development times translating to lower costs
Thorough quality assurance (QA) testing before "Go Live" events
Unparalleled open technology expertise
Get In Touch & Get Started Today. Your Next Project Awaits!
As a leading open technology development company providing experienced Open Collaboration services, Appnovation's client list speaks for itself. If you're looking to hire Open Collaboration developers or consultants who are experts with GitHub and Jenkins, we're the professionals you want to talk to. Contact us today and request a quote for your next project.