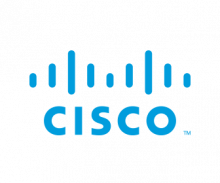 "We would like to express our sincere appreciation to all the team members at Appnovation whose hard work and dedication made this a successful release!"
In concert with specific and overall business requirements, market trends and competitor reviews, thorough user experience research underpins all our digital solutions. 
Deep understanding of your customers, their behaviours and attitudes, their needs and pains, is what shapes Appnovation's ideas for improvement and optimisation. In concert with specific and overall business requirements, market trends and competitor reviews, thorough research underpins all our digital solutions.
We listen carefully to our customer needs, putting the empathise on the needs and experiences of end-users.  Our UX/UI researchers and analysts conduct a wide range of studies following proven user research methods.
Appnovation's teams combine qualitative and quantitative methods to analyze:
Audience and user needs
Content and information architecture
Usability studies
Analytics and user behaviour
Multiple solution opportunities
User Experience Research Solutions
Appnovation practices user-centered design, so we take user research seriously. Our research experts are not afraid to ask questions, and are always looking for gaps in knowledge and data. Knowing what the problem is helps us come up with the best solution, and ultimately, knowledge is power.
Why research is important
The first step of the research is to determine research goals and identify questions or hypothesis that need to be answered or validated. Having a clear idea of what we're investigating will dictate what kind of research will be conducted.
Our experts use qualitative research to collect in-depth insights and gather valuable information, all designed and determined to understand why users do what they do. Qualitative research thus provides contextual information and and describes how users feel, what their attitudes, beliefs and behaviours are.
Based on research goals and existing insights, our team conducts qualitative research using:
User interviews
Focus groups
Expert interviews
Observations and contextual inquiries
Card sorting & tree testing
Usability testing
Customer calls
To understand what is happening in your digital applications and to gather measurable, unambiguous data, we use quantitative research methods. Quantitative research helps us see precisely what is happening: where users click, where are the biggest drop offs, how people navigate through the site and how often they return.
To gather this kind of data Appnovation's expert researchers employ:
Surveys and questionnaires
Analytics (Google Analytics, HotJar, etc.)
A/B testing
Data mining
Qualitative without the quantitative research leads to assumptions and interpretations, whereas carrying out only quantitative research doesn't provide context as to why users behave in a certain way.
This is precisely why our experts at Appnovation combine both research types to ensure we have a full picture - data about what is happening and insights about underlying reasons.
Appnovation's Approach
We conduct user research in various project stages and for different purposes. Whether our task is website redesign, new app development or internal system launch our experts do it all. The user research is the foundation for sustainable and effective design solution.
Appnovation values a pragmatic approach and will assess what knowledge and data already exists. Based on that we will come up with the user research plan that answers the right questions and is delivered on time and budget.
Audience research
Any digital development starts with the understand for whom it's being built: understand your audience, uncover the solution. Through audience research, our team formulates who your end customers are, what they need, what their expectations are,  and how they engage with your products or services.
Based on these insights, we craft bespoke and informed user personas, designed to develop customer/client connections.
To understand how users use your digital product to accomplish various tasks, Appnovation's experts conduct task analysis and investigate use cases. Knowing the context and environment that user is in when interacting with your product, helps us discover mental models that impact user's decision making processes and, ultimately, the online actions. This all  allows us to predict how technology can, and should address user needs in the most helpful manner.
Common audience research methods we employ include:
Scripted and unscripted user interviews
Ethnographic studies and contextual inquiries
Observations
Surveys and questionnaires
Focus groups
Customer reviews
Content and information architecture research
In concert with marketing strategy that will feed the digital application, content and information architecture research can be instrumental to ensure users get the content they need, and are able to find it easily and intuitively.
Our researchers use content and IA research to validate hypothesis about information hierarchy, structure, terminology and findability.
We often use these, among other, research methods:
Card sorting
Tree testing
Keyword analysis
Content analysis
Analytics review
Usability research
A critical step in our experience design process is understanding what are pain points of an existing application, or testing design for a new application. In this case, usability research and usability testing can help us discover how users interact with an application and what issues they experience.
Similarly, Appnovation has dedicated teams who conduct usability tests to validate design and information architecture on a new application. Based on goals and KPIs, we prepare user scenarios and help recruit participants.
Through user testing, we identify flaws and difficulties in usability and iterate as early as possible. We test users performing real tasks when using your application according to scenarios that we set, and observe their actions. We measure completion of tasks, time it takes to perform them, and record their attitudes about information architecture, content and design. Based on this direct user feedback, we make recommendations for improvements based on the evidence.
Depending on the scale and size of the project our researchers choose on-site or remote usability tests. Using wireframes and interactive prototyping we also test usability on various devices.
Analytics and user behaviour
No research and project starts without our peek into Google Analytics, HotJar, Clicky and similar tools. Having access to data about navigations paths, conversions, click rates and other measurable actions allow us see trends and identify pitfalls. Quantifiable data we can gather from analytics review inform design decisions and serve as benchmark for measuring success and monitoring KPIs.
A/B testing
An effective method to test different variants of the same page is A/B testing, sometimes also called split testing. Especially in conversion-driven sites, our UX designers test two variants with one or more variables to measure which one performs better when shown to users at random.
Appnovation uses A/B testing to continuously measure and tweak application design to improve the user experience and successfully achieve business objectives.
Gains and Business Benefits
For Appnovation's UX design team user research is not a luxury, nor a way to spend hours and hours investigating everything that lives under the sun. We do it to frame the issues and engage end users for ideation and validation.
We walk in the shoes of your users. We use direct insights we get from empathising with your users to generate ideas and design solutions that will address and exceed their expectations.
We follow iterative design approach, which means we can offer rapid design solutions with lean research at the start of projects. By engaging project stakeholders in the ideation process we strive for participatory design and make your team part of the project.
Your users are the real experts and our researchers' job is to involve them in the application design. Weather it's launching a new product or service and testing concepts and ideas or conducting a narrow, highly targeted and focused research about UX improvements for a certain feature, Appnovation's team will have a custom research plan that fits the project needs.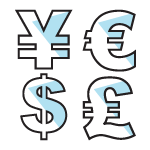 Competitive Rates & Project Quotes
Shopping quotes for your next UX Research project? Get a quote from us! Offering competitive rates for experienced, expert User Experience professionals.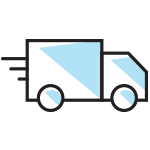 Proven, Rapid & Trusted Delivery
Using agile methodology, always keeping you in the loop. Streamlined delivery, cost effective projects, designed to match your goals, timeline and budget.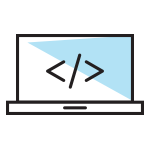 Experienced UX Research Consultants
Appnovation's UX Research consultants can work with you to transform your strategic digital capabilities and build customer experiences that are simpler and clearer, increasing your growth potential.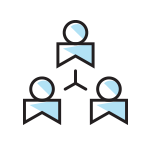 Transparent, Collaborative, Communicative
Complete project visibility from day one, working with you, and for you. Using email, phone, chat, Skype, and Google Hangout for clear, constant communication.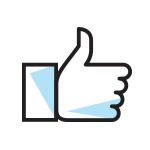 Customer Satisfaction is the Priority
Our clients are happy, thanks to dedicated account and project managers, consistent delivery teams and open communication lines. We know because we ask.
Why Customers Choose Us For UX Research Services
Agile UX research consulting methodology
Analytics and data mining professionals utilized
Collaborative and communicative approach for client engagements
Combine both qualitative and quantitative research methods
Competitive rates for UX research consulting talent
Cross-functional team of 300+ experts based in Asia, Europe, North & South America
Employ a variety of tactics to achieve in depth user experience research
In-depth user research, usability testing & analytics reviews to fully understand your customer
Incorporation of testing as part of user experience research projects
Proven and successful project delivery track record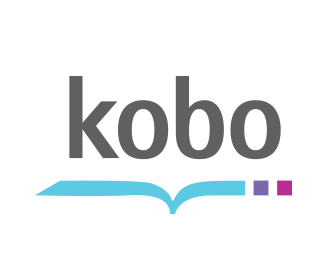 Featured UX Design Project
Instant Reader Mobile App
Kobo
Kobo Inc. is one of the world's fastest-growing eReading services offering more than 2.5 million eBooks, magazines and newspapers - and counting. Recognizing the rapidly changing global app market Kob...
Get In Touch & Get Started Today. We're ready.
Do you need help with UX research or would like to improve your user experience? Appnovation's user experience research consultants focus on understanding your users' behaviors, their requirements, their online needs, and their overall motivations. As a leading UX research solutions provider having some of the most talented researchers and experts on staff, Appnovation is ready to tackle your next UX project and helping your organization navigate the digital landscape.
Complete the form, email us at contact@appnovation.com or contact us directly by phone at one of our many global office locations to talk about your next or an upcoming project. Still need convincing? Just take a look at our client list to see just some of the brand names that have chosen Appnovation and are called customers today.