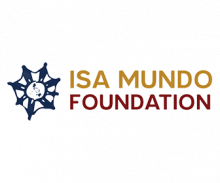 "Appnovation's passion to use their expertise and talented people to create a platform that is modern and user friendly has created an exciting opportunity for our organization to launch something new and innovative."
Appnovation's UX research methods can deliver a workable digital solution, designed to compliment your existing platform and meet your goals.
UX (user experience) research describes the thorough and  systematic investigation of users, their requirements and online objectives, with a view to adding context and insight into the process of designing the best user experience.
Appnovation's user experience research experts focus on understanding your users' behaviors, their requirements, their online needs, and their overall motivations. Using finely tuned observational techniques, task analysis, and other feedback methodologies, we will get to the epicentre of your user experience ecosystem, and identify ways to deliver an improved UX.
Whether it is the impact your design has on your audience, the usability that you deliver, or the end to end experience, our deep knowledge of UX research methods will enable us to offer you a workable digital solution, designed to compliment your existing platform and meet your goals.
Appnovation: Your UX Research Consultants
UX Audit
User audits are a great way to identify areas of your website that need attention, improvement or even a complete overhaul. It is also valuable in terms of letting you know what works, and what doesn't, in terms of delivering the user experience that your customers want.
As you would expect, UX audits use empirical methodology to determine heuristics based solutions for user-centric improvements.
Our extensive UX Audit service will:
Review  business and user objectives
Analyse Conversion metrics
Research and detail customer care data
Analyse all sales data
Identify traffic/engagement stats
Research your UX standards (compliance)
Utilize Usability heuristics
Discuss UX Best Practices (existing and necessary)
With a full team of UX experts, UX consultants, Appnovation is experienced when it comes to delivering thorough, in-depth, and digital solution driven UX audits. From delivering user-centric recommendations, to conversion boosting improvements, goal-achieving digital solutions are our stock in trade.
Creating an Experience that Delivers
Usability Testing
With consumer driven web experiences becoming the norm, ensuring that your online business creates an experience that delivers is a necessity, not a luxury. Usability testing is a great way to ascertain how your website is performing, from design to development, based on the feedback of representative user groups.
Seeing, and understanding how users travel around your site, how they interact with the user interface, what they are looking for in terms of online experiences, and ultimately, how, or if they are able to achieve their ultimate goal, be it subscribing, purchasing, or researching your products or services.
Here are just a few of the questions are usability testing experts will put forward:
Are tasks completed swiftly and seamlessly?
Is there journey on your website intuitive?
Do users get confused with navigation, leading to site or cart abandonment?
How do users usually interact with your website?
How do users browse websites in your industry?
How do users tend to interact with your search results page?
Do your current stats reflect user expectations based on past experience?
Are users getting what, and to where they expect when they click links/ buttons?
Are product images seen as critical by users considering online purchases?
What the most common user questions before they commit to buy or proceed?
What features do users expect (rather than hope for) on websites?
What assumptions do users make when browsing your website?
What elements could we introduce which would provide a more persuasive experience for users?
Though there are many more questions in our usability testing packages, these give you an idea as to how deep our research is, and how important an in-depth knowledge of your user experiences and journeys are.
When we identify usability issues at a prototype stage, it can be both time and money saving for your business, ensuring that design, development and delivery is fine tuned before release, avoiding potentially expensive and time consuming revisions and rewrites.
UX: From Acquisition to Retention
A user journey is all about the user's experience while using your website, your app, of any of your online platforms,  incorporating the series of actions performed to achieve a particular goal.
Appnovation's UX teams are experienced with, and dedicated to collaborating with clients, understanding their customer base, and ultimately delivering truly memorable user journeys.
Elements that we consider critical to these digital user journey experiences include:
Intuitive Design
Delivering an effortless understanding of the architecture and navigation of your website
Ease of Learning
Identifying and understanding how fast new users understand and learn to use your site interface to accomplish their desired achievements.
User Efficiency
Showing how quickly experienced (return)users accomplish online tasks
Memorability
Identifying how much users remember (after their site visit is completed) and how that helps them be more efficient on their return visit
Error Frequency/Severity
Important to identify how many user errors are made, what those errors are, and whether they lead to site abandonment, or are easily rectified
Subjective Satisfaction
Establishing how much users enjoy using the system, and their overall UX experience.
Additionally, our user journey expertise allows us to create test scenarios designed to encourage users to show us their normal site usage, which in turn provides more accurate representations of their user journey requirements.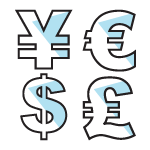 Competitive Rates & Project Quotes
Shopping quotes for your next UX Research project? Get a quote from us! Offering competitive rates for experienced, expert User Experience professionals.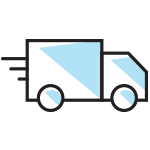 Proven, Rapid & Trusted Delivery
Using agile methodology, always keeping you in the loop. Streamlined delivery, cost effective projects, designed to match your goals, timeline and budget.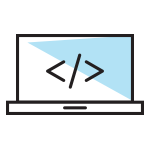 Experienced UX Research Consultants
Appnovation's UX Research consultants can work with you to transform your strategic digital capabilities and build customer experiences that are simpler and clearer, increasing your growth potential.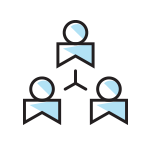 Transparent, Collaborative, Communicative
Complete project visibility from day one, working with you, and for you. Using email, phone, chat, Skype, and Google Hangout for clear, constant communication.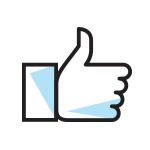 Customer Satisfaction is the Priority
Our clients are happy, thanks to dedicated account and project managers, consistent delivery teams and open communication lines. We know because we ask.
Why Customers Choose Us For UX Research Consulting
Agile UX research consulting and development methodology
Award winning solutions created from UX research
Collaborative and communicative approach with client engagements
Competitive rates for UX research consulting talent
Cross-functional team of 300+ experts based in North America, South American, Europe & Asia
In-house experts at UX audits, user testing and user journey creation
Inspired by strategy, insight, and data: Your user experience research partner form idea to implementation
Proven track record of successful project delivery
Rigorous testing and validation of ideas throughout the research process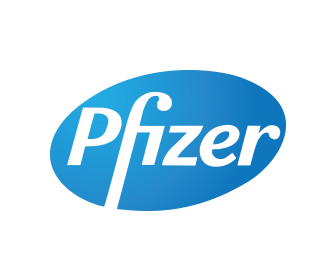 Featured Digital Strategy Project
eSampling Australia Responsive Drupal Application
Pfizer
Pfizer, Inc. is an American multinational pharmaceutical corporation headquartered in New York City, with its research headquarters in Groton, Connecticut. It is one of the world's largest pharmaceuti...
Get In Touch & Get Started Today. We're ready.
Do you need help with UX Research or would like improve your UX experience?
Appnovation's user experience research consultants focus on understanding your users' behaviors, their requirements, their online needs, and their overall motivations. Our UX research experts are standing by to lend a hand. Whether auditing, testing or assisting with the creation of user journeys, Appnovation's UX researchers are able to get at exactly what your enterprise needs when it comes to user experience.
Complete the form, email us at contact@appnovation.com or contact us directly by phone at one of our many global office locations to talk about your next or an upcoming project.  Our UX research expertise is unrivaled in the market and its the findings produced by them that our digital strategy professionals have been able to leverage to create and build truly innovative and integrated, immersive experiences.