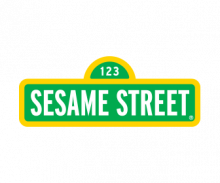 "We're pleased to work with Appnovation to help manage the engaging educational media we produce for children around the world - content that helps them grow smarter, stronger and kinder."
SVP Information Technology, Sesame Workshop
Appnovation can help you personalize and effectively target your content to powerfully connect and engage with your customers.
When it comes to digital content, one size most certainly does not fit all. The days of wholly generic online copy is over, as the expectation and need for personalized content continues to dominate the digital landscape. Content is king so ensuring that your content is both targeted and successful has never mattered more.
Targeting your content is a powerful and effective way to connect and engage with your customers, enabling you to tailor-make content that speaks to them on a personal and empathetic level. Appnovation has not only adopted the idea of content personalisation for our own content, we are also committed to helping our clients understand the need for it, and showing them how to deliver.
Our experts utilize customer data, and harness this knowledge to help craft and create relevant content based on the interests, motivations, and requirements of website visitors. Whether it is a targeted, rotating landing page based on geography, a precise call to action, or industry specific content modifications, we pride ourselves in creating bespoke content personalization solutions.
Data Intelligence & User Context
Making use of customer information is all about context. Focusing on the end-user, and basing their needs on all relevant feedback and data is a sure fire way to improve the quality of customer interaction, in both communication, as well as UX terms. Data intelligence allows you to provide a sophisticated digital marketing content, which are both situationally astute as well as functionally aware.
Appnovations's research and UX teams know all about one to one marketing strategies, the best methods of gaining customer data, and how leverage this to develop individualised messaging to current or prospective customers.
Our digital content experts utilize targeted content strategies to help deliver content that is specific to your company, your branding, and your precise business needs.
Using a well researched and expertly executed content targeting strategy can deliver tangible results for your enterprise, as you identify different customers, their preferences, their online needs and requirements of their overall customer journey experience.
Content Performance and Targeting
Customer feedback is an invaluable source of information in the pursuit of successful content targeting campaigns. Knowing who your customers are, how they think, what they look for in a customer journey experience, what their motivations are, and how they act online, all elements that can shape your content creation, and determine its performance.
Research is key, and our team will ask the telling questions, to get the most valuable data, including:
How much feedback do you get from your customers?
What are your competitors doing in content personalisation campaigns?
Where challenges do customers see within your buying process, is it content related?
Using answers to these, and many other questions, we can help you deliver bespoke, targeted content, with tips including:
Segmented emails with targeted, personalized content
Use of recipients names within emails
Sending emails directly from you, rather than an auto-reply
Delivering content specific to each marketing persona targeted
Create bespoke landing pages for each persona/demographic
Use central and targeted LinkedIn company pages
Employ social media platforms and reply to customers via them
Incorporate all customer data to create customised sales follow up content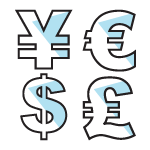 Competitive Rates & Project Quotes
Shopping quotes for your next Content and Personalization project? Get a quote from us! Offering competitive rates for experienced, expert Digital Strategy professionals.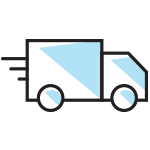 Proven, Rapid & Trusted Delivery
Using agile methodology, always keeping you in the loop. Streamlined delivery, cost effective projects, designed to match your goals, timeline and budget.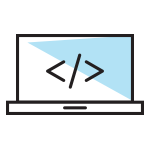 Experts and Content Personalization
Appnovation's Content and Personalization experts can help companies use personalization technology to optimize the customer journey with the right content at the right time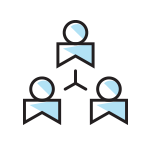 Transparent, Collaborative, Communicative
Complete project visibility from day one, working with you, and for you. Using email, phone, chat, Skype, and Google Hangout for clear, constant communication.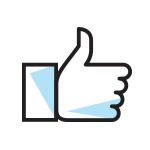 Customer Satisfaction is the Priority
Our clients are happy, thanks to dedicated account and project managers, consistent delivery teams and open communication lines. We know because we ask.
Why Customers Choose Us For Content and Personalization
Ability to customize landing pages for each persona/demographic
Brand positioning, identity, style guide & consultation expertise
Collaborative, client-focused approach on engagements
Cross-functional team of 300+ experts based in North America, South America, Europe & Asia
Expertly executed research and content targeting strategy to deliver fast results
Front-end experts, business analysts UX/UI specialists and creative designers on staff
Initial QA, feedback revisions and final files available
Leadership, digital excellence, and program engagement background
Ongoing production scheduling and reporting
SEO implementation and optimization, accessibility guidance and COPPA Compliance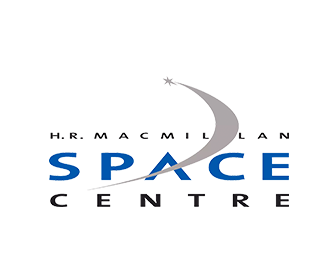 Featured Digital Strategy Project
Drupal Site
HR MacMillan Space Centre
The H.R. MacMillan Space Centre is a space science centre located at the heart of Vancouver, British Columbia. Built in 1968, the Space Centre is a hub for those looking to experience and learn about ...
Get In Touch & Get Started Today. We're ready.
Whether you're trying to make each and every customer experience personal or you're interested in increasing your ROI with custom content, Appnovation has the skills and experience to help.
Whatever the content and/or personalization need, our experts can help with crafting a well written and truly personal experience. Just check out our client list to see just some of the brand names that Appnovation calls customers.  
Complete the form, email us at contact@appnovation.com or contact us directly by phone at one of our many global office locations to talk about your next or an upcoming project.