This has been the smoothest project I have worked on in my 5 years of digital at PCH!
Paul Holda
Manager - Client Partner, Business Technology, Pfizer
Appnovation's customer journey and experience mapping consultants can interpret user experience insights in the right way to confidently help your company become more customer-centric. 
Understanding the customer journey is key to delivering the ultimate customer experience. As the digital landscape evolves, Appnovation believes that delivering the online experience that the customer wants is critical to the success of online enterprises. Knowing how to connect with customers, how to influence their decision making process, and ensuring that the right message reaches the right customers, are all important components of creating a customer journey.
We understand your needs and your organization, and have helped many companies with complex transformations to shape a digital presence that is the cornerstone of their brand journey. Since our inception as a web devlopment shop in 2007, we have been developing and delivering digital experiences that reinforce customer needs and drive business value. This is the foundation of our company, the centering point of our strategic and development process and is evidenced by the client relationships we sustain and the work we deliver.
View Related Digital Strategy Services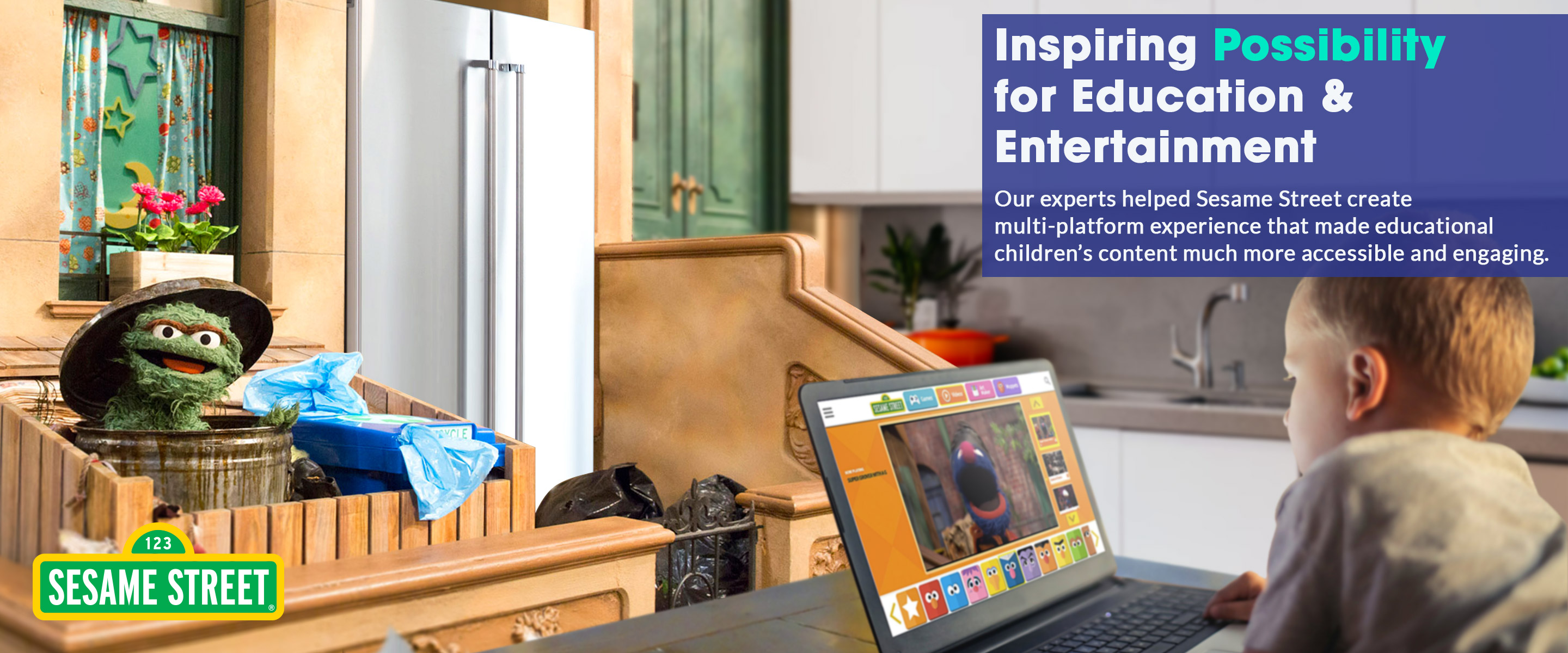 Customer Journey Mapping Consultants
Appnovation has worked with a range of clients to create these customer journeys, helping to devised and create customer personas, marketing touchpoint strategies, ultimately delivering bespoke plans with considered messaging.
Explore More
Appnovation has worked with a range of clients to create these customer journeys, helping to devised and create customer personas, marketing touchpoint strategies, ultimately delivering bespoke plans with considered messaging.
Here are just a few of the questions we ask when determining what you need:
What is the customer journey process you currently use?
Is your customer acquisition based on inbound or outbound marketing campaigns?
How proactive are you on social media and with digital marketing?
What changes have you made to customer experiences, based on feedback?
What is you goal, and do you have any strategies in place to achieve that?
As a company committed to delivering complete digital experiences and solutions, your customer experiences are our priority, which is why our project scopes include:
Leadership, digital excellence, and program engagement
Brand positioning, identity, style guide & consultation
Requirements definition, and Development execution from a seasoned team with proven comfort with the Sesame culture and Brand
Full UX/Design, reusable Design and Pattern Library
SEO optimization, Accessibility guidance and COPPA Compliance
Service/product design
With online commerce, products and services, your website is your shop window, the central hub of your customer experience. Using professional designs and aesthetically superior product images is just one way you can set your company apart from your competitors, and push for a greater customer conversion rate.
With Appnovation's team of design experts, making a customer-journey inspired design choice will drive your strategic, customer-centric approach, with a view to both engaging with, and satisfying those customers.
Our collaborative approach means that we take time to understand your digital strategy, the nature of your products and services, which enables us to deliver a bespoke design solution.
Brand awareness, brand appeal, converting customers, selling more of your products, and capturing more leads, these are all part of our holistic approach to delivering tangible business benefits. With the best product design, the visual appeal can become a critical part of your eCommerce business strategy
Align Strategy and Goals: Customer Journey Design
Our team leaves no stone unturned, and with personas and journey mapping varying from business to business, industry to industry, it is critical to know the best digital strategy for you, which is precisely what we will deliver.
Explore More
Persona Profiling
Creating a persona profile is a critical part of online marketing, and the first step to creating a customer journey. But what is a this profile? Well, put simply, it's a thorough sketch or description of your audience, with each persona having a different composition.
When it comes to content marketing, these personas need to help you develop and deliver content which is relevant, direct, and useful to that particular audience. When coupled with workshops, customer feedback and data analysis, this can shape your customer journey strategy with a true understanding of your customer, and their desired digital experience.
Appnovation's customer journey mapping experts will guide your company through this process, identifying touch points, customers' decision making factors, and removing potential barriers within your existing customer experiences. Our in-depth understanding of customers across many industries helps us consider everything from the emotional to the experiential, rather than focusing on one element of the customer thought process.
Appnovation goes in-depth to help create these personas, with thorough customer research about a wide range of factors including:
Professional Role
Specific job and role
Industry and company in which they work
Personalised Information
Age
Gender
Household income
Location
Education
Family
Goals
Primary and secondary goals/challenge
Ideas of how to meet or assist with achieving those
Problem solving for any challenges
Values
Overall values
Reasons for any issues arising during browse to buy cycle
It is this kind of in-depth knowledge that will help us devise and deliver personas, and ultimately help you with your journey mapping process. When it comes to marketing, knowing your target audience is key, and understanding them will guide your customer journey mapping in an informed way.
Our team leaves no stone unturned, and with personas and journey mapping varying from business to business, industry to industry, it is critical to know the best digital strategy for you, which is precisely what we will deliver. We even look into your existing site analytics, conduct social media research, and involve you and your team in developing both personas and customer journey mapping.
Customer Journey Mapping: A Powerful Tool
So, what is a customer journey map? Put simply, it is a conceptual idea of the process that a person/customer goes through in order to accomplish a goal or achieve what they need on your website.
Explore More
User Journey Mapping
So, what is a customer journey map? Put simply, it is a conceptual idea of the process that a person/customer goes through in order to accomplish a goal or achieve what they need on your website.
As our team knows well, understanding this process can help you address customer needs more directly, and identify the most critical pain points of the online process and customer experience.
Developing customer journey mapping involves research, understanding, and the ability to use information that shows your knowledge of your customers:
Are your customer journey maps strategic or are they tactical?
Do they show and depict cyclical and/or linear customer experiences?
Are they applicable to all customers
Is there more than one person being targeted?
Do you include vivid visual depictions of your customer journey?
Viewpoint/Perspective
One of the most pivotal points of journey mapping is identifying precisely who the journey map about. Every journey must be bespoke and relevant, one for the manager, one for the executive, one for the decision maker, one for the buyer, and so it goes on.
Each of these is likely to align with a unique, or at least differing persona, so each journey mapping approach must include a narrative that speaks to that group, addressing that particular perspective.
Scenarios
Developing a journey map for your users means focusing on the specific experience you need to map. On occasion, your existing journeys may be a valuable source of information, as they can show both positive and negative feedback.
For other journeys, we can help you conceptualize scenarios, providing new mapping for different customer experiences, focusing on the goal of these customers to direct the route of the journey.
Actions and Emotions
Ultimately, any customer journey is based on a narrative shaped by what a user is thinking, what they do on your site, and how they respond to their unique customer experience.
Our team knows how to fully research and utilize these digital experience elements, using everything from general to granular data.
Based on this, we can create a modified journey based on existing actions and emotions, from customer feedback, or build new journeys altogether.
Touchpoints
Aligning all touchpoints within the overall journey map is key to your success. A flowing, logical narrative, across all your company's communication channels, from websites to social media, with a focus on user actions and goals, that's the strategy to use.
Appnovation has experience in unifying projects where user journeys have been inconsistent or disconnected.
Once our teams identify the reasons for this, they have been able to deliver a more seamless customer experience. With each unique company comes the need to develop a unique set of customer journeys, enhancing the digital experience customers enjoy on your platform.
Insights/Ownership
Journey mapping is all about identifying the gaps or shortfalls in user experiences. Working to optimize that experience, based on improving same shortfalls or issues, is a critical part of this digital delivery.
A secondary, but no less important part of this process comes from highlighting insights learned from customer data and feedback, and ensuring that someone takes ownership of each part of creating the customer journey.
Collaboration of this kind is one of the key components of Appnovation's approach, with each member of our team both empowered to create innovative solutions, while remaining fully aware of what colleagues working on the journey mapping are doing.
Even when all this is in place, journey mapping must be viewed as multi-layered, with each being mapped out in a bespoke style.
Customer Experience Mapping Questions
Determining how to construct, develop and deploy each customer experience journey, it is useful to establish a number of questions, the answers to which can guide your progress:
Who will be using the journey map?
What is the ratio of internal to external actions? (internal company, external customer)
Are you looking to identify problems with existing experiences, or just create new ones?
Are you looking to both modify existing experiences, alongside creating new ones?
What devices, channels, content is necessary to construct the narratives?
How much detail is needed for each of your journey maps?
What business goal does this journey map support?
Who is it about and what experience does it address?
How will it be shared?
Previous
Next
Experience Led & Outcome Focused
We help brands understand the role digital can play in realizing strategic opportunities and solving real world business problems, always keeping the focus on the customer's experience and the results generated.
Proven & Trusted Delivery Methods
Using agile methodology, always keeping you in the loop. Streamlined delivery, cost effective projects, designed to match your goals, timeline and budget.
Customer Journey & Experience Mapping
Appnovation's Customer Journey & Experience Mapping consultants can help companies focus on long term relationships with customers built on respect, trust and consistency.
Transparent, Collaborative, Communicative
Complete project visibility from day one, working with you, and for you. Using email, phone, chat, Skype, and Google Hangout for clear, constant communication.
Customer Satisfaction is the Priority
Our clients are happy, thanks to dedicated account and project managers, consistent delivery teams and open communication lines. We know because we ask.
Why Clients Choose Us For Customer Journey Mapping
Here are just some of the ways that we stand out as a company when it comes to customer journey and experience mapping.
Collaborative and communicative approach for client engagements
Cross-functional team of 300+ experts based in North America, South American, Europe & Asia
Competitive rates for customer journey mapping consultants
Expert Customer Journey Mapping Consultants can help you define your users and create user personas and understand your customers' needs
In-depth user research, usability testing & analytics reviews to fully understand your customer
Inspired by strategy, insight, and data, we're your customer journey mapping consulting partner from idea to implementation
Proven ability to successfully to define and deliver projects
Rigorous testing and validation of ideas throughout the design and development process
Centralizing a brand's learning landscape to improve content consumption.
Streamlining document management to boost business efficiency.
An internal digital makeover to improve operations and the customer experience.
Get in touch and get started today. We're ready!
Shopping quotes for a customer journey mapping consulting project? Looking for a vendor who can help with everything from research to strategy? Appnovation's customer experience journey mapping experts can deliver journey maps that are a cut above our competitors. So if your looking for exceptional customer and user journey mapping expertise there is no better choice than Appnovation.
Complete the form, email us at contact@appnovation.com or contact us directly by phone at one of our many global office locations to talk about your next or an upcoming project.  Our customer and user journey mapping expertise is unparalleled in the market and its using this information from our journey mapping engagements that has enabled our digital strategy professionals to create and build some truly innovative and integrated, immersive experiences.