The experience working with Appnovation has been fantastic. We always want to ensure we get plenty of value from any vendor that we work with, and in that regard Appnovation really excels. With our latest project, we received top-quality work, enjoyed working with a really responsive team, and when we threw curve balls or suggested unique functionality, they quickly went to work to make it a reality.
David Lux
Head of Digital Marketing, TCL North America
Appnovation's eCommerce strategy consulting team delivers innovative, effective and focused ecommerce strategy and solutions that achieve not only a great customer experience but also better financial results.
As leading eCommerce experts, Appnovation's ecommerce consultants have both the track record and the expertise required to deliver ecommerce strategy, integrations, migrations and support, and a full range of ecommerce services. For every challenge, we can help you reach a data-driven strategic solution, guided by your eCommerce company goals, using the finest marketing and technology tools available. Appnovation's eCommerce strategy consulting team has and does deliver eCommerce solutions using Magento, or your platform of choice. Furthermore, an eCommerce strategy delivered by Appnovation can be relied on to be innovative, effective and focused.  Our feature-packed and high performing eCommerce capabilities are designed to to meet the needs of any size entity, ensuring a bespoke strategy to achieve results.
With an extensive background as an eCommerce consulting firm, Appnovation can provide expertise and optimization with respect to leading eCommerce platforms like Magento. Our eCommerce experts can also assist with initiatives related to eCommerce strategy such as increasing revenue per shopper, improving customer experience, streamlining processes, customer re-engagement, reducing abandoned shopping carts and employing multi-touch customer engagement programs to name a few.
View Related Digital Strategy Services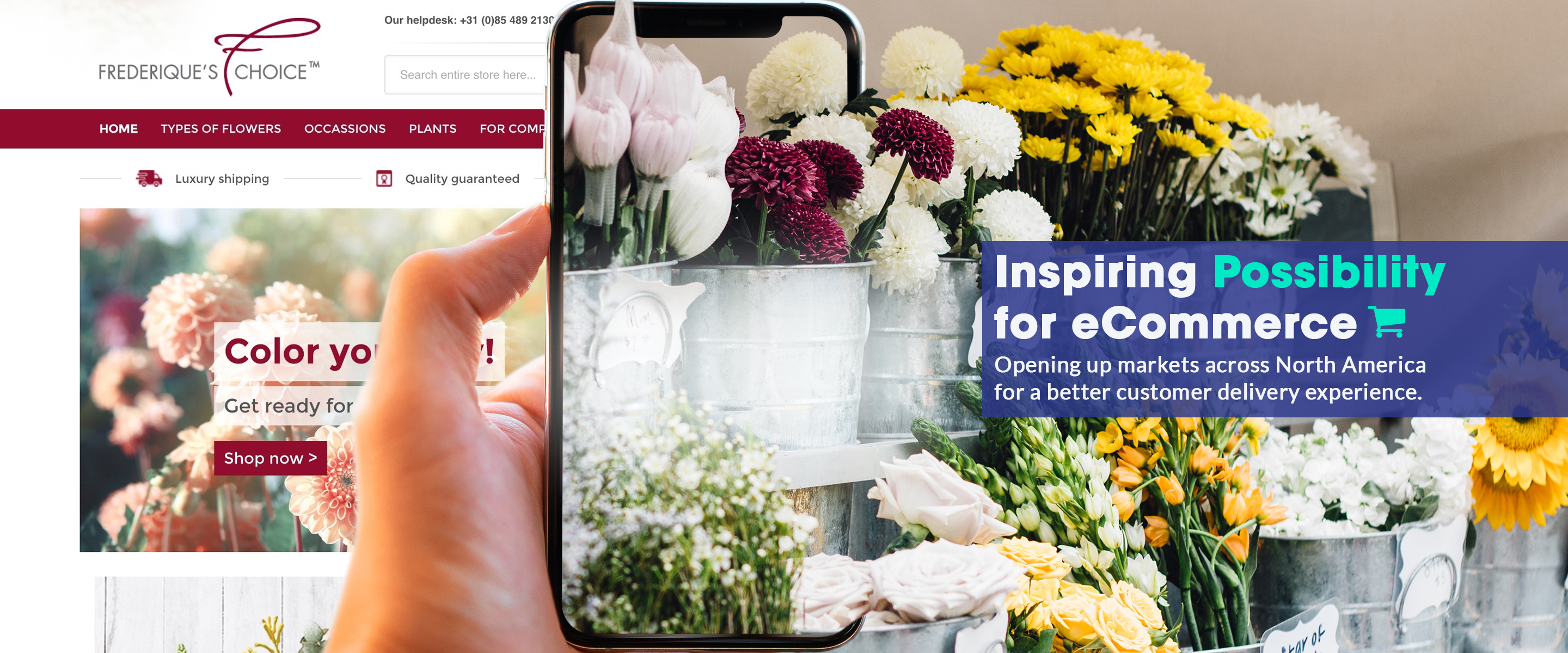 eCommerce Consultants
In eCommerce, there's an important difference between transactional experience and relationship commerce. Appnovation provides in-depth evaluations and actionable digital solutions, all designed to improve your business revenue.
Explore More
B2B/B2C Transactional Experience
In eCommerce, there's an important difference between transactional experience and relationship commerce. Appnovation provides in-depth evaluations and actionable digital solutions, all designed to benefit your business revenue. Our mission is to create and deliver bespoke, innovative strategies, never losing sight of your industry competitors.
From engaging customers to building brand loyalty, we will explore every avenue for revenue growth.
With relationship commerce, SEO is part of a customer acquisition strategy, and the overarching emphasis is knowing the identity of the user, offering personalized communications, and engaging with the user or a one to one level. With transactional eCommerce, however, there are different focus points, including:
Primarily driven by SEO
Guest Checkout availability
No focus on user/customer identity
Purchasing recommendations based on individual visit ( 'one transaction and done' idea)
Appnovation's eCommerce experience allows us to not only work with you to identify which approach works for you, but also to provide the best solutions based on your unique business needs.
Transactional eCommerce
A time-honored model, transactional commerce is still a dominant force in the online marketplace. The most common approach is focusing on the acquisition of customer transactions, through the primary use of organic search, (with a secondary, where necessary, use of PPC).
Appnovation has vast experience in terms of developing sites, employing an SEO-friendly focus, designed to maximize your visitor numbers via organic searches, giving you the business benefit of saving valuable dollars on PPC spend.
Both search marketing and eCommerce initiatives need to be clearly thought out, focused on results, and designed to deliver business benefits.
Personalization for Transactional eCommerce
The days of 'one ad fits all' are fast disappearing, as targeted marketing and precise demographic customer bases take centre stage. You can't just market to everyone, but you have to market to someone.
Here are a few things to remember:
Data is critical, so get as much as you can
Create buyer/customer personas, using the data you have gathered
Map out content for each customer persona
Create and deliver personalized Content
Make user experiences personal
Many of the existing personalization tools and efforts are designed for transactional commerce, but Appnovation believes that a unique digital strategy is critical, and that each client deserves that approach.
Here are just three of the questions we would ask, to ensure that we fully understand the needs and goals of our clients, focusing on areas that can be improved to yield results:
Session Times-Are browsers/buyers spending more time on your site?
Product Engagement - Are customers viewing more products or adding more to their carts?
Order statistics - Is your browser to real customers growth rising, falling, or stagnating?
eCommerce Strategy to Drive Traffic and Convert Customers
As our eCommerce and Magento client list will attest, we know all about the competition in the online marketplace. So so many platforms, we'll make sense of it all for you.
Explore More
eCommerce Traffic Generation
As our eCommerce and Magento client list will attest, we know all about the competition in the online marketplace. With so many platforms from which to choose, and so many marketing methods required to acquire and attract customers, it can be a confusing landscape to navigate.
That's where we come in…
Our eCommerce strategy consultants will get to know your business, understand your customer base, and identify how, and from where new customers can be generated. Our business knowledge and eCommerce experience has helped clients from many industries, helping nurture growth and drive up traffic volumes.
Whether it is direct traffic, search traffic, PPC or referral, generate greater traffic is a key element of any eCommerce strategy.
Previous
Next
Experience Led & Outcome Focused
We help brands understand the role digital can play in realizing strategic opportunities and solving real world business problems, always keeping the focus on the customer's experience and the results generated.
Proven, Rapid & Trusted Delivery
Using agile methodology, always keeping you in the loop. Streamlined delivery, cost effective projects, designed to match your goals, timeline and budget.
Expert eCommerce Strategy Consultants
We know eCommerce strategy consulting and development. We build great looking professional Magento experiences and can help your site generate optimal revenue for the enterprise.
Transparent, Collaborative, Communicative
Complete project visibility and multiple open lines of communication from day one. We are available when you need us and continually updating you on your project's status.
Customer Satisfaction is the Priority
Dedicated account manager, project manager and consistent delivery team provided. We survey all of our clients, the results of which go directly to our CEO.
Why Customers Choose Us For eCommerce Strategy Consulting
Here are just some of the ways that we stand out as a company when it comes to what our experience in ecommerce.
Ability to integrate other systems and applications with eCommerce platforms
Agile eCommerce development methodology
Award winning ecommerce solutions and sites
Cross-platform mobile eCommerce solutions
Cross-functional team of 300+ experts based in North America, South America, Europe & Asia
Ecommerce consulting, strategy implementation and integration expertise
Friendly, open, and collaborative way of working with clients
In-house, front-end experts: Business Analysts, UX/UI Specialists & Designers
Magento, Drupal Commerce, Ubercart, Laravel, HTML5, Shopify, BigCommerce & Mobile solutions
Proven track record of successful eCommerce solution delivery
SEO & SEM capabilities to improve traffic
Strategies for more conversions, less abandon shopping carts, cross-sell/up-sell and more
Personalizing the patient experience for a more streamlined healthcare customer experience.
Centralizing a brand's learning landscape to improve content consumption.
How the Australian market's eSampling program increased participation by 400%.
Get in touch and get started today. We're ready!
Shopping quotes for an ecommerce strategy consulting project? Make sure you talk to us! We're known for our aggressive project quotes and competitive rates for ecommerce consulting and development, integration and strategy expertise. Our ecommerce strategy has lead to solutions that are feature-packed, high-performing, very secure, able to scale, customer-friendly and, most importantly, able to generate positive financial results across multiple ecommerce KPIs.  
Complete the form, email us at contact@appnovation.com or contact us directly by phone at one of our many global office locations to talk about your next or an upcoming project.  Our ecommerce strategy expertise is unrivaled in the market and our digital strategy professionals have been known to help with the creation and building of truly innovative and integrated, immersive ecommerce experiences.