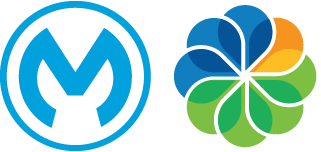 MuleSoft Alfresco Integration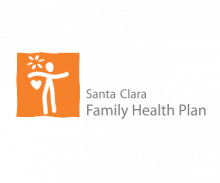 "Their team, from top down was amazing and provided top notch support to our team, and has continued to be a great partner as we move to a relationship in which they will assist with content management long term."
Santa Clara Family Health Plan Interim CIO
Appnovation's skilled architects and developers make it possible for Alfresco, leveraging MuleSoft, to become a more connected system. 
Combining Mule ESB, a Java-based enterprise service bus (ESB) and the world's top integration platform for the cloud, web and enterprise, with Alfresco, the open platform for social content management, provides companies the ability to easily integrate into enterprise architectures and enhance their enterprise content management and social publishing capabilities.
Why MuleSoft? & Why Alfresco?
Why MuleSoft?
#1 integration platform for the cloud, web and enterprise
Ease of creating high-performance, multi-protocol connections involving diverse and varied systems and/or services
Allows for integration with other open source technologies as well as non open source technologies
Why Alfresco?
A secure and tested ECM Platform
Rich document repository system with out of the box features ie. Versioning, Document
Search using a Lucene ("Google like") document indexer
Great records management capabilities
Supports open standards (CMIS, Web Services, Rest APIs, webdav, CIFS, JSON, JSR 168, RSS, Atom, etc
Ability to socially manage, share and collaborate on content
Able to scale and handle the most demanding performance requirements
Manage internal business processes with a fully configurable workflow engine
How MuleSoft and Alfresco Work Together
How MuleSoft and Alfresco Work Together
A rapid deployment time table
Reduction in integration costs to other enterprise systems
Integration flexibility, technology independence
Mule ESB enhances Alfresco's architectural agility through loose coupling that facilitates rapid component configuration
Exchange of data across systems regardless of different technologies that applications use, including JDBC,  JMS, HTTP, Web Services, and many more
Mule ESB enables orchestration helping Alfresco to combine existing services to meet business requirements
Why Integrate MuleSoft and Alfresco
Why Integrate MuleSoft and Alfresco
Easy integration of Alfresco into other enterprise systems
Enable content from Alfresco to be easily published across social channels like Facebook, Twitter and LinkedIn.
Deliverability of content to other cloud based systems
Allows content aggregation, transformation, syndication and distribution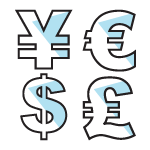 Would you like to learn more about osCaddie, what it can do for your organization and/or how much it would cost? Our osCaddie experts are available to answer your questions.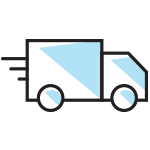 Proven, Rapid & Trusted Delivery
The base osCaddie module for MuleSoft Alfresco integration development version is now available on Drupal.org. If you have MuleSoft & Alfresco, why not get them working together?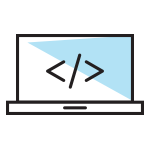 Experienced Integration Experts
Appnovation is the expert at MuleSoft Alfresco integrations, and can easily integrate other open technologies into the enterprise environment.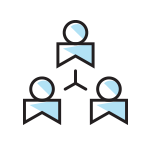 Transparent, Collaborative, Communicative
Complete project visibility and multiple open lines of communication from day one. We are available when you need us and continually updating you on your project's status.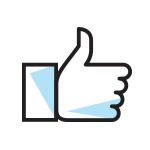 Customer Satisfaction, Our Top Priority
We are constantly engaging with you during the project and at the end we survey you to ask you how we did, the results of which go directly to our CEO.
Why Customers Choose Us For MuleSoft Alfresco Integration
Ability to integrate Drupal, Alfresco & MuleSoft with other systems
Acquia, Alfresco & MuleSoft top level partner status
Agile development and project methodology
Award winning open technology solutions
Collaborative, transparent and communicative approach with clients
Competitive rates for developers, architects and consultants
Cross-functional team of 250+ experts based in North America, Europe & Asia
Deep open technology expertise and experience
In-house, front-end experts: Business Analysts, UX/UI Specialists & Designers
Proven track record of successful project delivery
Rigorous quality assurance (QA) testing before "Go-Live"
Shorter development times translating to lower costs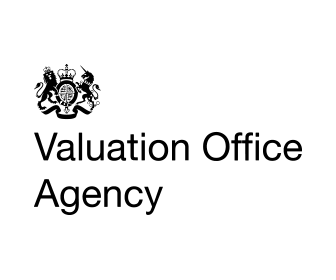 Featured osCaddie Project
Fair Rent Reusable Architecture
Valuation Office Agency
The Valuation Office Agency is a government body in the United Kingdom. The Agency values properties for the purpose of Council Tax and for non-domestic rates in England and Wales. This work is undert...
Get In Touch & Get Started Today. Your Next Project Awaits!
Thinking about integrating Alfresco and MuleSoft OR interested in Appnovation's osCaddie? We are the experts at MuleSoft/Alfresco, other open technologies and integrating them into the enterprise environment. If you and your organization are looking to get the very most out of their Alfresco and MuleSoft instances or are interesting in exploring other open technology integration solutions then contact us today to learn more.