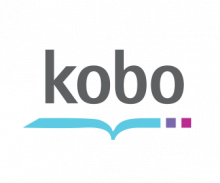 "Appnovation focused on working very collaboratively with Kobo to create a joint team."
Appnovation will take care of your entire migration process, from strategy to development, documents and content. Seamless, safe, secure migrations, designed and delivered.
Data migration and can be a risky proposition to undertake, but is most definitely a critical part of any program that involves change. The need to migrate data happens all the time, whether due to storage upgrades, vendor changes or storage transformation projects, so its imperative enterprise level entities are sure about their chosen solutions provider. Our vast experience has shown that a smooth migration is an important part to the success of any project, usually requiring collaboration among different stakeholders.
Appnovation can take care of the entire migration process from strategy, development, documents and content. Our experience has shown that these are important part for the success of the project. These aspects usually require collaboration among different groups, while always maintaining the branding and message consistency across sites - which can impact the  workload required.
No matter the data format (file, block, object, cloud, etc.) or the location of it, Appnovation's data migration consultants can help with getting your organization's data where it needs to go. Our experts use proven methodologies that include industry specific best practices and adhere to legal requirements and data privacy standards. Data migrations performed by our professionals are executed quickly and seamlessly, always prioritizing security and certainly at the top of the requirements list, as well as ensuring non-disruption and flexibility as a core part of the process.   
Data Migration is an essential part of most change programs. According to independent research (Bloor and Gartner) more than 50% of data migration projects run late and/ or over budget.
At Appnovation, we believe that following the right data migration strategies, and having them created by experienced data migration specialists, is critical to the delivery of successful projects.
Reasons For Data Migration Issues:
Hiring Data Migration Consultants for Pre-Migration Impact Assessment
Failing to use data quality tools
Lack of proven data migration methodology
No tested in-house expertise
Appnovation Data Migration Recommendations:
Full, thorough expert re-migration impact assessment
Detailing key stakeholder ideas, requirements, deliverables
Software selection for data profiling, data quality, data integration (ETL)
Researching and deciding on a proven agile data migration methodology
Employ a data migration services company with proven track record
Appnovation has a proven data migration track record, having  completed data migration projects in the US, Canada, UK, Asia, and Europe.
Our in-house staff will provide the necessary expertise, with project teams consisting of data migration business specialists, data migration profiling consultants, data migration project managers, data migration architects, data migration ETL developers and data quality specialists.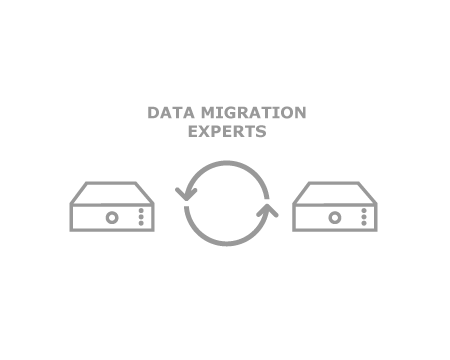 ​
Appnovation Data Migration Services
Appnovation provides a comprehensive data migration service, backed by both in-house expertise, and proven track record of multi-industry project delivery.
Supports any-to-any storage migration for block, file, object or cloud data
Lower cost of service (compared to major vendor professional services)
Expedited migration methodologies (planning and execution)
Leverages proven, repeatable, and flexible solutions
Cross-functional expertise
Dedicated professional migration consultants
Our Data Migration Solutions include:
Comprehensive upfront discovery and analysis
Agentless discovery tools
Remediation guidance and assistance
Automated migration activities
Proven methodologies and teams
Experienced project governance across the board
Online on-disruptive capabilities
High speed rapid data movement
Storage Transformation
Whether it's a storage transformation project, or an upgrade your current storage, Appnovation is here to provide your digital storage solution.
Whether it is block, file, object, or cloud data, our data migration team will provide you with industry leading methodologies, and proven digital solutions. Our years of data migration project experience ensures that our teams can help you to complete your data migration in an expedited, seamless manner, regardless of your timeline, requirements, and budgets.
For small to medium environments, as well as larger migration needs, Appnovation offers a full range of bespoke data migration services. Our team can offer a migration factory approach, leveraging remote delivery for scheduling and monitoring of jobs, thus drastically reducing your labor and professional services costs, saving you both time and money.
When it comes to business benefits, Appnovation's storage service delivers
Improved quality HR, payroll, and benefits data
Minimized data integrity issues
Reduced data volumes
Reduced data extraction and upload times
Improved data integration, reporting and analytics capabilities
Complete data migration and integration faster, saving time and money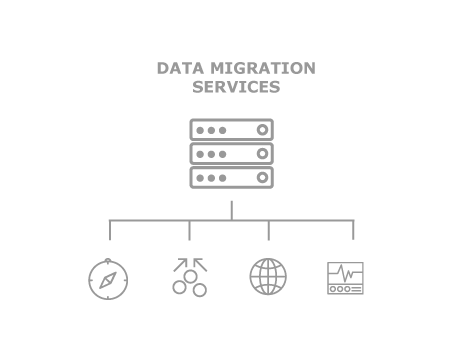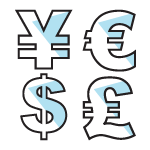 Competitive Rates & Project Quotes
Shopping quotes for your next data migration project? We offer competitive rates for our data migration professionals and are known in the marketplace for aggressively quoting on projects.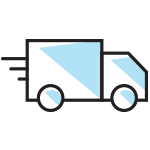 Proven, Rapid & Trusted Delivery
Using agile methodology, always keeping you in the loop. Streamlined delivery, cost effective projects, designed to match your goals, timeline and budget.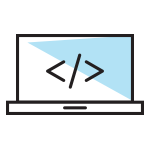 Appnovation provides a full suite of data migration services delivered by seasoned data migrations consultants and specialists and able to handle even the most robust, demanding and complex of data migration needs.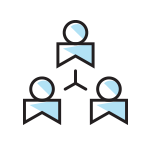 Transparent, Collaborative, Communicative
Complete project visibility from day one, working with you, and for you. Using email, phone, chat, Skype, and Google Hangout for clear, constant communication.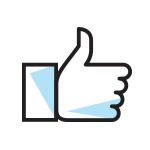 Customer Satisfaction is the Priority
Our clients are happy, thanks to dedicated account and project managers, consistent delivery teams and open communication lines. We know because we ask.
Why Customers Choose Us For Data Migration Services
Agile data migration project delivery and solutions development methodology
Collaborative, communicative and transparent client-focused approach
Competitive rates for data migration experts and consultants
Cross-functional team of 300+ experts based in North & South America, Europe and Asia
Deep and broad industry vertical expertise
In-house, front-end experts: Business Analysts, UX/UI Specialists & Designers
Large scale data migration expertise and experience
Proven track record of successful project and engagement delivery
Rapid, cost-effective project delivery saving customers money and time
Thorough quality assurance testing before "Go Live" events
Featured Data, Analytics & Insights Project
Data Visualization & Analytics Platform
SICK: Sensor Intelligence
Founded in 1946, the SICK ("Sensor Intelligence") now has more than 50 subsidiaries and equity investments, as well as numerous agencies around the globe. In the fiscal year 2016, SICK ha...
Get In Touch & Get Started Today. We're ready.
Appnovation provides a comprehensive data migration services, backed by both in-house expertise, and a proven track record of multi-industry project delivery. Our data migration experts can provide the necessary expertise, with project teams consisting of data migration business specialists, data migration profiling consultants, data migration project managers, data migration architects, data migration ETL developers and data quality specialists.
Complete the form, email us at contact@appnovation.com or call us directly at one of our many global offices and let's get started today on your next data migration project. Our data migration experts have unparalleled expertise when it comes to assisting organizations solve their data migration challenges.