Business Intelligence Development
Business Performance Analysis
Business Unit Optimization
Market Research
Trend & Brand Analysis
Strategy & Forecasting
Customer & Client Analysis
Budgeting & Planning
Cost & Spend Analysis
Financial Reporting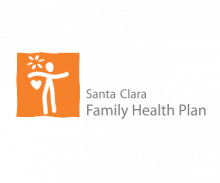 "Appnovation has proven to be a great solution for SCFHP and will long remain in my preferred solutions vendor library in my consulting practice, even beyond my current Interim CIO role with SCFHP!"
Santa Clara Family Health Plan Interim CIO
Appnovation will help your business make better decisions by providing expert-level business intelligence (BI) services. Forecasting, strategy, optimization, performance analysis, trend analysis, customer analysis, budget planning, financial reporting and more.
Our BI services help organizations optimize their capabilities to leverage various types of data and make it into something the business can use to make better and more informed choices. We work closely with clients to assess their goals and challenges to ensure we deliver the most appropriate solution to meet their needs and provide a competitive advantage.
We use only proven open technologies to help businesses reduce costs and allow for easy integration with other platforms and applications. When companies need business intelligence implementation and consulting assistance they can look no further than Appnovation.
Business Intelligence Platforms & Services
Business Intelligence Implementations
Business Intelligence Implementations
Appnovation provides several ways to implement an open source business intelligence solution in your organization. Our BI implementation experts are very knowledgeable and able to leverage their vast open source technology implementation expertise to deliver a system that can meet your business and decision making needs.
Business Intelligence Consulting
Business Intelligence Consulting
Appnovation business intelligence consulting services can help your company optimize your business intelligence systems. From data warehousing and analysis to reporting and visualization, our BI consultants can manage and deliver your engagement.
Effective business intelligence services can provide companies with analysis and reporting to support the following aspects of your business:
Trend analysis and sales forecasting
Business performance analysis
Budgeting and planning
KPIs and balanced scorecards to help manage operations
Timely, even real-time, analysis and reporting that is secure
Gain a better understanding of customers and clients (loyalty, buying habits, relationships, etc.)
Financial, operational, sales and marketing process improvement and optimization
Financial reporting and consolidations
Market research and brand analysis
Sales strategy and initiative monitoring
Cost and spend analysis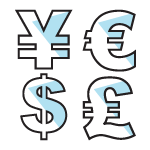 Competitive Rates & Project Quotes
Shopping quotes for your next business intelligence consulting project? Get a quote from us! Offering competitive rates for experienced, expert business intelligence professionals.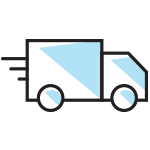 Using agile methodology, always keeping you in the loop. Streamlined delivery, cost effective engagements, designed to match your goals, your timeline and your budget.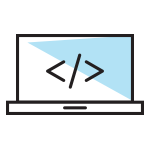 From end to end solutions to individual aspects of business intelligence, our expert BI consultants can come up with the solution to meet your organization's needs.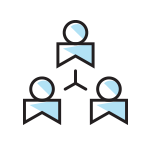 Transparent, Collaborative, & Communicative
Using agile methodology, always keeping you in the loop. Streamlined delivery, cost effective projects, designed to match your goals, timeline and budget.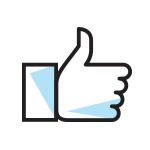 Our clients are happy, thanks to dedicated account and project managers, consistent delivery teams and open communication lines. We know because we ask.
Why Customers Choose Appnovation's Business Intelligence Consultants
Agile consulting and implementation methodology
Collaborative, client-focused approach
Competitive rates for BI consultants developers and architects
Cross-functional team of 250+ experts based in North America, Europe & Asia
Experts at Hadoop and MongoDB
In-house, front-end specialists including: Business Analysts, UX/UI Experts, Creative Designers
Hortonworks Consulting Partner & 10gen Services Partner
In-house, front-end specialists for business analysis, user experience and user interfaces
Proven track record of successful project delivery
Rapid, cost-effective services for business intelligence consulting
Thorough quality assurance testing before "Go Live" events
Unparalleled open technology expertise
Business Intelligence Services
Business Intelligence Services
Appnovation provides business intelligence services and solutions. Our business intelligence developers use open source software to provide our clients the best, most cost-effective BI solutions on the market.
Appnovation offers Pentaho consulting, development and integration services. Our Pentaho developers and experts can make business intelligence even more so for enterprise level entities.
Get In Touch & Get Started Today.
Using some of the best open source business intelligence tools on the market, Appnovation's business intelligence experts are ready to help your company meet any and all of its business intelligence needs. Our Pentaho and business intelligence consulting and implementation experts are standing by to lend a hand. Contact us today and take the first step in getting started on your path to making better, data backed decisions for your company.