Business Intelligence Consulting
BI Consulting Services & Solutions
BI Planning & Strategy
Implementation & Integration
Performance Management
Process & Reporting Optimization
Performance Optimization
Data Mining & Benchmarking
Data Warehousing Assistance
Analysis & Reporting Support
Data Visualization Assistance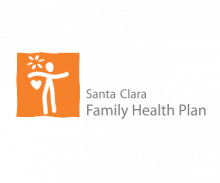 "Appnovation has proven to be a great solution for SCFHP and will long remain in my preferred solutions vendor library in my consulting practice, even beyond my current Interim CIO role with SCFHP!"
Santa Clara Family Health Plan Interim CIO
Appnovation's business intelligence consulting efforts can range from a single consultant creating a roadmap to implementing a BI solution to full design and development implementing a complete end-to-end BI solution.
Our BI consultants provide comprehensive services that can be extremely important in understanding the critical business metrics and analytics, helping to eliminate wasted time, money and effort, and allows business leaders to make more informed strategic decisions. With these goals in mind, our consulting engagements focus on delivery of a specific work product, whether it's a strategy or solution, and managing that endeavor to its completion.
Appnovation's business intelligence consulting services provide companies and organizations, with minimal risk and a plethora of options when it comes to business intelligence solutions through leveraging open technology-based BI platforms such as Pentaho, Hadoop and MongoDB.
Business Intelligence Consultants
Appnovation's business intelligence consultants can implement such BI related initiatives as:
Business/Enterprise-wide Reporting
Online Analytical Processing
Data Mining
Benchmarking
Business Performance Management & Optimization
Enhanced Marketing Efforts
Business Process Optimization
BI Data Warehousing Assistance
Data must be of high-quality so that it can be successfully analyzed for business use. Therefore, low quality data such that is incomplete, unattributed, out-of-date or disaggregated is of no help to a business looking to make critical decisions based on that information. Appnovation's BI consultants can help evaluate and fine tune a company or organization's current business processes and procedures around data collection, storing, retrieval and reporting. Our BI consultants then set about to design, develop and implement an enhance data warehouse solution that will allow effective data collection, cross-linking and retrieval from multiple systems and sources while keeping it secure and transitioning it to a single database.
BI Analysis & Reporting Support
Appnovation BI consultants have expertise in designing the various different types of Online Analytical Processing (OLAP) systems including Multi-Dimensional (MOLAP), Relational (ROLAP) and Hybrid (HOLAP). Filtering, sorting and analysis can then occur culminating in presentation of selected information in a variety of possible detail levels. Our BI consultants can build custom analysis models that will rapidly deliver comprehensive reporting based on data aggregation as well as business and user-defined parameters.
Our BI solutions can deliver real-time analysis and generate interactive action scenarios, like forecast or simulations, so businesses can have a better view of what the results of their decisions would be if made. Arming a business with this type of information enables business executives and senior managers with the ability to make more informed and insightful decisions having to do with the business or drilled down to individual personnel and their performance.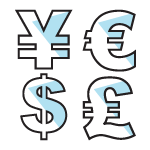 Competitive Rates & Project Quotes
Shopping quotes for your next business intelligence consulting project? Get a quote from us! Offering competitive rates for experienced, expert business intelligence professionals.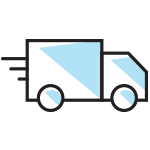 Using agile methodology, always keeping you in the loop. Streamlined delivery, cost effective engagements, designed to match your goals, your timeline and your budget.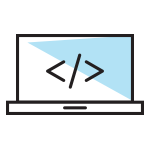 From end to end solutions to individual aspects of business intelligence, our expert BI consultants can come up with the solution to meet your organization's needs.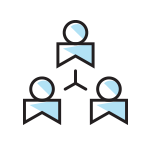 Transparent, Collaborative, & Communicative
Using agile methodology, always keeping you in the loop. Streamlined delivery, cost effective projects, designed to match your goals, timeline and budget.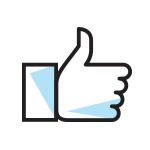 Dedicated account manager, project manager and consistent delivery team provided. We survey all of our clients, the results of which go directly to our CEO.
Why Customers Choose Our Business Intelligence Consultants
Agile consulting and implementation methodology
Collaborative, client-focused approach
Competitive rates for BI consultants developers and architects
Cross-functional team of 250+ experts based in North America, Europe & Asia
Experts at Hadoop and MongoDB
In-house, front-end specialists including: Business Analysts, UX/UI Experts, Creative Designers
Hortonworks Consulting Partner & 10gen Services Partner
In-house, front-end specialists for business analysis, user experience and user interfaces
Proven track record of successful project delivery
Rapid, cost-effective services for business intelligence consulting
Thorough quality assurance testing before "Go Live" events
Unparalleled open technology expertise
Get In Touch & Get Started Today. Your Next Project Awaits!
Appnovation has a tremendous amount of experience when it comes to business intelligence consulting. Our experts utilize some of the best open source BI technologies to create innovative solutions and optimize existing ones. Get started by contacting us today.