 Confluence Migrations & Upgrades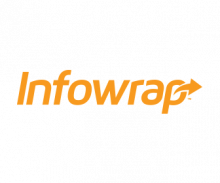 "These guys work hard, very hard. We were amazed at every point of contact to learn they were navigating our issues and helping to shape a successful product regardless of the difficult challenges that were seemingly always in play."
Senior Software Engineer, Infowrap
Looking to migrate or upgrade to the latest version of Confluence and accelerate your organization's collaboration efforts? Appnovation can help! Projects delivered quickly, securely and on budget by certified Confluence & Atlassian experts.
Appnovation helps organizations get on the latest version of Confluence. Whether migrating from another platform or upgrading from an older version, Appnovation's certified Confluence professionals are extremely adept at assisting enterprise-level entities with realizing all the newest version of Confluence has to offer from both a technical and business perspective.
Appnovation is an Atlassian Gold Solutions partner and certified software reseller. We have a team of certified and experienced Atlassian professionals on staff who can, and have, helped organizations with wide range of services related to Confluence and other Atlassian Products including strategy, implementations, integrations, development, migrations, upgrades, support and maintenance.
Confluence Migration Experts
Appnovation can help enterprise level entities move to the latest version of Confluence. No matter the complexity or scale of the current solution a company is employing, Appnovation's experts can successfully get your collaboration efforts moved to the Confluence platform. Not only securely, but also quickly and at a reasonable cost.
When helping companies move to Confluence, our migration professionals become intimately aware are extremely mindful of data, users, integrations, customizations, etc. that are currently part of the existing platform so that every bit of performance, functionality and security currently enjoyed is at the very least replicated if not otherwise surpassed upon moving to Confluence.  
Furthermore, Appnovation's Confluence migration services include identifying and leveraging additional features and add ons that could offer benefit in both short and long term, as well as including and employing flexibility and scalability for future needs.
Lastly, upon moving to Confluence, Appnovation offers training and other services related to assisting companies with leveraging the Confluence tool within their current environment as well as adopting collaboration and agile ways of working. This all to ensure the maximum benefit from Confluence.
Confluence Upgrade Professionals
Already working with Confluence and considering an upgrade to the latest version? Need expert help because your organization's current Confluence setup is large and complex, you don't have the experts on hand, whether with the bandwidth or proper skill sets, to help, or both? Appnovation's certified Confluence upgrade specialists are more than equipped to help.
First evaluating your organization's existing version of Confluence, it's set up within IT and its adoption among the company's users. Appnovation also reviews integrations, customizations, data flows, user credentials and more, meticulously so that nothing is missed and that everything that needs to be and can be brought over to the latest version, will be.
Furthermore a gap analysis is performed (both from an IT and adoption perspective) to see what improvements can be taken advantage of when moving to the latest version of Confluence.
After the IT configuration portion is completed, ensuring better performance, scalability, flexibility, security, connectedness and more, Appnovation's upgrade professionals can provide guidance on how enterprises can further adopt a more collaborative and agile way of doing things than they already enjoy.
Confluence Strategy & Development
Strategy & Consulting
We look at Confluence strategy and consulting in two ways. First from a technical perspective on how best Confluence can, and will in the future, fit optimally into your enterprise's IT stack.
Secondly we look to help organizations get the most out of Confluence tool so that its fully adopted and leveraged, producing maximum collaboration between your teams of people.
IT Optimization - From an IT perspective, Appnovation provide a full array of technical assistance to ensure that your enterprise is not only successfully up and running on the latest version of confluence, but that it is perfectly optimized within your IT environment for right now as well as into the future.
Collaboration Adoption - When it comes to collaboration tools, and creating a strategy that will streamline everything from document management to secure granular permissions, Confluence is hard to beat.
Working with you to understand and plan the appropriate strategy that would identify the best, quickest and most secure way to implement, integration, customize migrate and/or upgrade Confluence.
All of which take into account both current and future needs of your technology stack as well as how that stack extends to the business. All in all, Appnovation's developers can provide the technical strategic direction for the technical adoption of the Confluence toolset ensuring it has the functionality and features you want, while also achieving the performance and security you need.
Appnovation's Confluence developers, consultants and strategy team are equipped to transform your content sharing capabilities, and enhance your overall digital landscape. With the implementation of features such as document management, permissions, page and file versioning and multiple add on options, we will streamline the efficiency of your business operations.
From improving your ability to create, share and collaborate with your project team, to helping your team organize, publishing and access content in a more streamlined way, Appnovation's expert Confluence consultants will deliver a tailor-made solution, and a collaboration solution to cover what you need.
Development
Appnovation's Confluence development teams are equipped to transform a company's digital landscape, and streamline the efficiency of its business operations. From improving an organization's ability to create, share and collaborate with its project team, to helping teams organize, publish and access content in a more streamlined way, Appnovation's Confluence expert developers can deliver a tailor-made solution.
Appnovation's Confluence experts can customize Confluence so that it can support the most specific and complex of needs that any size of organization may have. Through integration, add ons and/or custom enhancements, Appnovation can build exactly the digital collaboration solution your enterprise is looking to acquire.
Confluence Support & Maintenance
24/7/365 Confluence Support
Our global Managed Services team is staffed around the clock with some best technology and Atlassian experts on the planet. Providing support via the osCaddie portal, our customer success team can deliver remote deskside support utilizing award winning remote tools that allow staff to share screens with clients in order to rapidly diagnose and resolve emergent issues.
Disaster Recovery
Appnovation can provide disaster recovery services inclusive of providing emergency hosting and support in the event that current service providers are unable to meet their obligations. Depending on the specific customer needs, we can commit to having a fully functional service restored with an alternate provider in as little as 30 minutes.
Environment Backup & Restore
Appnovation offers an automated cloud-based backup and restore process to ensure the environments we support are backed up offsite providing complete peace of mind and allowing us to engage our multi-cloud disaster recovery process should it be required.
Maintenance of Environments 
Security Patching - Our Appnovation maintenance team ensures that all systems under management are patched, secured and aligned with current industry best practices for maintaining large scale production systems.

Vulnerability Scanning - We provide a regular scanning service using best-of-breed tools to identify and isolate possible security vulnerabilities in subscription services.

Application Development Support Business - Drawing from the same resource pool as Appnovation Professional Services, Managed Services is able to provide development services for clients. This may be in the form of bug fixes or, in some cases, a method for assisting clients in the implementation of a continuous improvement/continuous delivery solutions.

Static Source Code Analysis - Appnovation can provide both automated and manual source code analysis to ensure that code is checked for errors (such as CRSF or SQL injection) before it enters a production environment, minimizing the risk of both downtime and possible exposure to potential compromise.

Code Review Analysis - Appnovation can act as a trusted third party to provide code audits and review. Drawing from our global pool of experts, many of whom are heavily involved in contributing to the products themselves, we are able to offer a world-leading review process.
Architecture Review & Capacity Planning
Ensuring all environments are kept inline with current best practices, this essential section of a Managed Services contract gives us the opportunity to continue the architectural discussion about the solutions and how it fits with the rapidly evolving business environment, both internal and external.
Service Management Review
Appnovation assigns a dedicated Managed Services Subscription Manager (SM) to act as the overall point of contact for each client's MS account and related contracts. The SM is a resource focused entirely on client overall satisfaction and serves as an escalation point for issues and requests. In addition, the SM takes on the role of coordinating monthly meetings with clients to help oversee the smooth running of their MS account and contracts.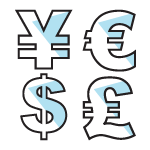 Competitive Rates & Aggressive Quotes
Looking to buy Confluence licenses? Need certified expert help with a Confluence migration or upgrade project? Appnovation has some of the most competitive rates in the market and is known for its aggressive quotes on software and projects.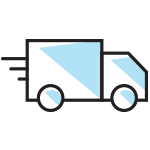 Proven, Rapid & Trusted Delivery
Using agile methodology on our client projects and always keeping you, the customer, in the loop every step of the way, Appnovation's Confluence migration or upgrade delivery will fit both your timeline and budget.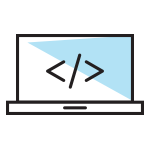 Confluence Migration & Upgrade Experts
Appnovation has a team of certified Confluence professionals on its staff who have a plethora of migration and upgrade experience. We are also an Atlassian Gold Solutions Partner and certified Atlassian software products reseller.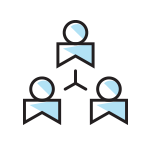 Transparent, Collaborative, Communicative
Complete project visibility from day one, working with you, and for you. Using a variety of mediums such as email, phone, chat, and project management tools for clear, constant communication.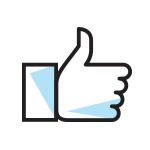 Customer Satisfaction is the Priority
Complete project visibility from day one, working with you, and for you. Using a variety of mediums such as email, phone, chat, and project management tools for clear, constant communication.
Why Appnovation for Confluence Migrations and Upgrades
Ability to promote and develop Agile & Collaborative principles
Atlassian Gold Solutions Partner
Agile & collaborative methodology employed for developing solutions
Available 24x7 Confluence support & maintenance by certified experts
Certified Confluence & Atlassian software products reseller
Competitive rates for certified Confluence and Atlassian experts
Cross-functional team of 250+ experts based in North America, Europe & Asia
Plethora of Confluence integration delivery options available
Proven track record of successful Confluence migration project delivery
Strategic minded, digitally savvy, certified Confluence developers on staff
Thorough quality assurance (QA) testing before "Go Live" events
Looking for a Confluence Quote?
Shopping quotes for a Confluence migration or upgrade project? Looking to take advantage of the most competitive rates on the market for Confluence developers and experts? Appnovation is an Atlassian Gold Solutions partner, certified software reseller, that has certified Confluence and Atlassian experts on staff. When it comes to your Confluence, collaboration and digital needs, Appnovation can help. Fill out the form, send us an email or call us directly at one of our many office locations across the globe and let's get started today!