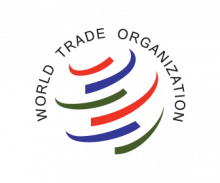 "Appnovation has impressed us with their focused yet sensitive approach to our needs and we have been very happy with the caliber of the team who have worked with us."
Solutions Manager & Chief of TAOSS of the ITS Division at the WTO
Appnovation is an Atlassian Expert that resells and implements Confluence and other Atlassian products. Appnovation can also manage license renewals, product upgrades, and other requests regarding Confluence and other Atlassian products.
Confluence and Atlassian products are currently used by over 50,000 customers worldwide to collaborate and manage documents. Confluence is designed to help unite your Software and Business teams together under one single platform for work collaboration. With a first class integration between Confluence and JIRA, it can better track and transfer any requirements and issues in Confluence into actionable development issues in JIRA without having to switch apps. As a result, JIRA issues are automatically embedded into your requirements in Confluence. 
Let Appnovation be your partner to help get your organization started, or further along, with Confluence. Appnovation also provides custom development, support and consulting services to enable digital transformation and improve productivity for the enterprise.
About Confluence Software
Confluence is a Collaboration and Document Management platform designed for the Software, IT, and Business Teams. Each team member can share and view content in a single centralized repository.
Confluence Software Benefits:
One Single Collaborative Wiki - Go to market faster by organizing, creating, and discussing work in a centralized repository.

Encourage Team Discussions - Brainstorm and discuss projects with teammates by bringing them up with @mentions.
Templates for Different Use Cases - Pre-built templates to save time and effort. Spend more time creating docs and not formatting.

Experiment with Confluence Ad-Ons - Increase productivity with hundreds of add-ons in the Atlassian Marketplace.

Integration with JIRA - Transform any requirements in Confluence into actionable and traceable issues in JIRA.

File Collaboration - Share PDFs, Images, Videos and More.
Atlassian Licenses We Resell
Confluence. A platform to enable teams to create, organize, and discuss work internally. Any content created in Confluence can be created in either a page or blog format.
JIRA Software. The #1 Development Tool that enables issue collection and agile delivery methodology. JIRA Software is created to increase your agile team's efficiency while you plan and organize tasks, workflows, and reports.
JIRA Core. A project and task management solution for business teams. It helps speed up and organize teams by providing a customizable workflow to track assets and run projects in workflow.
JIRA Service Desk. The most collaborative service management solution on the market favored by IT and service teams. Built on JIRA, it delivers an intuitive user experience to focus on handling requests and issues.
HipChat. Helps your team work better by easing the process of sharing ideas, updates, code, and files in real-time through private group chat and instant messaging.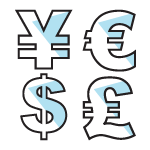 Competitive Rates & Project Quotes
Shopping quotes for your next Confluence project or looking for Confluence software licenses? We're a certified reseller of Confluence software products and are known for our competitive rates.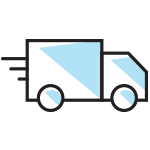 Using agile methodology, always keeping you in the loop. Streamlined delivery, cost effective projects, designed to match your goals, timeline and budget.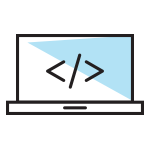 Appnovation is a Confluence Expert services partner that also resells software licenses, and manages license renewals and upgrades for clients.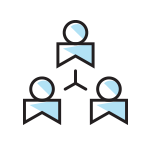 Transparent, Collaborative, & Communicative
Complete project visibility from day one, working with you, and for you. Using email, phone, chat, Skype, and Google Hangout for clear, constant communication.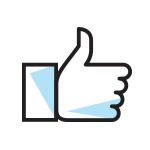 Dedicated account manager, project manager and consistent delivery team provided. We survey all of our clients, the results of which go directly to our CEO.
Why Clients Choose Appnovation For Confluence Assistance
Appnovation is a certified reseller of Atlassian & Confluence products
Appnovation is an Expert Level Atlassian Partner
Appnovation has a proven track record of successful project delivery
Appnovation performs thorough QA Testing before "Go Live" events
Appnovation subscribes to agile development & project methodology
Confluence Centralizes Documentation & Policies to Better Support Customers
Confluence Collaborative Wiki to Organize Ideas, requirements and Docs
Confluence Ensures Content Security with Granular Permissions
Confluence Organizes Work, Creating a Space for Each Team & Project
Confluence Tracks Versions & Changes Made by Each Team Member
Cross-functional team of 250+ experts based in North America, Europe & Asia
Transform JIRA Changes into Visual Reports in Confluence
Turn Requirements in Confluence into Development Issues in JIRA
Get In Touch & Get Started Today. We're ready.
As a leading open technology development company and Expert Atlassian partner providing experienced Confluence development, consulting, migrations, upgrades, support and maintenance services as well as being a certified Atlassian and Confluence products reseller, Appnovation's portfolio and client list speak for themselves. If you're looking to hire the best firm to help your enterprise with collaboration and agile, we're the experts you want to talk to. Contact us today and request a quote.