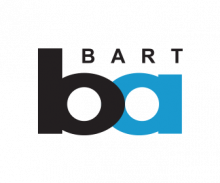 "We were absolutely thrilled with Appnovation's successful project delivery and strongly recommend Appnovation..."
BART, Web Service Manager - Office of the CIO
Appnovation offers a full suite of strategy, development and support services for Jira Software, Jira Service Desk and Jira Core. We are an authorized reseller of Jira products, as well as the entire Atlassian tool set, too.
Appnovation is an Atlassian Gold Solutions partner and authorized software reseller. We have a team of certified and experienced Jira professionals on staff who can, and have, helped enterprise level entities with wide range of services related to Jira products (Software, Service Desk & Core) including strategy, implementations, integrations, customization, migrations, support and maintenance.
With multi-channel digital experiences increasingly in demand and more businesses looking to adopt the agile approach, Appnovation's Jira experts can deliver tailor-made solutions meant to help organizations plan, track and support these efforts with agility.
Whether you're looking to improve project/issue tracking, make strides in your IT service desk/customer service performance, and/or advance how the business is managed, then there are no better products than Jira, and no better services provider than Appnovation to help.
Appnovation is a certified Jira Software, Jira Service Desk and Jira Core reseller. Like all Atlassian products, the Jira tools are known for being flexible, scalable, high performing, feature-packed and very secure. Able to handle even the most complex and demanding needs of any size organization.
Jira Software Features include
Project and issue tracking, Scrum boards, Kanban boards, Agile reporting, Backlog prioritization and sprint planning, flexible workflows,  and much much more. Offering organizations custom filters, developer tool integrations, over 1000 add-ons, customizable workflows, mobile apps and a plethora of integration options with rich APIs.
Jira Service Desk Features include
Helping customer help themselves, integration with Jira Software, Repetitive task automation, ITIL certified, Extendable open platform with robust API and so much more. All of these help enterprise level entities deliver on SLAs, build a knowledge base, report on valuable metrics, go mobile, collaborate in real-time and truly extend the entire service desk experience. 
Jira Core Features include
Boards, Business project templates, Task details, Notifications, Power search, Reports & Dashboards, Mobile availability and more. Allowing users to leverage business templates, organize information, collaborate, track, measure results and scale as the team grows.
In Addition to Jira Software, Jira Service Desk and Jira Core, Appnovation also resells the rest of the Atlassian product catalog including:  
Status Page (Incident communication)
Confluence (Document collaboration)
Trello Collaborate (Visually on any project)
Hipchat (Team chat, video, file sharing)
Bitbucket (Git code management)
SourceTree (Git and Mercurial desktop client)
Bamboo (Integration and release management)
As a an official reseller of Atlassian software and software licenses, Appnovation will ensure that you get what you need to enjoy all the benefits Atlassian has to offer your business.
Appnovation can help enterprise level entities with a whole host of services related adopting and leveraging with any and all of the Jira tools (Software, Service Desk, Core). Appnovation's Jira services are delivered by certified and experienced professionals.
These services include:
Software Resale - Appnovation is a Gold Solutions and authorized Atlassian software reseller able to sell licenses for all Jira and Atlassian products.

Strategy & Consulting - Our experts can not only provide guidance on the optimal way Jira should be set up within your IT stack, but also help with Jira adoption and its leveraging throughout an organization.  

Development & Customization - Out of the box is great, but Appnovation's JIRA developers can make it even better, customizing Jira to meet even the most complex and demanding of needs.
Migrations & Upgrades - We help companies get on the latest version of Jira. Whether moving from another solution or up from an older version, Appnovation has the expertise to make sure the move is done quickly and securely.

Implementations - Getting Jira installed and set up to your organization's specifications.

Integrations - Making Jira more connected within your IT stack and by extension your organization, so that data travels wider and decisions can be made faster saving both time and money.

Support & Maintenance - 24/7/365 support and maintenance, always available when you needed and proactively maintaining so that you don't.
Jira Strategy & Development
Appnovation offers Jira (Software, Service Desk, Core) strategy and development services delivered by certified Jira experts.
Appnovation's strategy services not only help companies optimize Jira within a company's IT environment so that it achieves peak technical performance, but also provide guidance on how to adopt and leverage Jira throughout an organization so that products are utilized as much as possible and in the correct manner to provide maximum efficiency.
Strategic IT Guidance
Implementation, Migration or Upgrade - Helping companies determine the optimal installation path, given their current state solution or if they are just getting started, so that the move or installation happens as quickly and correctly as possible all the while being secure.

Development, Customization & Integration - Performed by certified developers and systems integrators, helping to configure and connect Jira so that it can do exactly what is needed of it. Also to be connected to and communicate with as many systems and applications as possible to share and transmit data so that further efficiencies are achieved. Employing add ons and taking advantage of APIs so that JIRA is feature-packed, high functioning, robust, flexible and able to scale as needed.
Support and Maintenance - Assisting with identifying and selecting the right level of support and maintenance package for your organization's needs. Making sure your enterprise has both the coverage it wants and needs so that any emergency can be dealt with swiftly resulting in as little harm as possible while at the same time the company's Jira instance is being proactively monitored and maintained.
Adoption, Leverage & Usage
Appnovation certified Jira experts can provide guidance and assistance with how best to adopt, leverage and use Jira products to get the absolute most out of them across the organization. From providing trainings and best practices to our expert knowledge of what works and what doesn't in a given scenario, Appnovation is able to impart its years of experience for the benefit of your business, its people and customers. Ultimately helping to create a more agile enterprise that can plan, track and support in a far superior manner than it could in the past and against its competitors.  
24x7 Jira Support & Maintenance
24/7/365 Jira Support
Our global Managed Services team is staffed around the clock with some best technology and Atlassian experts on the planet. Providing support via the osCaddie portal, our customer success team can deliver remote deskside support utilizing award winning remote tools that allow staff to share screens with clients in order to rapidly diagnose and resolve emergent issues.
Disaster Recovery
Appnovation can provide disaster recovery services inclusive of providing emergency hosting and support in the event that current service providers are unable to meet their obligations. Depending on the specific customer needs, we can commit to having a fully functional service restored with an alternate provider in as little as 30 minutes.
Environment Backup & Restore
Appnovation offers an automated cloud-based backup and restore process to ensure the environments we support are backed up offsite providing complete peace of mind and allowing us to engage our multi-cloud disaster recovery process should it be required.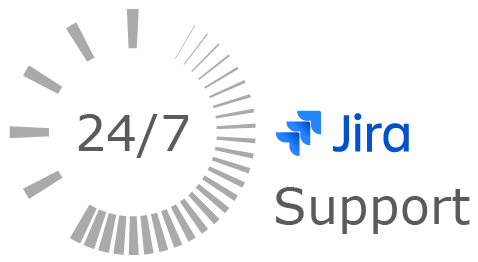 Maintenance of Environments
Security Patching - Our Appnovation maintenance team ensures that all systems under management are patched, secured and aligned with current industry best practices for maintaining large scale production systems.

Vulnerability Scanning - We provide a regular scanning service using best-of-breed tools to identify and isolate possible security vulnerabilities in subscription services.

Application Development Support Business - Drawing from the same resource pool as Appnovation Professional Services, Managed Services is able to provide development services for clients. This may be in the form of bug fixes or, in some cases, a method for assisting clients in the implementation of a continuous improvement/continuous delivery solutions.

Static Source Code Analysis - Appnovation can provide both automated and manual source code analysis to ensure that code is checked for errors (such as CRSF or SQL injection) before it enters a production environment, minimizing the risk of both downtime and possible exposure to potential compromise.

Code Review Analysis - Appnovation can act as a trusted third party to provide code audits and review. Drawing from our global pool of experts, many of whom are heavily involved in contributing to the products themselves, we are able to offer a world-leading review process.
Architecture Review & Capacity Planning
Ensuring all environments are kept inline with current best practices, this essential section of a Managed Services contract gives us the opportunity to continue the architectural discussion about the solutions and how it fits with the rapidly evolving business environment, both internal and external.
Service Management Review
Appnovation assigns a dedicated Managed Services Subscription Manager (SM) to act as the overall point of contact for each client's MS account and related contracts. The SM is a resource focused entirely on client overall satisfaction and serves as an escalation point for issues and requests. In addition, the SM takes on the role of coordinating monthly meetings with clients to help oversee the smooth running of their MS account and contracts.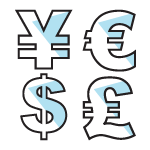 Competitive Rates & Aggressive Quotes
Looking to buy Jira licenses? Need certified expert help with a Jira project? Appnovation has some of the most competitive rates in the market and is known for its aggressive quotes on software and projects.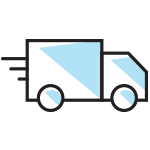 Proven, Rapid & Trusted Delivery
Using agile methodology on our client projects and always keeping you, the customer, in the loop every step of the way, Appnovation's Jira project delivery will fit both your timeline and budget.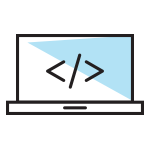 Jira Software Reseller & Services Provider
Appnovation is an Atlassian Gold Solutions Partner, software reseller with certified and experienced developers on staff. Whatever the need when it comes to Atlassian & Jira products, we have you covered.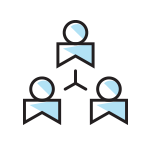 Transparent, Collaborative, Communicative
Complete project visibility from day one, working with you, and for you. Using a variety of mediums such as email, phone, chat, and project management tools for clear, constant communication.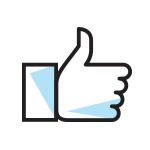 Customer Satisfaction is the Priority
Our clients are happy, thanks to dedicated account and project managers, consistent delivery teams and open communication lines. We survey our customers, the results of which go directly to our CEO.
Why Appnovation for Jira Assistance
Ability to promote and develop Lean and Agile principles, saving time and money
Atlassian Gold Solutions Partner
Agile methodology employed for coding and developing solutions
Available 24x7 Jira support & maintenance by certified experts
Certified and authorized Jira & Atlassian software products reselle
Competitive rates for certified Jira and Atlassian experts
Cross-functional team of 250+ experts based in North America, Europe & Asia
Plethora of Jira integration delivery options available
Proven track record of successful Jira project delivery
Strategic minded, digitally savvy, certified Jira developers on staff
Thorough quality assurance (QA) testing before "Go Live" events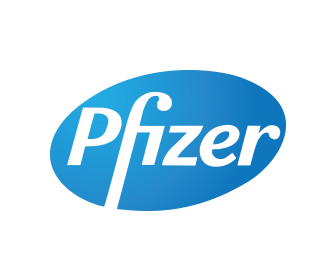 Atlassian Jira Migration
Pfizer
Pfizer, Inc. is an American multinational pharmaceutical corporation headquartered in New York City, with its research headquarters in Groton, Connecticut. It is one of the world's largest pharmaceuti...
Get In Touch & Get Started Today!
Shopping quotes for Jira software licenses, professional help with any of the Jira products or both? Appnovation is an Atlassian Gold Solutions partner, certified software reseller, that has certified Jira and Atlassian experts on staff. When it comes to your Jira, agile and digital needs, Appnovation can help. Fill out the form, send us an email or call us directly at one of our many office locations across the globe and let's get started today!