Appnovation was the right strategic choice for Visit California. The company's creativity and innovation will allow us to continue to Dream Big through our digital marketing program, while sharing the California lifestyle through compelling content and an engaging online experience.
Caroline Beteta
President & CEO, Visit California
Our continuous innovation and optimization teams will deliver gradual, ongoing enhancements to constantly push your brand forward.
As your business grows and accumulates more IT, more divisions, and/or more brands, you inevitably need a plan to address those changes. Our solutions will help you deliver products and services with quality and assurance, using the best innovations to make tasks run smoother and your company stand out.
 
We'll help you succeed in a landscape that's in constant flux, adapting to innovations and making you more flexible. Ultimately, you'll be more likely to overcome competition and survive long term.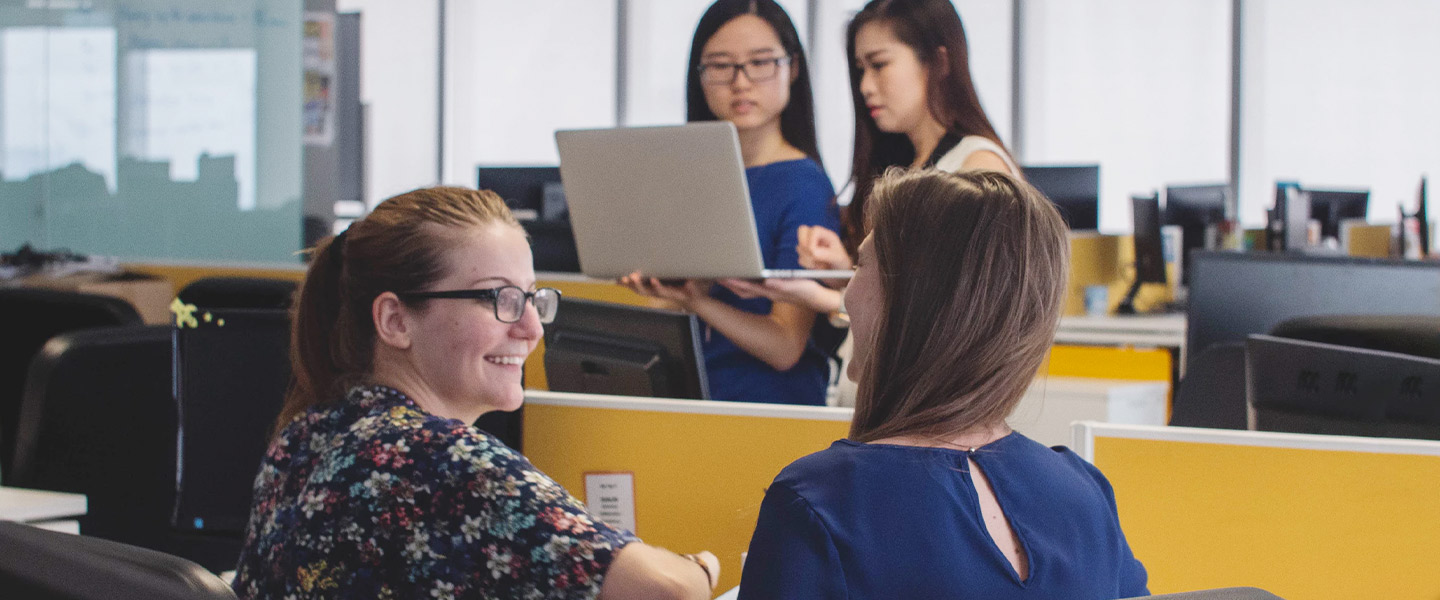 Continuous Delivery Services
Appnovation's continuous delivery services offerings have a target entry point commitment of four full-time equivalents (FTEs) for a period of no less than twelve months.
Explore More
What continuous delivery means for enterprises is that from the technology side, they are able to take advantage of the latest upgrades, features and functionalities that are always being rolled out by the vendors. While from the business and IT side of the entity, needs and wants can be continually addressed, delivery will be ongoing, consolidation can begin and additional projects can be undertaken without rate renegotiation or having to go through formal proposal procedures. It also means that the client is getting performance managed, proven resources who have received training from Appnovation and who meet Appnovation delivery standards. All of this is done through annual contracts, ensuring discounted locked-in pricing and rates for customers. The more of a commitment and longer the time-frame, the deeper the discount.
Continuous Delivery Services
Continuous Content Management for Alfresco
Appnovation also offers, in conjunction with our partners Acquia, MuleSoft and Alfresco, support and maintenance packages to ensure a full, managed solution offering for customers.
At Appnovation, we have found that many times businesses and organizations find themselves needing or wanting:
The ability to have ongoing work done with Drupal, MuleSoft or Alfresco related assets without having to hire an internal team or constantly having to engage and re-engage with high priced vendors.
A managed, quality assured resource pool. Not just a body shop that provides no oversight or assurance of capabilities.
Ongoing efforts that show results both quickly and consistently through regular sprints and release dates.
Access to a variety of subject matter experts in such disciplines as design, business analysis, user experience, systems architecture and quality assurance that can support continuous delivery efforts on an as needed basis.
Process approved, trained, and supported resources (release management, performance management, agile trained, etc.).
A proven partner invested in the success of the ongoing efforts and projects just as much as the client.
What types of entities does this continuous delivery for Drupal, MuleSoft or Alfresco model work best for? Those are at the enterprise-level and have any or all of the following:
desire to control costs and lock in rates with annual contracts
multiple and different business units or divisions
multiple brands that need to be addressed
need to consolidate their IT stack and are looking to move to open source technologies to do so
growing, adding more technologies, systems, applications and users
Previous
Next
Experience Led & Outcome Focused
We help brands understand the role digital can play in realizing strategic opportunities and solving real world business problems, always keeping the focus on customer experience and results generated.
Proven, Rapid & Trusted Delivery
We use agile methodology and always keep you in the loop. Streamlined delivery and cost effective engagements designed to match your goals, timeline, and budget.
Experienced Corporate Agility & Governance Experts
Appnovation's corporate agility experts will work with your company to transform your digital capabilities and build digital strategy services that are simpler, clearer, and faster to use.
Transparent, Collaborative & Communicative
Complete project visibility and multiple open lines of communication from day one. We're available when you need us and continually updating you on your project's status.
Customer Satisfaction is the Priority
Our clients are happy, thanks to dedicated account and project managers, consistent delivery teams, and open communication lines. We know because we ask.
Why Brands Choose Us For Corporate Agility & Governance Services
Here are just some of the ways that we stand out as a company when it comes to expertise in continuous innovation and optimization.
Agile business process consulting and transformation methodology
Change management experts to provide training and coaching
Award-winning digital experience and solutions
Collaborative, client-focused approach on engagements
Cross-functional team of experts based in North & South America, Europe & Asia
Expertly executed research and corporate agility strategy to deliver fast results
Front-end experts, business analysts, UX/UI specialists and creative designers in-house
Rigorous quality assurance (QA) testing before "Go-Live" events
Get in touch with our corporate agility & governance experts today. Let's get started!
Appnovation is a global, full-service digital consultancy. We deliver people-inspired business solutions to our clients.

Embracing the powerful combination of technology and agility, our award-winning team delivers marketing and communications strategies that inspire possibility.

Get in touch and let's find out how we can transform your industry, together.