Despite the overwhelming scheduling challenges, Appnovation completed amazing work: the quality of the code, the thoroughness of the testing, the high velocity in turnaround was incredible to watch.
Timothy Moore
Web Service Manager, Office of the CIO, Bay Area Rapid Transit (BART)
Appnovation offers Continuous Delivery packages for Drupal development to enterprise-level entities that are looking for a long term commitment from Appnovation to provide proven talent and resourcing to meet their ongoing Drupal needs.
Today, for many companies and organizations, their Drupal properties are living, breathing assets that need to be constantly updated, optimized, extended, secured and integrated to meet ever changing and growing business and user needs. It's not enough anymore to build a Drupal site and think that content updates, no matter how regular they are, will be enough to keep you competitive online, let alone maintain business growth and visitor engagement. 
Enterprises with multiple brands and divisions may find themselves wanting to leverage Drupal to fill a host of needs such as building separate sites for different brands or marketing campaign launches, special event sites and create an external corporate site or an internal employee intranet. On top of these two common ongoing Drupal needs, it's also important to find the most cost-effective solutions to achieve their development goals.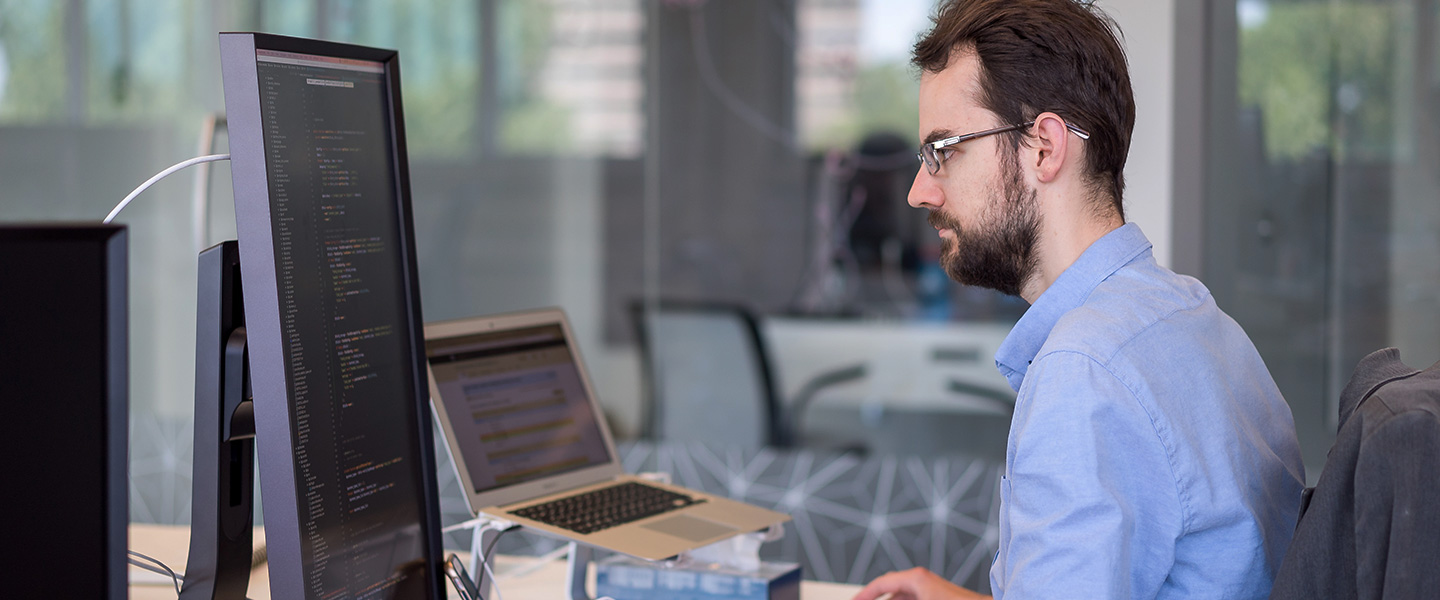 Drupal Continuous Delivery
Appnovation's continuous Drupal delivery services offerings have a target entry point commitment of four full-time equivalents (FTEs) for a period of no less than twelve months.
Explore More
To address these needs, Appnovation has created a Continuous Drupal Development offering for enterprise-level customers. Appnovation partners with Acquia to ensure clients have a complete, managed solution for their Drupal needs that is professionally supported, maintained and able to be continuously improved and developed. In this joint partnership, Acquia provides the support and maintenance component while Appnovation provides Drupal continuous development services.
For entities to fully take advantage of this offering there is a target entry point commitment of four Full Time Equivalents (FTEs) for a time period of 12 months. Annual contracts ensure that customers are receiving discounted, locked-in rates for Appnovation Drupal resources. The more of a resource commitment and longer the time-frame an enterprise is willing to make, the deeper the discount potential.
When it comes to being able to support, maintain and provide continuous development for Drupal, Appnovation has found that enterprise level entities want:
The ability to have ongoing work done on Drupal assets without having to hire an internal team or constantly having to engage and re-engage with high priced vendors.
A managed, quality assured resource pool. Not just a body shop that provides no oversight or assurance of capabilities.
Efforts that show results both quickly and consistently through regular sprints and release dates.
Access to a variety of subject matter experts in such disciplines as programmers, development, design, theming, consulting, business analysis, user experience, systems architecture and quality assurance that can support continuous delivery efforts on an as needed basis.
Process approved, trained, and supported resources (release management, performance management, agile trained, etc.)
A proven partner invested in the success of the ongoing Drupal efforts and projects just as much as the client.
The continuous development for Drupal model works best for enterprise-level customers and have any or all of the following:
Desire to control costs and lock in rates with annual contracts.
Multiple business units or divisions.
Multiple brands.
Need to consolidate their IT stack and are looking to move to open source technologies.
Growing, adding more technologies, systems, applications and users.
Previous
Next
Experience Led & Outcome Focused
We help brands understand the role digital can play in realizing strategic opportunities and solving real world business problems, always keeping the focus on the customer's experience and the results generated.
Discounted & Locked-in Rates
Shopping quotes for your next continuous delivery project? We offer competitive rates for our professionals and quote aggressively on development projects.
Access to Supporting Talent
With the Drupal Continuous Development team, our other Drupal experts can help with business analysis, creative design, UX, solutions architecture, QA and project management.
Solutions & Strategy
We're your trusted adviser on Drupal. Tap into our resources & years of experience for professional recommendations and best practices.
Ongoing Effort & Results
With continuous development, work on your Drupal site(s) never has to stop. In addition to regular updates, maintenance, security & support, add new features and functionality, page redesigns, etc.
Why Customers Choose Us For Continuous Drupal Development
Here are just some of the ways that we stand out as a company when it comes to what our experience is with Continuous Delivery.
Ability to integrate Drupal with a plethora of other systems
Acquia Enterprise Select Partner
Agile Drupal development, design and project methodology
Award winning, creative Drupal solutions and sites
Competitive rates for Drupal developer and designer talent
In-house, front-end specialists including: BAs, UX/UI & Designers
Proven track record of successful continuous delivery
Rigorous quality assurance (QA) testing before "Go-Live"
Thorough quality assurance (QA) testing before "Go Live" events
Top level partner status with Acquia, MuleSoft & Alfresco
Large Scale Drupal Founding Partner
Get in touch and get started today. We're ready!
Appnovation offers Continuous Delivery packages for Drupal development to enterprise-level entities that are looking for a long term commitment from Appnovation to provide proven talent and resourcing to meet their ongoing Drupal needs. If your business or organization has ongoing Drupal needs and would like to take advantage of cost-effective, long term solution, complete the form below and contact us today!