Docker Consulting & Development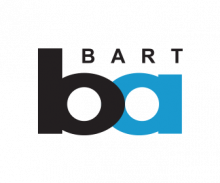 "We were absolutely thrilled with Appnovation's successful project delivery and strongly recommend Appnovation..."
BART, Web Service Manager - Office of the CIO
Using Docker, Appnovation provides enterprises an open platform for developing distributed applications, to build, run, and deploy portable, cloud-ready applications.
Cloud-based app development or aPaaS (Application Platform as a Service) is becoming more disruptive and forcing organizations to rethink how they handle innovation, time-to-market pressures, and IT workloads. 
Appnovation's Docker services allows your IT department to ship faster and run the same app, unchanged, on laptops, data center VMs, and any cloud. Furthermore, Appnovation's Docker experts can help you customize and integrate Docker to meet both IT and business needs for your organization's ongoing development needs.
Our expert Docker developers and consultants can provide your company with substantial cost savings and benefits including:
Breaking up large software development efforts into smaller chunks that can be updating independently at different speeds, without waiting months to revise one large program
Reduction in overall development time, saving developers 1 hour of every 8

Easy deployment of applications to production

Collaboration with other stakeholders in development efforts
Docker containers are like shipping containers: they provide a standard, consistent way of shipping just about anything. Docker containers provide a standard, consistent way of packaging just about any application.
Docker now points to 200 million-plus downloads and a user base that includes eBay, Spotify and Cambridge HealthCare. The company partners with Amazon Web Services, Google, IBM and Microsoft, among others.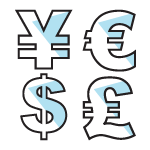 Competitive Rates & Project Quotes
Shopping quotes for your next Docker project? Get a quote from us! Offering competitive rates for experienced, expert Docker developers.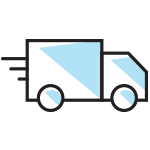 Proven & Trusted Delivery Methods
Using agile methodology, always keeping you in the loop. Streamlined delivery, cost effective engagements, designed to match your goals, your timeline and your budget.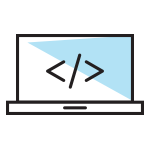 Our Docker developers are creating award winning web, mobile and custom solutions. If it's Docker, our team of expert designers, developers and programmers can build it.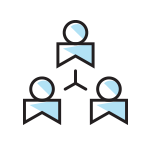 Transparent, Collaborative, Communicative
Complete project visibility from day one, working with you, and for you. Using email, phone, chat, Skype, and Google Hangout for clear, constant communication.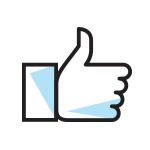 Customer Satisfaction, Our Top Priority
We are constantly engaging with you during the project and at the end we survey you to ask you how we did, the results of which go directly to our CEO.
Why Customers Choose Appnovation for Docker Development
Ability to integrate Docker with other applications
Agile Docker development and project methodology
Collaborative, transparent and communicative client-focused approach
Competitive rates for Docker experts and developers
Cross-functional team of 250+ experts based in North America, Europe & Asia
In-house, front-end specialists: Business Analysts, UX/UI Experts, Designers
Proven track record of successful project delivery
Rapid, cost-effective Docker development services
Rigorous quality assurance testing before "Go-Live" events
Unparalleled open technology expertise and experience
Get In Touch & Get Started Today.
Whether leveraging Docker to do work on your behalf or getting Docker set up in your IT stack to the spec for your own IT team use, Appnovation can help. Our Docker developers, consultants and integrators are well versed in the Docker platform and development technology, able to create to spec exactly what your company needs. Take the first step and contact us today and request a quote.