Hadoop Consulting & Development
Hadoop Development Services & Solutions
Hadoop Implementation
Hadoop Consulting
Hadoop Integration
Hadoop Development
Architecture Strategy & Design
Configuration & Optimization
Data Mining & Aggregation
Business Analytics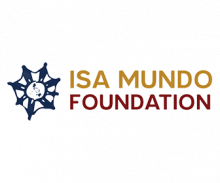 "Appnovation's passion to use their expertise and talented people to create a platform that is modern and user friendly has created an exciting opportunity for our organization to launch something new and innovative."
Enabling Hadoop to work for your organization's needs is what we do, from strategy and development to integration and optimization, to get the information output your enterprise and its people want. 
Apache Hadoop can be useful across a range industries and for a multitude of use cases. Basically anywhere you need to be able to store, process, and analyze large, even massive, amounts of data, it is up to the task. Use cases include analyzing social network relationships, predictive modeling of customer behavior in stores or online (e-commerce recommendations), automation of digital marketing, detecting and preventing fraud, intelligence gathering and interpretation, location-based marketing for mobile devices, call and utility detail analysis and much much more.
Appnovation offers Hadoop consulting and development services helping companies address their challenges associated with meeting their large data processing needs. As a certified Hortonworks consulting partner, our experts can provide unique insight and help with every aspect of your Hadoop deployment, from its installation and architecture to its configuration and optimization.
Hadoop Consulting & Development
Emerging as one of the best ways to handle massive amounts of data, Hadoop provides a cost-effective, scalable, flexible and fault-tolerant solution for companies looking to change the dynamics and economics typically associated with large scale computing. The only drawback being effectively using the technology and being able to handle the sizes, formats and speeds that will far outpace traditional data management. That's why engaging a firm like Appnovation with experience in Hadoop design, architecture, development and deployment is what a company needs to ensure they are getting the most out of their Big Data and Business Intelligence.
Specifically, Appnovation can help companies with:
Business Analytics & Business Intelligence
Reporting Capabilities & Real-time Reporting
Interactive Reporting & Interactive Business Analytics
Search & Recommendation Engines
Data Mining & Data Aggregation
Performance Management
Solution Scaling
Data Warehousing
Data & Spatial Visualization
Cluster Grams & History Flows
Forecasting & Predictive Analytics
Scoring, Pattern Search & Rule Discovery
Hadoop Design & Architecture
With Hadoop, Appnovation can help companies and organizations of all sizes, from start-ups to the Fortune 500, design architecture to meet their mission critical and large scale data processing needs. Through Hadoop, we can design and create Big Data architecture that can integrate with other systems, extend to accommodate future growth and perform at a very high level.
Appnovation's Big Data design, architecture and development services includes:
Helping to define the applicable business use case(s)
Technology assessment and determination of right platform to integrate
Evaluation and definition of the architecture
Proof of concept and prototyping development
Benchmarking for performance
Development on databases, cloud apps, data warehouse and appliances, and hardware
Automation tool development for deployments, admin tasks and performance monitoring
From scratch app engineering for new big data platforms implementations
Building of distributed systems to ensure scaling
Algorithm development to handle custom processes
Re-engineering of apps for map-reduce and NoSQL platforms
Hadoop is an open source software framework from Apache that enables companies and organizations to perform distributed processing of large data sets across clusters of commodity servers. Having to process huge amounts of data that can be structured and also complex or even unstructured, Hadoop possesses a very high degree of fault tolerance. It is able to scale up from a single server to thousands of machines, each offering local storage and computation. Instead of having to rely on high-end hardware to deliver high-availability, the software itself can detect and handle failures at the application layer, making the clusters of servers much more resilient even as they are prone to failures.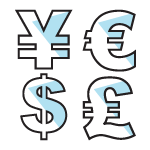 Competitive Rates & Project Quotes
Shopping quotes for your next Hadoop project? Get a quote from us! Offering competitive rates for experienced Hadoop development and consulting professionals.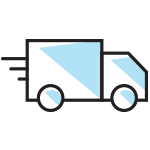 Proven & Trusted Delivery Methods
Using agile methodology, always keeping you in the loop. Streamlined delivery, cost effective projects, designed to match your goals, timeline and budget.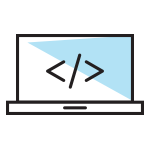 Experienced Hadoop Architects
Our Hadoop experts help organizations strategize, build, implement, integrate and test custom Hadoop solutions. Appnovation is also a certified Hortonworks Consulting Partner.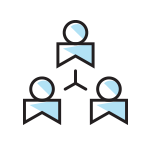 Transparent, Collaborative Communicative
Complete project visibility from day one, working with you, and for you. Using email, phone, chat, Skype, and Google Hangout for clear, constant communication.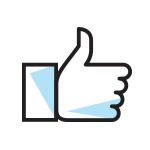 Customer Satisfaction is the Priority
Our clients are happy, thanks to dedicated account and project managers, consistent delivery teams and open communication lines. We know because we ask.
Why Customers Choose Appnovation's Hadoop Experts
Agile project and development methodology
Collaborative, communicative and transparent approach with clients
Competitive rates for Hadoop architects, developers and consultants
Cross-functional team of 250+ experts based in North America, Europe & Asia
Deep open technology, systems and applications expertise and experience
Front-end specialists for business analysis, user experience and user interfaces
Hortonworks Consulting Partner
Proven track record of successful engagement and project delivery
Rapid, cost-effective delivery for Hadoop projects
Rigorous quality assurance (QA) testing before "Go-Live" events
Get In Touch & Get Started Today. We're ready.
Would you like to create business intelligence or big data solutions? Our team has deep expertise in using the Hadoop technology to create custom and innovative solutions. Appnovation's Big Data experts are proficient in helping organizations strategize, build, implement, integrate and test custom Big Data solutions using Hadoop.  Get started by contacting us today.