Big Data Developers & Experts
Architecture Strategy & Design
Big Data Implementation
Business Analytics & Intelligence
Big Data Consulting
Data Mining & Data Aggregation
Big Data Integration
Data Migration & Maintenance
Big Data Optimization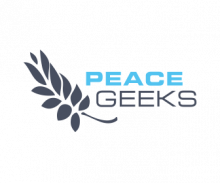 "By reaching out to PeaceGeeks to offer their expertise, time, and talent, Appnovation is leading the way by helping to empower civil society leaders around the world to address challenging issues facing their communities."
PeaceGeeks Executive Director
Appnovation will help you enhance the collection, reduce the response time, and interpret information for the ever growing amount of data being generated by companies, their customers and potential prospects.
As the amount, assortment, speed and complexity of data rises, the typical ways of handling it with relational database management tools no longer covers the more demanding capture and storage needs, as well as exhaustive searches, rigorous sharing and thorough analytics. Being able to extract the derivative worth from data is what allows companies and organizations to boost productivity and increase their competitive advantage in the marketplace.
Utilizing Hortonworks' Hadoop and MongoDB Inc's MongoDB, Appnovation is able to provide Big Data consulting and development services, helping companies bridge the ever widening span between the overflow volume of complex data and the ability to perform in depth analysis to interpret and report.
Big Data Services & Solutions
Using such open source technologies like Hadoop and MongoDB, Appnovation is able to take advantage of opportunities to find insights in new and emerging types of content and data, helping to open up new possibilities for analysis and making businesses more agile and informed in their efforts. The following are just some of the industries and uses where Big Data technologies can play a useful role:
Government: Intelligence, Cyber Defense, Cyber Warfare, Air Traffic Control, Air Traffic Safety, Military Situational Reporting, Security Regulations, Information Collection, Information Dissemination
Financial Services, Banking & Insurance: Detect Fraud, Analyze Loan Risk, Profile Customers, Monitor Trades, Analyze Trade Patterns
Telecommunications, Media & Entertainment: Analyze Call Details, Online Video Streaming Analysis, Analyze Call Records, Hosting Subscription Analysis
Restaurant & Retail: Analyze Customer Behavior, Analyze Customer Sentiment, Optimize Merchandising, Optimize Operations, Manage Inventory, Logistics, Distribution, Compare Pricing
Healthcare & Pharmaceuticals: Analyze Research Data, Analyze Development Data, Analyze Clinical Data, Analyze Activity Data, Analyze Cost Data, Historical Patient Information Analysis
Big Data development services enable companies and organizations to:
Store terabytes of data on a distributed file storage system.
Conduct various analysis combinations throughout different points in data lifecycles - data mining, data warehousing
Query vast, heterogeneous data through a common front end user interface. Get answers from your structured, unstructured, inconsistent, uneven, social, new and legacy data all at once.
Search significantly faster through a common front end user interface across data that can be structured, unstructured, social and/or complex in nature.
Leverage intelligence from information perceived as inconsistent or uneven.
Roll out highly targeted, mission critical tools which integrate easily into both legacy data sources and the user interface of your choice, without committing to upending existing architecture.
Open Technology Big Data Platforms We Use
Our big data solutions are built using the following technologies. They both easiliy integrate with existing systems and applications as well as each other.
An Apache software project, Hadoop is open source and designed to store and process terabytes and even petabytes of structured and unstructured complex data, all on commodity hardware. On the storage side, Hadoop's file system builds on Google's wildly successful Google File System (GFS). For faster processing of such massive amounts of data, Hadoop breaks huge data workloads into smaller blocks that can be distributed across commodity hardware.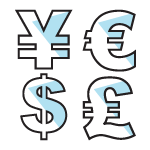 Competitive Rates & Project Quotes
Shopping quotes for your next Big Data project? We offer competitive rates for our Big Data professionals and quote aggressively on development projects.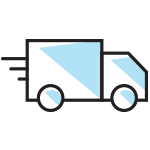 Using agile methodology, always keeping you in the loop. Streamlined delivery, cost effective projects, designed to match your goals, timeline and budget.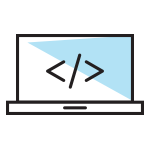 Expert Big Data Consultants
Our Big Data experts help organizations strategize, build, implement, integrate and test custom Big Data solutions using Hadoop and MongoDB.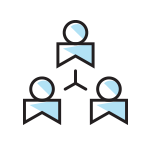 Transparent, Collaborative, & Communicative
Complete project visibility from day one, working with you, and for you. Using email, phone, chat, Skype, and Google Hangout for clear, constant communication.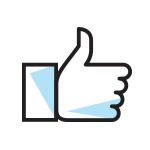 Dedicated account manager, project manager and consistent delivery team provided. We survey all of our clients, the results of which go directly to our CEO.
Why Customers Choose Appnovation For Big Data
Agile Big Data project delivery and development methodology
Collaborative, communicative and transparent client-focused approach
Competitive rates for Big Data architects, developers and consultants
Cross-functional team of 250+ experts based in North America, Europe and Asia
Experts at proven Big Data platforms Hadoop and MongoDB
In-house, front-end experts: Business Analysts, UX/UI Specialists & Designers
Hortonworks Consulting Partner & MongoDB Inc. Services Partner
Proven track record of successful project and engagement delivery
Rapid, cost-effective project delivery saving customers money and time
Solid open source expertise across multiple technologies
Thorough quality assurance testing before "Go Live" events
Appnovation provides expert level big data development and consulting services. As one of the leading big data companies, our big data developers deliver top notch and custom made big data solutions that can be easily scaled, are completely secure and built to be integrated with other systems and applications.
Appnovation offers Hadoop consulting and development services helping companies address their challenges associated with meeting their large data processing needs. As a certified Hortonworks consulting partner, our experts can provide unique insight and help with every aspect of your Hadoop deployment.
Appnovation can help with anything companies need related to MongoDB including its application design, schema design, customization, implementation enterprise scaling, integration optimization, benchmarking and much more. Everything from the application code, prototype, design, and development, to deployment.
Get In Touch & Get Started Today. Your Next Project Awaits!
Our big data developers deliver top notch and custom made big data solutions that can be easily scaled, are completely secure and built to be integrated with other systems and applications. Appnovation's Big Data experts are proficient in helping organizations strategize, build, implement, integrate and test custom Big Data solutions using Hadoop and MongoDB. Get started by contacting us today.