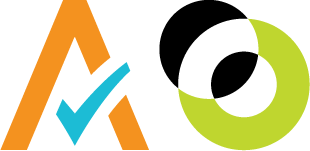 Intacct Avalara Integration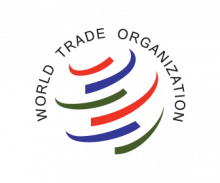 "Appnovation has impressed us with their focused yet sensitive approach to our needs and we have been very happy with the caliber of the team who have worked with us."
Solutions Manager & Chief of TAOSS of the ITS Division at the WTO
Appnovation's certified MuleSoft developers can implement and customize Intacct and Avalara Anypoint connectors.
Intacct is a leading financial system that helps finance departments meet complex challenges during daily business operations, however, Intacct lacks the sales tax calculation features offered by Avalara, which is a proven leader providing sales tax calculations solutions in the cloud.
Therefore, to augment the strength of Intacct with automated sales tax calculations, MuleSoft provides Intacct and Avalara Anypoint connectors out of the box which Appnovation's certified developers can implement and customize. Streamline the integration between both systems and extend the finance business process by leveraging Avalara to deal with the cumbersome sales tax calculations tasks.
Common use cases include:
Send automatically customer shipment information from Intacct to Avalara
Automate tax calculation in Avalara and return results to Intacct sales invoices
Key benefits include:
No point to point integration required
Elimination of manual data entry and associated errors
Produce accurate sales tax reports
Apply automatic tax rules across available jurisdictions
Reduce costs
Reduce audit risk
Improved business processes and productivity
Mule ESB facilitates the integration via the following approaches:
Provides the Anypoint connector that facilitates connecting to Intacct and Avalara seamlessly without the need for low level API programming
Mule's Intacct connector offers a rich API to manage financial operations. The automated tax calculations for Intacct sales invoices is achieved using Avalara connector
With the Intacct and Avalara Anypoint connectors, Intacct is empowered with Avalara sales tax calculations easily
The data mapping and transformation between Intacct and Avalara is achieved using MuleSoft Anypoint DataMapper graphical interface tool, easing developer effort
MuleSoft Anypoint platform allows dynamic discovery of either Intacct or Avalara data models and available operations using the DataSense feature
With Intacct information being transferred in real-time to Avalara, Intacct business processes is improved with the strength of Avalara for tax calculations reducing concerns about tax compliance and errors
Changes are reflected in Intacct and vice-versa in Avalara via bi-directional communication between the systems
Using MuleSoft Anypoint platform, Intacct and Avalara integration can be achieved easily on-premise or in the cloud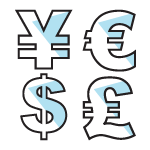 Competitive Rates & Project Quotes
Shopping quotes for your next Intacct Avalara Integration project? Get a quote from us! Offering competitive rates for experienced, expert MuleSoft professionals.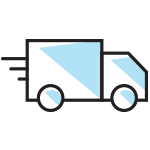 Proven & Trusted Delivery Methods
Using agile methodology, always keeping you in the loop. Streamlined delivery, cost effective projects, designed to match your goals, timeline and budget.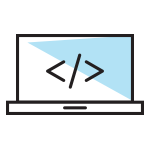 Experienced MuleSoft Integration Experts
Appnovation's experienced MuleSoft experts create, configure, deploy and test custom integration solutions. Our experts will get the job done, whatever the project.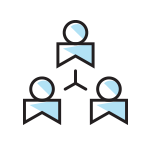 Transparent, Collaborative, Communicative
Complete project visibility and multiple open lines of communication from day one. We are available when you need us and continually updating you on your project's status.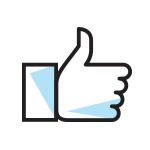 Customer Satisfaction, Our Top Priority
Our clients are happy, thanks to dedicated account and project managers, consistent delivery teams and open communication lines. We know because we ask.
Why Customers Choose Us For MuleSoft Integrations
Ability to use MuleSoft to integrate a plethora of systems
Agile engagement and project methodology
Collaborative, transparent client-focused approach
Competitive rates for MuleSoft architects, developers and consultants
Cross-functional team of 250+ experts based in North America, Europe & Asia
Deep open technology expertise and experience
Fast, professional, cost-effective engagement model for middleware services
In-house, front-end experts: Business Analysts, UX/UI Specialists & Designers
MuleSoft Consulting Partner & Certified Developers
Proven track record of successful engagement and project delivery
Rigorous quality assurance (QA) testing before "Go-Live"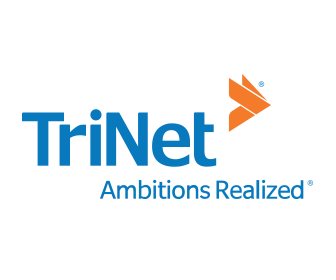 Featured Integration Project
Multi-Service MuleSoft Integration
TriNet
TriNet provides small to mid-sized businesses with an HR solution so they can free themselves from the complexities of HR and focus on their goals. They offer bundled HR products, along with additiona...
Get In Touch & Get Started Today. We're ready.
Are you interested in integrating Intacct with Avalara and using MuleSoft to do it? We can make that happen. Our MuleSoft experts are ready to create a custom and innovative solution using MuleSoft that will meet your business and IT needs and be able to grow and change to meet your company's future needs. Check out our client list to see who we've already worked with and get started by contacting us today.