We would like to express our sincere appreciation to all the team members at Appnovation whose hard work and dedication made this a successful release!
Bill Jones
Project Manager, Cisco
As technologies become more prevalent and complex, Appnovation's middleware implementation services using MuleSoft provides the intersection where computer infrastructure and software can meet.
Using MuleSoft, we can connect and integrate both existing and new application components so they can work together and communicate effectively. Appnovation's core-competency is using the open technology stack to provide our customers with the best solution to meet their needs. We use MuleSoft to effectively help companies build and run their custom applications. Our middleware implementation solutions are scalable and efficient, providing our clients with reliable, high-quality and cost-effective solutions.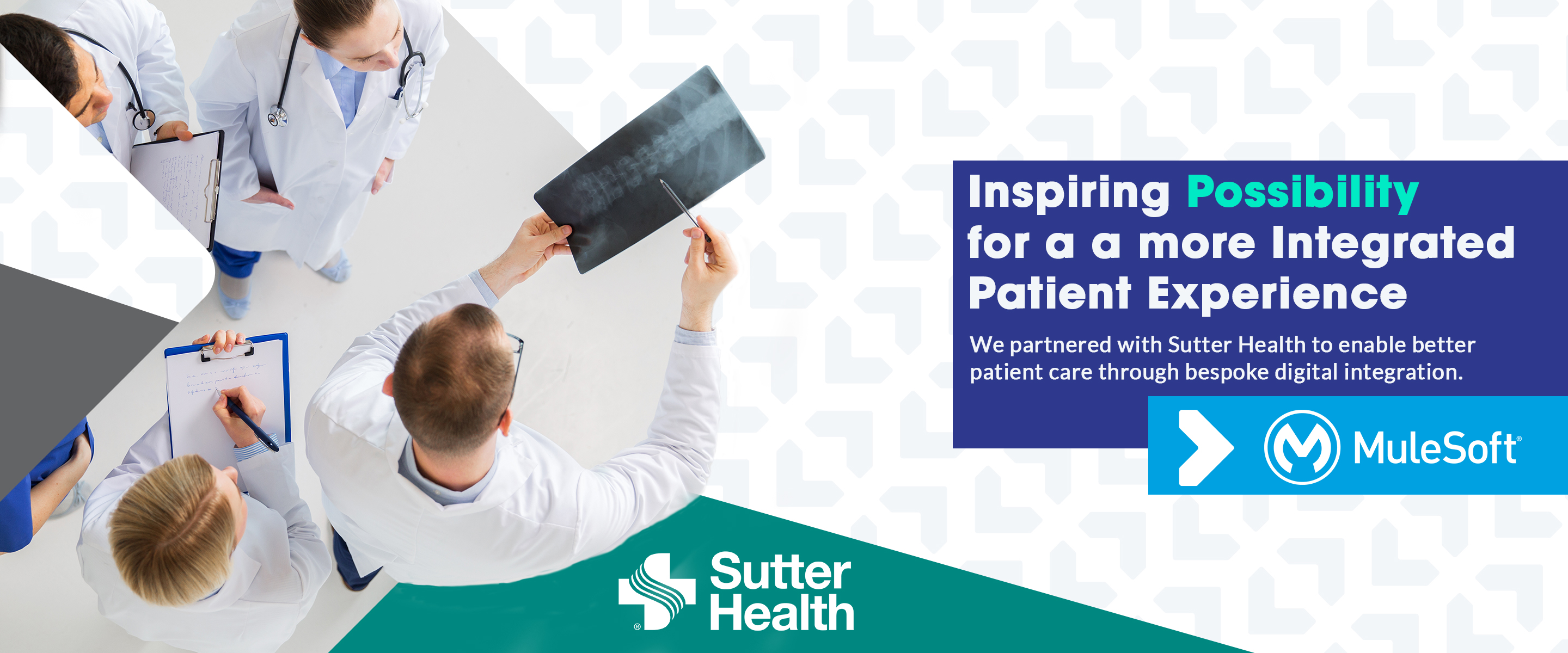 MuleSoft Integrations that Appnovation Can Deliver
Our team of expert MuleSoft developers have both the knowledge and the vision to make things happen.
Explore More
Just some of the integrations we can build:
Middleware & MuleSoft Implementation Services
Appnovation's middleware implementation experts and certified developers make sure your MuleSoft implementation goes smoothly from the start.
Explore More
MuleSoft Implementation Services
Our developers work to achieve the fastest possible time to production and time to value, while decreasing any migration and deployment risks and ensuring active knowledge transfer with your team every step of the way.
Appnovation's middleware implementation services:
Use the proven and reliable open technology MuleSoft.
Ensure MuleSoft is installed, configured, integrated and optimized for your business and technology needs.
Ensure a rapid deployment while mitigating associated risks.
Provide performance analysis and extensive testing to ensure performance, security and efficiency.
Supply comprehensive knowledge transfer to hasten time to value and preserve performance levels beyond the end of the engagement.
Previous
Next
Experience Led & Outcome Focused
We help brands understand the role digital and MuleSoft can play in realizing strategic opportunities and solving real world business problems, always keeping the focus on the customer's experience and the results generated.
Proven, Rapid, Agile & Trusted Delivery Methods
Using agile methodology, always keeping you in the loop. Our expert MuleSoft development, and cost effective Mulesoft integrations, data migrations and support, will fit your timeline and your budget. 
Experienced MuleSoft Implementation Experts
Our middleware implementation experts help strategize, create, deploy and test custom middleware solutions using the Mule enterprise service bus (ESB).
Solutions & Strategy
We're your trusted adviser on MuleSoft. Tap into our resources & years of experience for professional recommendations and best practices
Customer Satisfaction, Our Top Priority
We are constantly engaging with you during the project and at the end we survey you to ask you how we did, the results of which go directly to our CEO.
Why Customers Choose Us For MuleSoft Implementations:
Here are just some of the ways that we stand out as a company when it comes to what our experience is with MuleSoft and enterprise integrations.
Agile integration, development and project methodology
API strategy and consulting solutions offerings
Certified MuleSoft Consulting Partner & Software Re-seller
Certified MuleSoft Developers on staff
Collaborative, transparent and communicative client-focused approach
Competitive rates for middleware architects, developers and consultants
Cross-functional team of experts working out of the Americas, Europe & Asia
Experts at integrations, strategy, migrations development & more
MuleSoft support and maintenance available 24x7
Plethora of application, systems and platforms integrated
Proven track record of successful MuleSoft project delivery
Results driven MuleSoft solutions providers
Shorter integration times, translating to lower costs
Connecting HR to deliver better employee services.
Enabling better patient care through bespoke digital integration.
Retiring point to point legacy integrations in favor of multi-point to better connect to its customers for the #1 CRM platform in world.
Get in touch and get started today. We're ready!
Looking for a middleware solution? Want to use the best open technology on the market? Our MuleSoft implementation experts are ready to create a custom and innovative solution using MuleSoft that will not only meet your needs now, but also be able to grow and change to meet your company's future needs. Our MuleSoft solutions include integration, development and consulting. Get started by contacting us today.