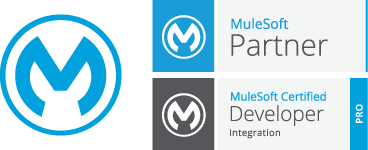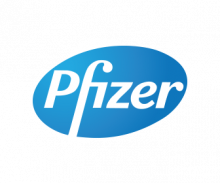 "This has been the smoothest project I have worked on in my 5 years of digital at PCH! ...excellent development / project management of Appnovation."
Pfizer Manager - Client Partner, Business Technology
As technologies become more prevalent and complex, Appnovation's middleware implementation services using MuleSoft provides the intersection where computer infrastructure and software can meet.
Our open technology version of a rapid middleware deployment solution shortens time-frames and reduces cost and risk. Using 
MuleSoft
, we can connect and integrate both existing and new application components so they can work together and communicate effectively.
Appnovation's core-competency is using the open technology stack to provide our customers with the best solution to meet their needs. We use MuleSoft to effectively help companies build and run their custom applications. Our middleware implementation solutions are scalable and efficient, providing
our clients
with
reliable, high-quality and cost-effective solutions
.
Some of the integrations, using MuleSoft, that Appnovation can deliver
Just some of the integrations we can build:
Middleware & MuleSoft Implementation Services
MuleSoft Implementation Services
Appnovation's middleware implementation experts and certified developers make sure your MuleSoft implementation goes smoothly from the start. They work to achieve the fastest possible time to production and time to value, while decreasing any migration and deployment risks and ensuring active knowledge transfer with your team every step of the way. 
Appnovation's middleware implementation services:
Use the proven and reliable open technology MuleSoft.
Ensure MuleSoft is installed, configured, integrated and optimized for your business and technology needs.
Ensure a rapid deployment while mitigating associated risks.
Provide performance analysis and extensive testing to ensure performance, security and efficiency.
Supply comprehensive knowledge transfer to hasten time to value and preserve performance levels beyond the end of the engagement.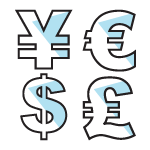 Competitive Rates & Project Quotes
Shopping quotes for your next MuleSoft implementation project? Get a quote from us! Offering competitive rates for experienced MuleSoft professionals.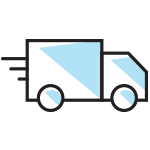 Proven, Rapid & Trusted Delivery
Using agile methodology, always keeping you in the loop. Streamlined delivery, cost effective engagements, designed to match your goals, your timeline and your budget.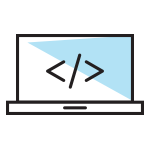 Experienced MuleSoft Implementation Experts
Our middleware implementation experts help strategize, create, deploy and test custom middleware solutions using the Mule enterprise service bus (ESB).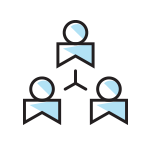 Transparent, Collaborative, Communicative
Complete project visibility, working with you to shape the right delivery method and custom solution. Using email, phone, chat, Skype, and Google Hangout for constant communication.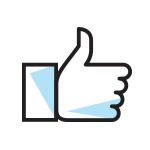 Customer Satisfaction, Our Top Priority
We are constantly engaging with you during the project and at the end we survey you to ask you how we did, the results of which go directly to our CEO.
Why Customers Choose Us For MuleSoft Implementations
Able to use Mule ESB to integrate what you want, when you want
Agile MuleSoft engagement and project methodology
Award winning osCaddie solution integrating Drupal, Alfresco & MuleSoft
Collaborative, communicative and transparent approach with clients
Competitive rates for middleware architects, developers and consultants
Cross-functional team of 250+ experts based in North America, Europe & Asia
In-house, front-end experts: Business Analysts, UX/UI Specialists & Designers
MuleSoft Consulting Partner & Systems Integrator
Proven track record of successful MuleSoft project delivery
Shorter development and implementation times translating to lower costs
Thorough quality assurance (QA) testing before "Go Live" events
Unparalleled open technologies expertise and experience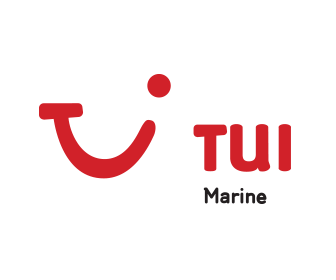 Featured MuleSoft Project
API Initiative, Content Repository & Architecture
TUI Marine
TUI Marine is a collection of companies that comprise TUI Travel Group. Appnovation was asked to implement TUI Marine's Integration Application Program Interface (API) Initiative in order to efficient...
Get In Touch & Get Started Today. Your Next Project Awaits!
Looking for a middleware solution? Want to use the best open technology on the market? Our MuleSoft implementation experts are ready to create a custom and innovative solution using MuleSoft that will not only meet your needs now, but also be able to grow and change to meet your company's future needs. Our MuleSoft solutions include integration, development and consulting. Get started by contacting us today.