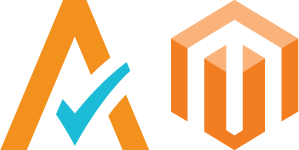 Avalara Magento Integration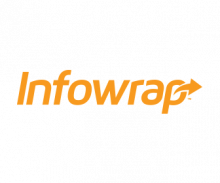 "These guys work hard, very hard. We were amazed at every point of contact to learn they were navigating our issues and helping to shape a successful product regardless of the difficult challenges that were seemingly always in play."
Senior Software Engineer, Infowrap
Appnovation's MuleSoft experts can use Mule ESB to help businesses focus on product marketing and selling, with less overall effort.
Magento is an eCommerce platform that helps boost merchants businesses and converts online visitors to online buyers. This platform, as with similar online shopping applications, needs to integrate with third party systems for operational reasons, such as finance, accounting and invoicing.
Mule ESB comes equipped with the necessary connectors which Appnovation MuleSoft developers can use to facilitate Magento-to-Quickbooks Integration and help businesses focus only on product marketing and selling with less overhead.
Example use cases of Magento Quickbooks integration are:
Transfer Order information from Magento to Quickbooks
Automatically generate sales receipt and invoices in Quickbooks
Synchronize Customer information between Magento and Quickbooks
Update Magento with shipping details from Quickbooks
Key benefits include:
Eliminate the need for point-to-point connection
No connectivity customization
Eliminates manual data entry and related errors
Products and financial information synchronization between both systems
Invoice and billing processes automation
Increased productivity and business efficiency
Mule ESB facilitates the integration via the following approaches:
Provides the Anypoint connector that facilitates connecting to Magento and Avalara seamlessly without the need for low level API programming
Mule's Magento connector offers a rich API to manage financial and accounting tasks. The Avalara connector allows automatic tax calculations, address validation and more
The data mapping and transformation between Magento and Avalara is achieved using MuleSoft Anypoint DataMapper graphical interface tool, easing developer effort
MuleSoft Anypoint platform allows dynamic discovery of either Magento or Avalara data models and available operations using the DataSense feature
With Magento shopping cart information being transferred in real-time to Avalara, operations and business processes can be performed more effectively and easily for accurate invoices tax calculations
Changes are reflected in Magento and vice-versa in Avalara via bi-directional communication between the systems
Using MuleSoft Anypoint platform, Magento Avalara integration can be achieved easily on-premise or in the cloud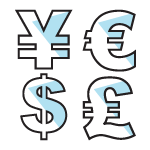 Competitive Rates & Project Quotes
Shopping quotes for your next Magento Avalara Integration project? Get a quote from us! Offering competitive rates for experienced, expert MuleSoft professionals.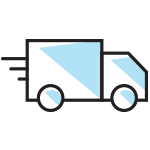 Proven & Trusted Delivery Methods
Using agile methodology, always keeping you in the loop. Streamlined delivery, cost effective projects, designed to match your goals, timeline and budget.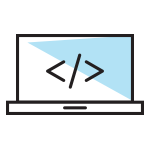 Experienced MuleSoft Integration Experts
Appnovation's experienced MuleSoft experts create, configure, deploy and test custom integration solutions. Our experts will get the job done, whatever the project.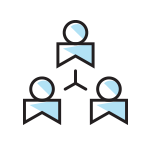 Transparent, Collaborative, Communicative
Complete project visibility and multiple open lines of communication from day one. We are available when you need us and continually updating you on your project's status.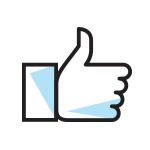 Customer Satisfaction, Our Top Priority
We are constantly engaging with you during the project and at the end we survey you to ask you how we did, the results of which go directly to our CEO.
Why Customers Choose Us For MuleSoft Integrations
Ability to use MuleSoft to integrate a plethora of systems
Agile engagement and project methodology
Collaborative, communicative and client-focused approach
Competitive rates for MuleSoft architects, developers and consultants
Cross-functional team of 250+ experts based in North America, Europe & Asia
Deep open technology expertise and experience
Fast, professional, cost-effective engagement model for middleware services
In-house, front-end experts: Business Analysts, UX/UI Specialists & Designers
MuleSoft Consulting Partner & Certified Developers
Proven track record of successful MuleSoft project delivery
Rigorous quality assurance testing before "Go-Live"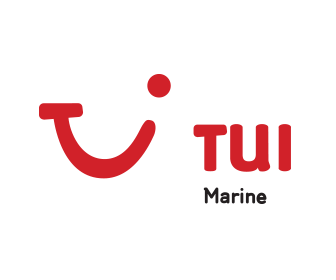 Featured Integration Project
API Initiative, Content Repository & Architecture
TUI Marine
TUI Marine is a collection of companies that comprise TUI Travel Group. Appnovation was asked to implement TUI Marine's Integration Application Program Interface (API) Initiative in order to efficient...
Get In Touch & Get Started Today.
Are you interested in integrating Magento with Avalara and using MuleSoft to do it? We can make that happen. Our MuleSoft experts are ready to create a custom and innovative solution using MuleSoft that will meet your business and IT needs and be able to grow and change to meet your company's future needs. Check out our client list to see who we've already worked with and get started by contacting us today.