Despite the overwhelming scheduling challenges, Appnovation completed amazing work: the quality of the code, the thoroughness of the testing, the high velocity in turnaround was incredible to watch.
Timothy Moore
Web Service Manager, Office of the CIO, Bay Area Rapid Transit (BART)
Appnovaion's MuleSoft experts use Mule ESB to integrate what you want, when you want. We can help your enterprise integrate Salesforce and Google Apps using MuleSoft.
Google Apps are a suite of tools from Google for creating and managing Spreadsheets, Documents, Presentations, Contacts, Calendars and Tasks. These applications are very important because they allow users in the workplace to collaborate, share business information and communicate efficiently. Appnovation's certified MuleSoft developers leverage the MuleSoft cloud connectors library which is enriched with Google Apps connectors that can be used to facilitate connectivity to these applications. In conjunction with the Salesforce cloud connector, it is now easier than ever to connect to Google applications and leverage these Google Apps capabilities within Salesforce.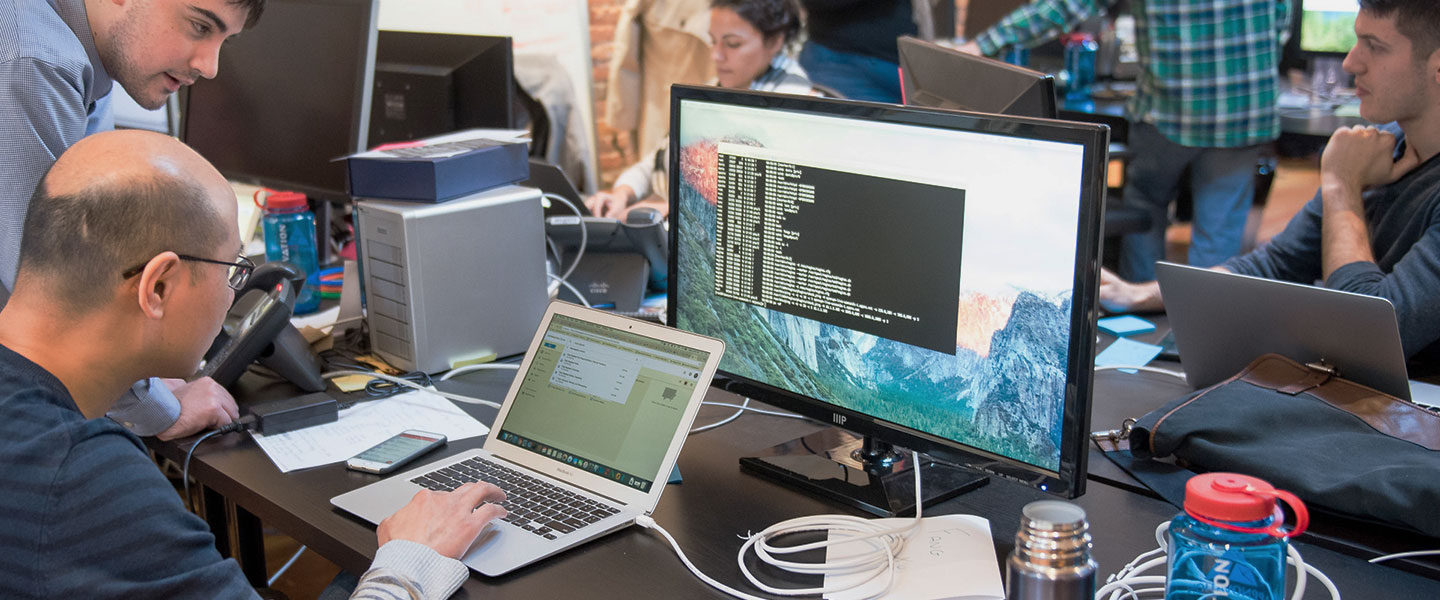 Use Cases & Key Benefits
From Salesforce create, view, search, update and delete contacts in Google, import, export and synchronize Google Contacts with Salesforce applications, no point-to-point integration, seamless integration running on the background
Explore More
Example use cases of Salesforce Google Apps integration are:
From Salesforce create, view, search, update and delete contacts in Google
Import, export and synchronize Google Contacts with Salesforce applications
Export clients from Google Docs Spreadsheet to Salesforce applications as well to Google contacts
The key benefits includes:
No point-to-point integration
Seamless integration running on the background
Quick data synchronization between Salesforce and Google Apps
Leverage and improve Salesforce business processes with Google Apps collaboration tools
Bidirectional data communication between Salesforce and Google Apps
Integration Details
With MuleSoft Google Apps connectors, the google APIs is abstracted to allow connectivity with Google Apps, and MuleSoft Anypoint Salesforce connector offers a rich API to mange contacts, customers, accounts to name a few.
Explore More
Mule ESB facilitates the integration via the following approaches
With MuleSoft Google Apps connectors, the google APIs is abstracted to allow connectivity with Google Apps
Also, MuleSoft Anypoint Salesforce connector, offers a rich API to mange contacts, customers, accounts to name only a few
The Google Apps connectors, along with the MuleSoft Anypoint Platform, helps businesses expand their processes while using Salesforce applications and thus enforcing business information sharing, collaboration and communication
Data from Google Apps can be shared and synchronized easily with Salesforce using features in Mule ESB such as data pulling, transformation and push to third party systems
The data mapping and transformation between Google Apps and Salesforce is achieved using MuleSoft Anypoint DataMapper graphical interface tool
As an example, The DataMapper can transform from a collection of objects, where each object encapsulates the row number and the collection of cells read from a spreadsheet in google to a List of Maps required by Salesforce to ensure the insertion
Using MuleSoft Anypoint platform, Magento and FeshBooks integration can be achieved easily on-premise or in the cloud
Previous
Next
Experience Led & Outcome Focused
We help brands understand the role digital can play in realizing strategic opportunities and solving real world business problems, always keeping the focus on the customer's experience and the results generated.  
Proven & Trusted Delivery Methods
Using agile methodology, always keeping you in the loop. Streamlined delivery, cost effective engagements, designed to match your goals, your timeline and your budget.
Experienced MuleSoft Integration Experts
Appnovation's experienced MuleSoft experts create, configure, deploy and test custom integration solutions. Our experts will get the job done, whatever the project.
Transparent, Collaborative, Communicative
Complete project visibility and multiple open lines of communication from day one. We are available when you need us and continually updating you on your project's status.
Customer Satisfaction is the Priority
Dedicated account manager, project manager and consistent delivery team provided. We survey all of our clients, the results of which go directly to our CEO.
Why Clients Choose Us For MuleSoft Integrations
When it comes to MuleSoft Integrations, there are plenty of reasons why people choose Appnovation
Ability to use MuleSoft to integrate a plethora of systems
Agile engagement and project methodology
Collaborative, client-focused approach
Competitive rates for MuleSoft architects, developers and consultants
Deep open technology applications and systems expertise and experience
Fast, professional, cost-effective engagement model for middleware services
In-house, front-end experts: Business Analysts, UX/UI Specialists & Designers
MuleSoft Consulting Partner
Proven track record of successful delivery
Rigorous quality assurance (QA) testing before "Go-Live" events
Delivering a green, clean, lean, innovative digital election platform for 200+ local groups.
How sharing customer stories better connected them and others to the brand experience.
Helping investors fund a century of growth and stay well ahead of the curve
Get in touch and get started today. We're ready!
Are you interested in integrating Google Apps with Saleforce and using MuleSoft to do it? We can make that happen. Our MuleSoft developers are ready to create a custom and innovative solution using MuleSoft that will meet your business and IT needs and be able to grow and change to meet your company's future needs. Check out our client list to see who we've already worked with and get started by contacting us today.