Ecommerce Developers & Experts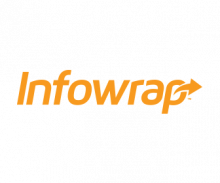 "These guys work hard, very hard. We were amazed at every point of contact to learn they were navigating our issues and helping to shape a successful product regardless of the difficult challenges that were seemingly always in play."
Senior Software Engineer, Infowrap
We create e-commerce solutions that will help you sell better. Whether using Drupal Commerce, Ubercart, Magento Laravel or HTML5, our e-commerce developers can build a custom solution specifically tailored to help entice customers within your industry or vertical. 
Known for our innovative, feature-packed and high performing e-commerce web and mobile experiences, Appnovation also makes sure that what we develop is secure, scalable and able to be easily maintained. Time to market is critical for e-commerce and using our agile development methodology helps ensure that your e-commerce solutions will be delivered both quickly and cost effectively, meeting development goals and project deadlines.
We offer a proven, highly flexible engagement model that starts with a comprehensive evaluation of your business and IT requirements to ensure that ultimately, the right e-commerce development solution is delivered. Whether you need to hire an e-commerce developer to augment your current team, contract subject matter experts to help with a certain aspect of your e-commerce project such as business analysis, custom UX/UI design, code development, project management and/or quality assurance, or looking for a complete end-to-end or e-commerce development solution, we can help you out.
Appnovation can develop and deploy custom multi-store, multi-lingual, open source e-commerce websites that also possess the ability to handle multiple currencies. Our e-commerce solutions experts can also design and develop e-commerce solutions that can be integrated with your current website. An Appnovation built e-commerce solution provides the following capabilities to your website:
Unlimited Custom Functionality
Professional Custom Design
Unlimited Products & Categories
Product Browsing & Catalog Management
Accept Credit Cards, Paypal, Google Checkout
Enhanced SEO & Marketing
Customized Search Options
Customer Accounts & Service Options
Interactive Checkout & Custom Shopping Carts
UPS, USPS, FedEx & DHL Shipping
Newsletter Sign Up
Site Management
Integration with eBay
Promotional Tools & Discount Codes
Detailed Reporting of Sales & Traffic Statistics
Integration of business apps & other 3rd party e-commerce apps
With an e-commerce site designed and developed by Appnovation, clients can have confidence that it will be one of the best on the web. Paramount to development of our e-commerce sites is creating a positive user experience and building in ease of navigation. Our goal is to make your e-commerce site maximize its ability to market and sell your products and/or services. We're able to custom design and develop secure shopping carts beyond the standard features and functionality of the out-of-the-box solutions commonly used. Some other benefits of Appnovation e-commerce solutions include:
Open source, no license fee, community supported and secure
Enhanced flexibility and functionality
Easily manage and administer
Multiple integration options
Search engine optimization
Cost-effective
Forward compatible and scalable
Performance should be the number one consideration when it comes to the design and development of an e-commerce site. Appnovation's e-commerce development team understands this and focuses on making the technical and business aspects of your e-commerce site work in close conjunction with the marketing and sales features. Our e-commerce development experts have the expertise and skills to give your e-commerce site custom functionalities that are fully optimized for search engines so that you will be able to vividly display your products/services and reach millions of potential customers.
Our e-commerce developers follow a proven approach to development of an e-commerce site starting with understanding your business requirements, creating a customer interface and user experience, development with open source technologies that will meet your needs and rigorous QA testing to make sure it will all work as planned. All the while our clients are an integral part of the process and allocated a dedicated project manager to ensure seamless design, development and deployment of your solution.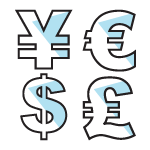 Competitive Rates & Project Quotes
Shopping quotes for your next e-commerce development project? Get a quote from us! Offering competitive rates for experienced e-commerce development professionals.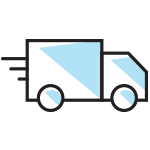 Proven & Trusted Delivery Methods
Using agile methodology, always keeping you in the loop. Streamlined delivery, cost effective engagements, designed to match your goals, your timeline and your budget.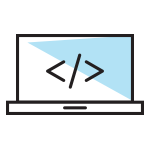 Experienced E-commerce Developers
Appnovation's e-commerce developers create custom, creative and professional looking e-commerce web and mobile solutions. Selling something online? We can help make it happen.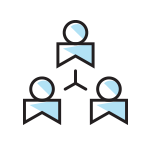 Transparent, Collaborative Communicative
Complete project visibility from day one, working with you, and for you. Using email, phone, chat, Skype, and Google Hangout for clear, constant communication.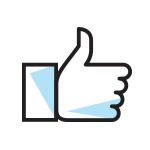 Customer Satisfaction, Our Top Priority
We are constantly engaging with you during the project and at the end we survey you to ask you how we did, the results of which go directly to our CEO.
Why Customers Choose Us For E-commerce Solutions
Ability to integrate social with your marketplace
Agile e-commerce development methodology
Award winning E-commerce solutions and sites
Competitive rates for e-commerce development talent
Cross-platform mobile e-commerce solutions
Cross-functional team of 250+ experts based in North America, Europe & Asia
Drupal Commerce, Ubercart, Magento, Laravel, HTML5 & Mobile solutions
Experts in multiple open technologies and their integration
Fast, professional, cost-effective engagement model for e-commerce services
Friendly, open, and collaborative way of working with clients
In-house, front-end experts: Business Analysts, UX/UI Specialists & Designers
Proven track record of successful e-commerce solution delivery
Rigorous quality assurance testing before "Go-Live"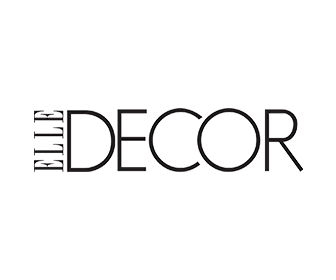 Featured E-Commerce Project
Lookbook Mobile App
Elle Decor
The Elle Decor Lookbook App has been awarded Acquia's prestigious Partner Site of the Year 2013 in the Mobile category. Elle Décor is considered the ultimate guide to decorating and design. As a ...
Elle Decor
Lookbook Mobile App
Acquia Partner Site of the Year 2013 Winner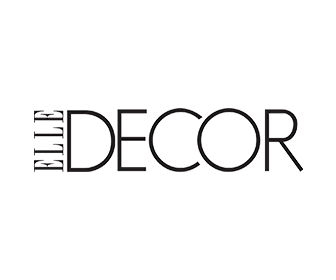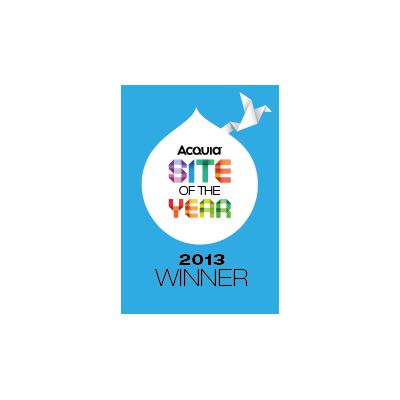 Get In Touch & Get Started Today.
Having helped numerous companies and organizations create, optimize or enhance their e-commerce experiences and sites, Appnovation's e-commerce experts are ready to build a custom solution that is flexible, secure and able to grow with your organization's business, technology and user needs. Our e-commerce solutions are feature-packed, high-performing, able to scale and completely user-friendly. Get started by contacting us today.