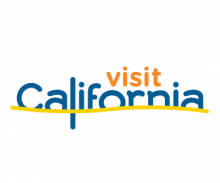 [Appnovation's] creativity and innovation will allow us to continue to Dream Big through our digital marketing program..."
President & CEO of Visit California
Rapid prototyping for UX represents an iterative approach to the development of the UX or UI of websites and software applications. Appnovation's rapid process allows a fast approach to creating a prototype
Rapid prototyping for UX represents an iterative approach to the development of the UX or UI of websites and/or software applications. Rapid prototyping involves the swift and seamless creation of system mock-ups before it is built in production. Ultimately, this method allows the UX or UI to be tested and validated by potential end users, as well as other stakeholders, before it proceeds to full-scale production.
Rapid prototyping puts a real emphasis on quickly iterating designs, allowing all development to proceed more swiftly, as well as more efficiently, saving both time and money.. Traditional methods of software development have often required very rigorous specifications, where rapid prototyping looks to use the knowledge gained during the design and development phase to adjust the software.
Interactive prototypes essentially present the user journeys that are very close to the envisaged website when it's finished. The use of certain prototyping tools e.g. Invision allows re-create the actual user experience and to test navigation and user behaviour on the new site on different viewports. The use of real content in the prototype always proves to be an advantage to foster a more realistic user experience testing. 
Appnovation's Rapid Prototyping Services
Prototyping for UX is used in addition to the process of creating design specifications. In some cases, it may completely replace the specification process. User interfaces are well-suited to rapid prototyping due to the fact that they are  primarily driven by user requirements.
Appnovation's rapid prototyping services allows a fast approach to creating a prototype of a new site or app, or even an incremental version for an existing one in need of an update.
Our team start the process by creating a quick prototype mock-up, something which will act as the launch pad for the more elaborate and involved version, as details progress. Our collaborative approach ensures that we share and review, using this initial prototype as a way to gain critical client feedback at the early stages of the process.
When we get to the prototype revision stage, we once again work closely with our clients, allowing for necessary changes to be made before they are committed to. The feedback received at this stage is designed to determine what revisions are necessary, so that iterations can be real-time, or at least done swiftly.
Rapid Prototyping Requirements Planning
We use our planning phase to select the right people for your project, including UX designers, expert developers, senior business analysts, and project managers. This time is also important to establish a firm consensus on stakeholders' business requirements and project scope preferences.
The early planning process for rapid prototyping should always include questions to determine what needs to be prototyped, in terms of the interface and user experience.
With this done, our teams look to create stories designed to reflect and describe how , and when users will be working with your app, and what the ultimate goals and needs of these users are.
Starting with the creation of low fidelity prototypes, we do not get ahead of ourselves, leaving the content and design issues until the next stage. Our team has the experience to know that the initial focus needs to be on usability and user flow. As our prototypes become more refined and clear, we will discuss how to proceed in terms of UX testing tools.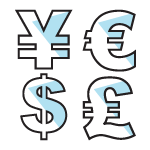 Competitive Rates & Project Quotes
Shopping quotes for your next interactive prototyping project? Get a quote from us! Offering competitive rates for expert rapid prototyping services.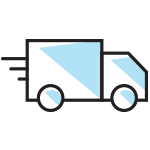 Proven, Rapid & Trusted Delivery
Using agile methodology, always keeping you in the loop. Streamlined delivery, cost effective projects, designed to match your goals, timeline and budget.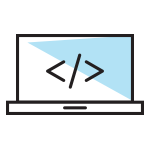 Rapid Prototyping Experts
Appnovation's rapid prototyping services allows a fast approach to creating a prototype of a new site or app, or even an incremental version for an existing one in need of an update.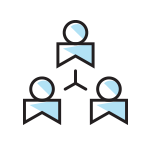 Transparent, Collaborative, Communicative
Complete project visibility from day one, working with you, and for you. Using email, phone, chat, Skype, and Google Hangout for clear, constant communication.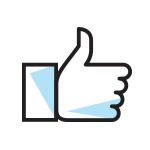 Customer Satisfaction is the Priority
Our clients are happy, thanks to dedicated account and project managers, consistent delivery teams and open communication lines. We know because we ask.
Why Customers Choose Us For Rapid and Interactive Prototyping
Agile trained resources and methodologies employed on projects
Atomic design and style guide to build out standards compliant accessible UI
Collaborative and communicative approach for client engagements
Cross-functional team of 300+ experts based in North America, South American, Europe & Asia
Competitive rates for rapid and interactive prototyping experts
Comprehensive planning with clients on all rapid and interactive prototyping projects
Interactive prototyping services for enterprise level entities
Quality user feedback with quick and professionally created prototypes
Proven and reliable project delivery
Rigorous testing and validation of ideas throughout the design and development process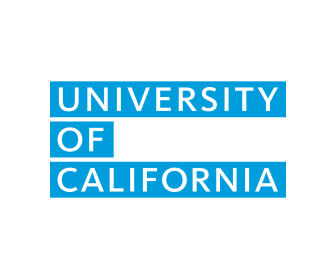 Featured UX Design Project
Custom Drupal Portal
University of California
The University of California HR department was looking to consolidate all University of California campuses to use one HR portal site. In addition to this, they wanted the new HR portal site to have a...
Get In Touch & Get Started Today. We're ready.
Do you need help with an interactive prototyping project or would like to quickly and professionally create effective prototypes? Our rapid prototyping design experts
are standing by to lend a hand. Appnovation's interactive prototyping services ensure your prototype is presented in an engaging, rich way, bringing your user interface design to life.
Complete the form, email us at contact@appnovation.com or contact us directly by phone at one of our many global office locations to talk about your next or an upcoming project. Need more convincing? Just take a look at our client list to see just some of the brand names that are already working with Appnovation on their digital and design related projects.