Welcome to Part 4 of Appnovation's Customer Experience (CX) blog series. Our VP of Technology, John Mozayani, and VP of Experience Design, Anton Morrison, presented recently at Acquia Engage on the topic of Closing the Customer Experience (CX ) Gap (how to do it and why it's critical for your business). As CX consultants and UX design experts, John and Anton routinely share insights into conducting a customer journey analysis and initiating a CX strategy to help businesses deliver a consistent and unified customer experience. Read on to learn what our customer experience consultants say about how an agile, data-driven approach can help you get closer to your customers. 
ICYMI, catch up on Part 1: Closing the CX Gap: Moving Towards Response Agility, Part 2: The "Perfect" Customer Experience Doesn't Exist. But a Valuable One Does and Part 3: Unify Customer Experience with the Power of Design Systems.
Research shows that about 70% of business leaders think their companies provide good customer experience (Forrester, 2018) but approximately 8% of customers agree. How does your company compare to customer experience consulting benchmarks? For example, let's say your business has been booming, but now it's not. You're spending more than ever on marketing and advertising, but revenue, profits and customer retention is dipping. What would you do?  
You've got three options: 
Do nothing (Customer Journey Experts would cringe)

Spend even more on marketing (flashy graphics and glitzy ads may not give you the result you want, particularly if you haven't completed a customer journey analysis)

Examine your customer journey and dig into your analytics (UX & Design provides a framework for data-driven marketing)
If you like option 3, you're off to a good start. But what if you don't have any data or you're not sure about the quality of your data? If that's the case, perhaps you could benefit from some CX Consulting insight. After all, good data helps you understand what's working for your customers, what's not working, and what you need to do differently to keep delighting your customers. 
The Customer Journey: It's More Than Customer Touchpoints
Put simply, a customer journey identifies a customer's experience with your brand from initial introduction, to purchase, right through to the formation of a long-term relationship. The customer journey is often 'mapped' out visually to help provide a holistic view of the customers' touchpoints with your brand (a customer journey mapping consultant often provides this service). Unlike traditional individual touchpoints, a customer journey (or user journey) offers a clearer view of how your customers interact with you at every stage of the buying process. A standard touchpoint examines a user's experience at one point in time or location. A  journey, on the other hand, looks holistically at the flow of engagement and user experience along the way. Taking a high-level view from the customer's perspective makes it easier to identify customer pain points and spot opportunities to improve campaigns, programs, processes, and sometimes even products. It's like one of those connect-the-dot puzzles. You can't see the whole picture until you draw the lines and connect the dots. 
Using Data Analytics to Improve the Customer Experience
In today's digital world, most employees can pull robust reports from Google Analytics, Facebook Business Manager, or any number of back-end analytics platforms. They have the data you need, and a healthy dose of extraneous data to go along with it, as well. So what does your data mean, why is it so important and how can you use data to enhance the customer journey and the experience? More importantly, how do you know you're measuring the right thing so you can make good, customer-centric business decisions?
"Top companies have an analytical approach to using data from current channels, and [they] make users part of the design process [to] understand what they actually need", according to Anton Morrison, Appnovation's VP of Experience and a veteran in customer experience consulting.
These are a few data sources, but this is only the tip of the iceberg. Companies that focus only on these metrics do so at their peril:
On-Site Conversion Rate — Arguably one of the most important metrics to identify the success of a campaign, this metric calculates whether users did what you wanted them to do once they reached your website. A strong conversion rate means you were successful in incentivizing a prospect or customer to complete their journey with an action (purchase, form submission, etc.). A high abandon rate means something wasn't working for the customer. Is your unique value proposition and call to action clear enough? Is the purchase process simple enough? Not sure how to answer these questions or where to start? You might want to talk to a digital strategy expert. 
Landing Page Bounce Rate — This metric can provide some insight into whether or not you have met the expectations of your users. A fast exit without moving to another page could mean that your landing page content, graphics or brand promise does not match the message that drove prospects to the page in the first place. Bounce rates differ greatly among industries and campaigns. Suffice it to say that, a high bounce rate ends the customer journey virtually before it has begun.
Click-Through Rate — Does your marketing content pique the interest of customers and prospects enough to get them to click through to your site? If not, you'll see a lower click-through rate. Your viewers are savvy and time-crunched. Content needs to be short, intriguing and on-point with their immediate needs prioritized for them to click from your content onto your site. 
Every organization is unique and every organization collects different data. The trick is to collect and analyze the right data, so you can identify improvements that help create a more singular, unified, delightful customer experience. Customer experience consultants can help prioritize which metrics to measure and how to analyze them to improve your business. User experience design services can help you create digital experiences that unify purpose, build bridges, improve quality, accelerate the process and allow scaling.
How Organizational Collaboration and Data Integration Support CX
A carefully planned customer journey is simple and has clear outcomes, yet the work and analysis required to build it calls for organizational collaboration, data integration and strategic design thinking. 
According to John Mozayani, Appnovation's VP of Technology, "Collecting insightful data and building actionable CX insights requires bridging divides in organizational silos, system and data integration, and data quality".
Verizon, Barnes & Noble, Edward Jones, Zappos and Amazon are just a few of the top performers who truly understand how to leverage the data collected from people, processes and platforms to deliver exceptional, personalized experiences for their customers. 
Your business can be a CX leader too. CX design experts can identify potential opportunities to make your programs, campaigns, systems and platforms more effective, so you have the data you need to embark on a valid customer journey analysis in collaboration with your various creative, operational and technical departments. They can also evaluate marketing automation software to support optimal customer experience and make data analysis easier. After all, understanding what your user journey looks like today is the first step to improving it tomorrow. And that's a proven path to business growth.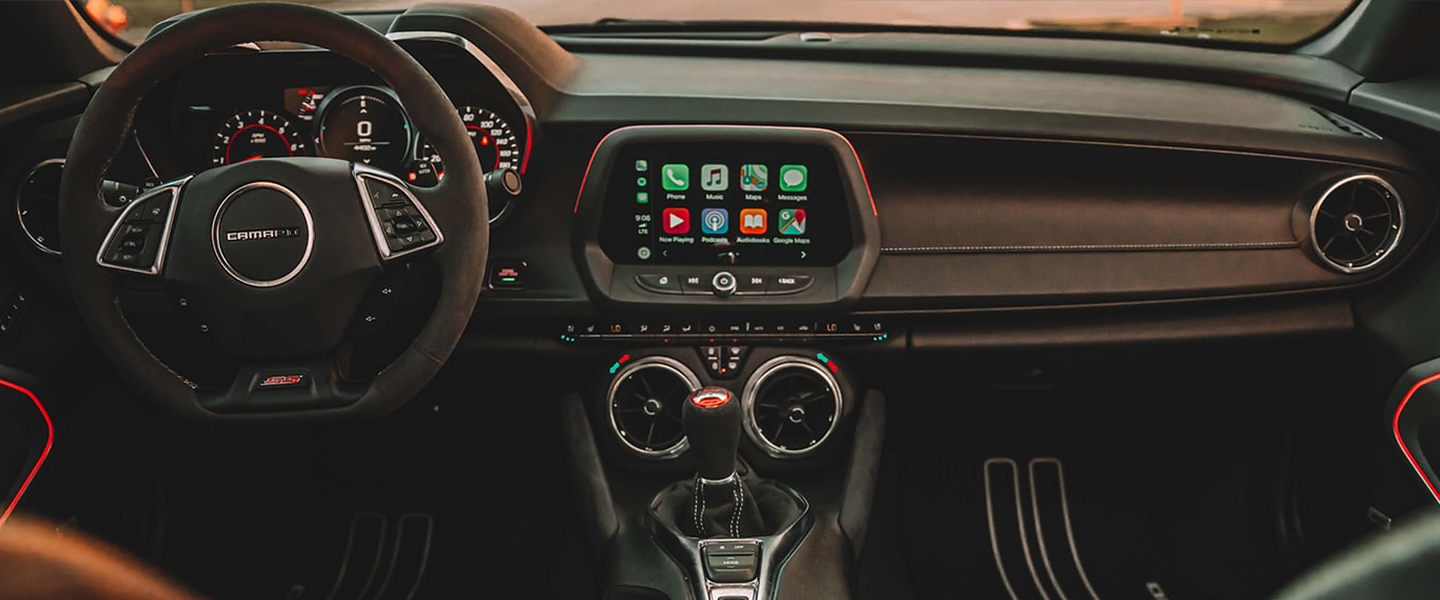 Mobile Apps Drive the Future of Driving and In-car Connectivity