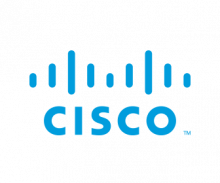 "We would like to express our sincere appreciation to all the team members at Appnovation whose hard work and dedication made this a successful release!"
Appnovation knows that modern business optimization doesn't come from scale, it comes from innovation, which is why we deliver a CoE to foster an environment where employees can unlock their own entrepreneurial potential while working for you.
Appnovation knows that modern business optimization doesn't come from scale, it comes from innovation. We want to set up a CoE to foster an environment where employees can unlock their own entrepreneurial potential while working for you.
The center is designed to be a collaborative space where people can understand and contribute to managing change in the company. You should be able to grow your business in whatever way you chose, this center helps you and your employees define which direction you want to take your business.
Not only will it help the you organically find solutions to your business needs, it will also serve as a way to foster company culture and disseminate both raw and mature concepts to employees quickly. The CoE is a central cog in the modern agile business machine it will enable your organization to grow from within and adapt to any changes that you may face using your own resources.
Through multiple different capacity building measures Appnovation wants to make sure that people with an intricate knowledge and ultimately those most invested in the business can make key decisions and drive business. By leveraging resources you already have and by getting the most out of your team Appnovation can help you achieve and sustain growth and steady source of innovation.
Shared Services Model Experts
Change that is manageable and controlled can be an essential part of a dynamic and growing business Use all the resources available to you to make sure you can manage change efficiently.
Having resources isn't enough to keep the modern business growing, you need the ability to not only come up with, but implement important strategic change. Having the ability to manage such change continuously is what can separate a thriving business from a good idea. Companies that can scale up and manage change effectively are the ones that do well.
Most internal change management programs fail, Appnovation has implemented successful programs countless of times and we know how to make them work. Using our collaborative approach we will not only implement solutions but also build mechanisms and protocols to help you manage change in the future as well.
At Appnovation we help our clients build the next level of change capabilities. We will collaborate closely  with your teams to shape your change agenda, equipping you with the skills needed to execute successful change programs. Appnovation will also help put in place your next-level business platforms, those which are able to both drive, as well as sustain and change.
Appnovation CoE Design and Use team can offer:
Comprehensive change-capabilities diagnostics
Full suite of proprietary tools and methodologies
Individual skill-building/coaching programs
Access to a large community of in-house experts
Value, Leadership and Talent Development
Many companies have trouble producing leadership talent. As a result, external hires for upper management have become common, not only can these be expensive, a culture of external hires rather than internal promotions can demoralize employees and drive talent away from the business.
The increasing money being paid to upper management shows that despite the added cost, quality and strategic leadership is invaluable to most firms. By basing internal promotions and leadership on value creation, you can help your bottom line and increase the talent pool available to you.
Developing talent can cost companies large amounts of money, and yet, leadership roles are still filled by outside hires. Despite initiating leadership programs that invest in employees throughout their entire time employment, companies still can't develop the talent they want to.
Companies increasingly focus on helping their employees gain certifications, and while they can be important, real value is driven by knowledge which needs to be emphasized to new employees. Broken talent management programs and uninterested upper management and non-coordination of business needs and talents continue to deter organic growth in companies.
Maintaining growth for any business is important, the key to doing that is making sure that leadership is invested, above all, in value creation. Emphasizing value creation as a driver of leadership decisions is essential to the talent development process. To achieve stable growth, leadership needs to incorporate value creation into its strategic process and talent development, without doing so, any growth will be unsustainable.
The Appnovation approach recognizes that any value creation is magnified and enhanced by strong leadership capabilities with a focus on integrated leadership/ Our experience shows us that this enables a company to sustain an ongoing advantage by aligning leadership, talent systems, and processes, while also results for further improvement.
Appnovation's approach builds capabilities, while driving value through a three-step approach, answering various and important questions:
Do I have the quality team of talent needed to drive my strategy to success?
Does my current team include the best people in the right roles?
What capabilities, strengths, characteristics are needed to lead my organization?
How do we develop our leadership team as individuals while being part of a performing team?
How do we embed best-in-class talent management systems to support our strategy?
How do we know if our efforts and investments are effective?
Organization Automation with Appnovation
Organizations are becoming lean. As the world moves toward greater automation, change is going to happen faster than it ever has. To be able to adapt to change has now become a prerequisite for any business looking to grow. An agile business is able to adapt and benefit from change quicker than their rivals. Transforming into a lean organization is now an advantage that companies can possibly have.
The process to transform a company into a lean organization involves multiple different steps which include:
Improvement workshops to teach how to keep an eye out for possibility to decrease gaps
Operational simulations to embed lean capabilities and resources and introduce important functionality
Training people day-to-day for the new operational structure
Best Practices implementation
Creating change management protocols to help create lasting agile environments
The goal of having a lean environment is to be able to adapt to change without undergoing disruptions. Along with making sure all of your current business engagements are taken into account, we will make sure that all future possible business changes are accounted for. Appnovation will also suggest business platforms to make change easier to manage in your business in the future. Our goal is to make sure that your organization has a continued advantage of being able to adapt quickly by being lean.
Improve the Way your Teams Work
It's unlikely that any company has a skill set broad enough to be able to devise strategies to deliver long term rapid growth. Often, this is because there is disconnect between the companies organizational structure and its strategic thinking. Strategic thinking is often centralized and controlled by a handful of people which can create unrealistic assumptions which translate to poor business decisions.
Employees often find themselves uninterested and uninvested in the strategic direction of the company and hence are more likely to underperform and be apathetic to the companies success. By involving them in the companies thinking and direction, you can be assured to get the most of your resources and fulfill your strategy to its highest potential. the  Many companies—even high performers—don't have all the broad-based strategy skills they need to generate sustained, profitable growth.
In order to do this, companies need to empower and build capabilities in their employees. Strategic decisions need to be driven from the entire organization. Companies need to be able to adapt to quick changes in the business environment, be innovative and be able to understand their resources as well as possible.
By combining these facets of business and organization, any company can assure itself continuous, steady and predictable growth.
Appnovation aims to make sure that you and your employees are empowered with these capabilities. By making a lean culture, you can ensure that the talent that you add will be able to adopt lean methodology easily. The process of developing strategy in a lean organization changes from an independent centralized activity to one where everyone contributes.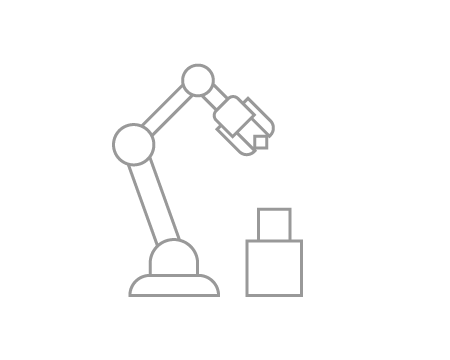 ​
Appnovation Employee Growth Initiatives
Let Employees Champion your Growth
Empowering and training your employees to take control and improve your company's strategy is really what we aim to do. By connecting your employees to the strategy process we aim to create value that helps your bottom line.
Our teams work collaboratively with your organization to help us determine where and how much help you will need and we modify our offerings to suit your companies needs exactly.
We use a highly inclusive collaborative approach to help you use our vast experience of successful implementations to deliver easily measurable, long term and sustainable improvements.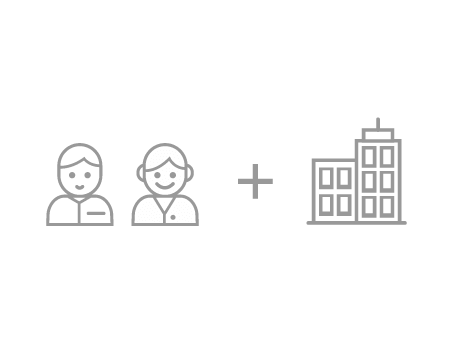 ​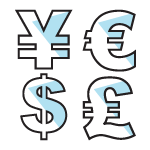 Competitive Rates & Project Quotes
Shopping quotes for your next CoE consulting project? We offer competitive rates for our corporate agility experts and consultants and quote aggressively on projects.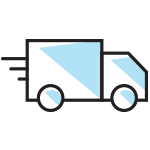 Proven, Rapid & Trusted Delivery
Using agile methodology, always keeping you in the loop. Streamlined delivery, cost effective projects, designed to match your goals, timeline and budget.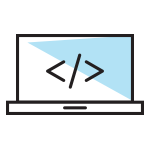 Centre of Excellence Experts
Our CoE experts and consultants can help enterprise level entities looking to transform their business and achieve and sustain growth with a steady source of innovation.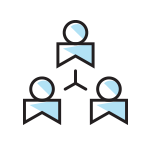 Transparent, Collaborative, Communicative
Complete project visibility from day one, working with you, and for you. Using email, phone, chat, Skype, and Google Hangout for clear, constant communication.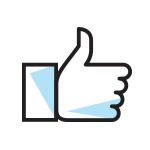 Customer Satisfaction is the Priority
Our clients are happy, thanks to dedicated account and project managers, consistent delivery teams and open communication lines. We know because we ask.
Why Customers Choose Us For CoE Consulting Services
Able to leverage resources you already have and get the most out of your team to achieve and sustain growth and steady source of innovation.
Competitive rates for CoE consultants and experts
Fostering an environment where employees can unlock their own entrepreneurial potential while working for your company
Friendly, collaborative, transparent and communicative client-focused approach
Multidisciplinary group of 300+ professionals based in Asia, Europe, North & South America
Proven track record of successful project delivery
Strategy development in a lean organization increasing business efficiency
Target change throughout an organization to drive corporate strategy and growth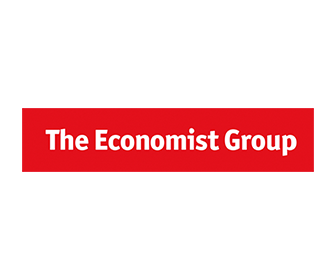 Featured Corporate Agility & Readiness Project
Site Redesign & Build
The Economist Group
The Economist online is the digital arm of The Economist Group responsible for all of The Economist's online properties. The Economist online offers authoritative insight and opinion on international ...
Get In Touch & Get Started Today. We're ready.
Do you need help with the creation and implementation of a Centre of Excellence solution? We're here to get you there, with your maximum success as our minimum requirement. With a collaborative approach, we can ensure that our vast experience of successful implementations assist you in delivering easily measurable, long term and sustainable improvements.   
Appnovation knows that modern business optimization doesn't come from scale, it comes from innovation, which is why we can deliver a COE to foster an environment where employees can unlock their own entrepreneurial potential while working for you; benefiting them, benefiting your business.  Our CoE consultants are ready lend a hand.
Contact us today and take the first step in get started on your path to improving and streamlining your company's business processes. Complete the form, email us at contact@appnovation.com or contact us directly by phone at one of our many global office locations to talk about your next or an upcoming project.