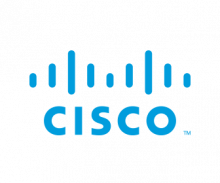 "We would like to express our sincere appreciation to all the team members at Appnovation whose hard work and dedication made this a successful release!"
Appnovation will help integrate and onboard new vendors and technologies to support the changing needs of the company.
When managing change in an organization its essential to consider the entire business model. An integral part of most business models, and quite often an overlooked one, is external resources. Appnovation aims to help integrate and onboard new vendors and technologies to support the changing needs of the company.
Our Adoption playbook will help clients better understand and take advantage of external resources to optimize their business performance. In today's business environment it's essential that companies are able to react quickly to new business opportunities and having our adoption playbook will enable your business to do so.
By having a master plan, Appnovation can help companies scale smoothly, adopt new technology and even decrease disruptions in product cycles. Additionally Our Adoption playbook will help clients better understand and take advantage of external resources to optimize their business performance and even plan for the future.
By adopting our proposed, tailor made guidelines you can make sure your business does not face any disruptions. Vendors, external resources and new technology will link up seamlessly with your internal processes to maximize their impact. This will also help your business be able to react and adapt to new business opportunities giving you an edge over your competitor.
As business's adopt increasingly complex technologies, it is vital that most companies are able to do this without disruption. Appnovation helps its clients in both implementing new technologies but also in setting up a structure which can help them be able to adopt them in the future without outside help or disruption. This will help make your business more agile, reduce risk and help drive growth.
Technology is changing quicker than ever, as a result, companies increasingly have to devote resources to assessing their technology needs to ensure that they can get the most out of it. Appnovation will partner with our client to decide which technologies best suit their business needs and help them in the adoption process. Our business and technology experts are uniquely placed to help understand business needs and technology.
Strategically using technology can help businesses drive growth and maintain their advantage over the sector. All firms need to take a comprehensive, all encompassing view of technology.
While some businesses and industries tend to adopt technologies faster than others, as the world moves toward an automated future, every company needs to be comfortable adopting technology quickly. Using a collaborative, interdisciplinary approach companies can figure out what technologies they need to adopt and how it will integrate with their strategy and operations.
A holistic, well thought out, and complete approach will ensure the business strategy aligns with its capabilities and help drive continuous adoption and by extension growth within the enterprise.  
Successful adoption requires both business knowledge, and technology skills. Appnovation is uniquely skilled in that it has skills in both business and technology. Our interdisciplinary approach to all of our clients mean our experts are exposed to both sides of work.
We will not only help with your technology adoption but also create frameworks and protocols for future adoptions. We will help you with vender adoption and migration. Additionally we will also provide Total cost of ownership and ROIs to help quantify your progress and make future investment decisions simple.
Migrating to the Cloud
Gone are the days when companies would need to buy and manage server space at their office. Companies are increasingly turning to the cloud to manage their data. The cloud helps increase the data's mobility and accessibility.
Additionally, it helps decrease the burden of security and privacy on your firm and outsources it to the provider.
Select, Integrate, and Maximize Value
Migrating to the cloud can be complex and difficult to manage on your own. To ensure success, all the operations need to be managed swiftly and seamlessly.
Appnovation utilizes professionals in both business and technology to employ proven solutions driven by data. They will also help create a rapid migration map and draw out all application and infrastructure needs.
Whatever your needs are, our team will ensure that they are met both from the business side and the technical side of the migration. We help create a collaborative platform that helps your business maximize the benefits of the cloud.
Using the cloud just for the sake of using it is pointless. Apart from implementation our community of experts help you utilize it to create value. With our experts deep understanding of business and industry we can help you transform your company's operations.
By having a community of resources to help you innovate using the cloud and other new technologies is the goal. We want to set you on a path to long lasting and value creating change.
Problem...
Disruptions
Development costs
Limited experience
Long term investment
How it will help...
Direction and structure
Creating a distinct and well thought out strategy to base the company's operations and technology are integral parts of a successful implementation. They define the scope, timeline, achievements for the project and give it an organizational structure rather than approaching it from an ad hoc view.
Appnovation can use our deep understanding of all of these things to help you create and implement the direction and implementation of this project.
Project analysis
When conducting a project of this scale, it's imperative that all requirements are considered keeping in mind the scale and needs of the business.
Using our knowledge of the product cycle and past implementations, we will collaborate to produce and communicate priorities in the project cycle to help our clients plan for the future.
We will also help our clients understand how to do this in the future to make sure that their organization is not bloated and remains agile.  
 Discovery and planning
Using our collaborative approach to planning and strategy the discovery phase helps discern our approach to implementing our ideas. This helps us provide a communication plan and a framework to think about how decisions are going to be determined during onboarding.
Training adoption
High performing technology can often not translate to good results. This is because often employees lack the expertise to fully utilize all functionality that technology can offer. Appnovation can provide tailor made training for your resources so that any project undertaken by your company can reach its true potential.
Appnovation will also help to create training material to help you implement future technology adoption and ease your talent recruitment process and ensure that you get the best out of all of your resources.
Initiation and Rollout
One of the most crucial parts of any technology implementation is the rollout phase. Regardless of how well designed technology is, unless the rollout is smooth and without hassle adoption can become very difficult. Interdisciplinary approaches require all disciplines to be comfortable with the entire rollout.
Appnovation uses our experience of implementing adoptions creates a rollout plan to guide all of your resources in this phase so that technologies can be adopted seamlessly.
Decrease adoption and training time
No development costs
Vendors for services specialize in those services
Investment terms can be changed
Negotiated contracts so less uncertainty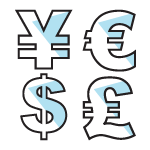 Competitive Rates & Project Quotes
Shopping quotes for your next vendor or technology onboarding project? We offer competitive rates for our onboarding experts and consultants and quote aggressively on projects.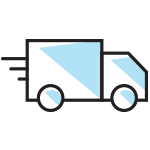 Proven, Rapid & Trusted Delivery
Using agile methodology, always keeping you in the loop. Streamlined delivery, cost effective projects, designed to match your goals, timeline and budget.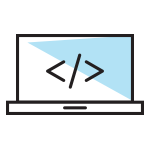 Technology and Vendor Onboarding Experts
Our onboarding specialists have helped numerous organizations with seamless and rapid onboarding of both technology and vendors in variety of industry verticals.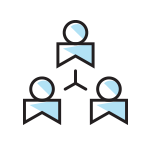 Transparent, Collaborative, Communicative
Complete project visibility from day one, working with you, and for you. Using email, phone, chat, Skype, and Google Hangout for clear, constant communication.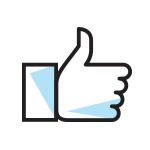 Customer Satisfaction is the Priority
Our clients are happy, thanks to dedicated account and project managers, consistent delivery teams and open communication lines. We know because we ask.
Why Customers Choose Us For Vendor Adoption Assistance
Broad industry expertise helping onboard technologies and vendors
Comprehensive and ever expanding technology knowledge base
Deep experience in implementing and providing services as clients are introducing new technologies
Experience working with vendors of all sizes and backgrounds
Friendly, communicative and collaborative approach to working with clients
Multidisciplinary group of 300+ professionals based in Asia, Europe, North & South America
Proven and reliable project delivery track record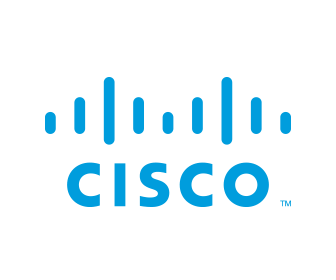 Featured Corporate Agility & Readiness Project
On Demand Solutions Center Marketing
Cisco
Cisco is a San Jose, California-based, multinational corporation that designs, manufactures, and sells networking solutions. Cisco on Demand is a set of services, widgets, and applications that suppor...
Get In Touch & Get Started Today. We're ready.
Do you need help with vendor and technology adoption consulting or support to optimize an already existing technology solution? Our technology adoption and vendor adoption specialists are standing by to lend a hand. Appnovation's Corporate Agility & Readiness services ensure your company is as efficient and effective as possible.  When managing change in an organization its essential to consider the entire business model, including external resources, which is where our vendor and technology adoption experts can help integrate and onboard new vendors, and technologies, to support the changing needs of your company.
Our Adoption playbook can help you better understand, and take advantage of external resources, to optimize business performance, so as soon as you let us get started, the results can be rapid. By having a bespoke vendor and technology adoption plan for your organization, Appnovation can help you scale smoothly and swiftly, adopt new technology, and even decrease disruptions in product cycles. Additionally, we can help you and your team better understand and take advantage of external resources, to optimize their business performance and even plan for the future.
Complete the form, email us at contact@appnovation.com or contact us directly by phone at one of our many global office locations to talk about your next or an upcoming project.