"We're pleased to work with Appnovation..."
SVP Information Technology, Sesame Workshop
Appnovation's data warehouse experts can help your enterprise better manage and leverage its data... powerful, scalable and robustly architected, fit to handle ALL data.
Data Warehouses are central repositories of integrated data from one or multiple sources usually used for reporting and data analysis. Appnovation's data warehouse consultants can help your enterprise better manage and leverage its data, by providing a more powerful, scalable and robustly architected environment to handle the growth in variety, volume, integrity and velocity of data.
Specifically, we can help with the modernization of your data warehousing infrastructure by improving performance and ease of use for end users, enhancing functionality, decreasing total cost of ownership while making it possible for real-time decision making.
In total, our full suite of services include includes helping enterprises with data profiling, data standardization, data acquisition, data transformation and integration.
Our data warehouse specialists evaluate, install, configure and implement high-performing, feature-packed, fully scalable data warehouse solutions. Our solutions are designed and developed to be flexible, secure and very robust, with future add-on capacity available so as to avoid unneeded costs up front due to over-provisioning.
Specifically our our data warehouse experts can help organizations in a variety of ways when it comes to their data.
Data Warehouse Implementations
Our solutions consultants can align with management and key stakeholders in their efforts to modernize their data warehousing needs. Our specialists can work very closely with both IT and business units to design and develop individual and intelligent data lakes. They can also help with data warehouse solutions upgrades and/or assist with supporting, analyzing, preparation, governance and security of current data lakes.    
Data Warehouse Strategy
Our data warehouse professionals start with complete assessment of the current state looking at what existing technologies are in play, the varieties, velocities and volumes of data sources aligning future needs and goals of the business to formulate a plan to modernize the data warehouse.
We work closely with business unit owners to define reference architecture, review security protocols, form governance procedures and define and refine use cases.  
Data Warehouse Research
Appnovation's data warehouse analyst can assist the C-Level with outpacing the competition by sharing their guidance when it comes to trends, concepts, techniques, best practices and getting ready for the future. Our experts can also assist with advisory leveraging the data stores with such functions as marketing, operations, logistics, supply chain, inventory management, financial forecasting, sales pricing, etc.
They can also help levage data lakes with answering industry and sector specific questions for banking and financial firms, insurance, media and entertainment, healthcare, pharmaceuticals, government and many more.  
Data Warehouse Operations
Our data lake experts can provide day to day operations and administration of data warehouses through our managed services offering, so as to continually provide oversight while at the same time working with business unit owners to improve and optimize the warehousing environment. To help with usage and adoption we can also provide training.  
Data & Warehouse Integration
With the variety of data sources available, the ability to have them all consistently and accurately reporting into a centralized solution becomes all the more important. Appnovation's data integration experts can implement the connection of varying data sources and that the data outputs are consolidated, unified and checked for accuracy so as to ensure that the information integrity is consistent and maintained.    
Data Availability & Integrity
We can help make your information more on demand that it has ever been. Our consultants can analyze your systems, their configurations, reporting, inputs, refresh schedules so as to reduce the waiting and down time periods prior to being able to access the most recent data sets. Furthermore we can also assist with consistency and accuracy within your data warehouses, data lakes and/or database solutions while always making sure that they information they contain is secure and backed up.
Business Intelligence
Helping organization gain real actionable information and insights from their data is where our analysis experts really shine. We can take your requirements and help set up reporting, dashboards, visualizations, displays and/or scorecards so that data is presented in an easy to interpret format that gives you and your organization the most information as quickly as possible.
Furthermore we can also assist with interpreting your data and identifying actionable information.
Data Warehouse Consulting
Appnovation's data warehouse consultants are very experienced at providing end to end delivery and extraction, transformation and loading (ETL) services as well as helping clients with a variety of business intelligence platforms, data warehouse databases and operational source systems.
We have in-house architects, analysts and admins who can all help with different aspects of data warehouses so that you can get the most complete solutions possible for your requirements, you get what you want out of the chosen solutions and/or you have assistance with managing that solution.
Our professionals understand that your data warehouse is the central repository for information and whether working with the systems, the information or both, Appnovation can make sure your business processes and decisions are being accurately and consistently supported by your data warehouse.
Our Data Warehouse Experts:
Include modelers, architects, admins, ETL & reports developers, and BI analysts able to fulfill any technology and/or engagement needs
Enable strategic decision making beyond simple reporting
Have experience implementing, upgrading, migrating and modernizing data warehouses
Construct data warehouse solutions based on customer requirements, then creating a roadmap to implement   
Deliver BI and ROI to customers looking to gain maximum value from their warehouse solution   
Our data warehousing experts can also have a transformative effect on business units through enabling analytics in richer visualization in real-time, empowering methodologies for agile development, collaborating on data curation, finding meaningful relationships among data sets, tracking data movement across systems, and much much more.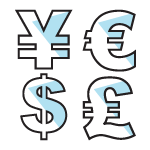 Competitive Rates & Project Quotes
Shopping quotes for your next data warehouse project? We offer competitive rates for our data warehouse experts and are known in the marketplace for our aggressive project quotes.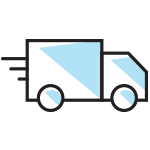 Proven, Rapid & Trusted Delivery
Using agile methodology, always keeping you in the loop. Streamlined delivery, cost effective projects, designed to match your goals, timeline and budget.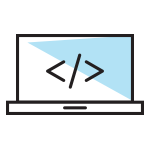 Appnovation's data warehouse consultants can help your enterprise better manage and leverage its data: powerful, scalable and robustly architected, fit to handle all data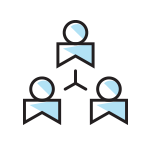 Transparent, Collaborative, Communicative
Complete project visibility from day one, working with you, and for you. Using email, phone, chat, Skype, and Google Hangout for clear, constant communication.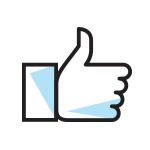 Customer Satisfaction is the Priority
Our clients are happy, thanks to dedicated account and project managers, consistent delivery teams and open communication lines. We know because we ask.
Why Customers Choose Us For Data Warehouse Consulting
Agile data warehouse project delivery and development methodology
Broad and deep industry vertical expertise
Collaborative, communicative and transparent client-focused approach
Competitive rates for data warehouse architects, developers and consultants
Cross-functional team of 300+ experts based in North & South America, Europe and Asia
Full suite of data warehouse services offerings including helping data profiling, data standardization, data acquisition, data transformation and integration.
In-house, front-end experts: Business Analysts, UX/UI Specialists & Designers
Proven track record of successful project and engagement delivery
Rapid, cost-effective project delivery saving customers money and time
Thorough quality assurance testing before "Go Live" events
Featured Data, Analytics & Insights Project
Data Visualization & Analytics Platform
SICK: Sensor Intelligence
Founded in 1946, the SICK ("Sensor Intelligence") now has more than 50 subsidiaries and equity investments, as well as numerous agencies around the globe. In the fiscal year 2016, SICK ha...
Get In Touch & Get Started Today. We're ready.
Appnovation's data warehouse consultants can help your enterprise better manage and leverage its data... powerful, scalable and robustly architected, fit to handle all data. We offer a full suite of services that includes helping with data profiling, data standardization, data acquisition, data transformation and integration.Our data warehouse expertise is unparalleled in the marketplace and can truly be of benefit to organizations that are looking for services providers to help architect, develop and support a viable data warehouse solution for their business.
Our data warehousing experts work closely with clients to assess their goals and challenges to ensure we deliver the most appropriate solution to meet their needs and provide a competitive advantage. Get started by contacting us today! Complete the form, email us at contact@appnovation.com or call one of our many global office locations to get going on your next data warehouse project with Appnovation.