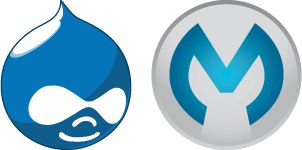 Drupal MuleSoft Integration
Drupal MuleSoft Integration Services & Solutions
MuleSoft Drupal Integration
Strategy & Architecture
Design & Development
Configuration & Optimization
Data Migration & Maintenance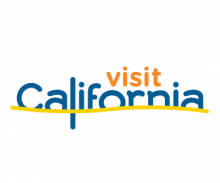 "Appnovation was the right strategic choice for Visit California."
President & CEO of Visit California
Appnovation is the, expert at Drupal MuleSoft integration. Bringing together Drupal, a dynamic CMS, with MuleSoft, the leading open technology ESB, Appnovation created a way to have an amazing front end presentation layer connect to pretty much anything.
Today, the Drupal MuleSoft integration component has also become part of the initiative to drive adoption of the open technologies, led by Appnovation and supported by our partners, to enable open solutions in the enterprise environment. This initiative is not only supposed to integrate technologies, but also align the organizations behind those technologies with each other and the goals and needs of the enterprise. The base module for cornerstone of this initiative is the the Drupal Alfresco integration module, which is currently available for download on Drupal.org.
Appnovation is an Aquia preferred partner and MuleSoft consulting partner with certified developers on both the Drupal and MuleSoft platforms who posses an extensive amount of expertise and experience. 
Why Drupal? Why MuleSoft?
Why Drupal?
Proven web content management system
Lightweight webserver footprint
Secure, stable, scalable and expandable
Ease of use for non-technical users
Open source and supported by a very active community of users
Near limitless customization possibilities to meet the needs of very small niche sites to very robust enterprise builds  
Why MuleSoft?
#1 integration platform for the cloud, web and enterprise
Ease of creating high-performance, multi-protocol connections involving diverse and varied systems and/or services
Allows for integration with other open source technologies as well as non open source technologies
How MuleSoft and Drupal work together
How MuleSoft and Drupal work together
Mule ESB as the integration platform allows Drupal to act as the front-end for other applications providing a highly flexible and customizable presentation layer
Mule ESB allows quick and easy integrations with other apps allowing for the exchange of data across systems regardless of different technologies that applications use, including JDBC,  JMS, HTTP, Web Services, and many more
Mule ESB provides service creation and hosting, service mediation, message routing and data transformation
Why integrate MuleSoft and Drupal
Combining Mule ESB, a Java-based enterprise service bus (ESB) and the world's top integration platform for the cloud, web and enterprise, with Drupal, the leader in open source web content management, provides companies the ability to easily integrate into enterprise architectures and enhance communication with between other systems and their internal and/or external web presence.
Why integrate MuleSoft and Drupal
The key reason is to allow communication between Drupal into other applications and systems either within an enterprise or across the internet
Easy integration of Drupal into other enterprise systems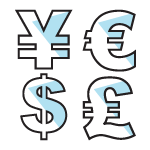 Competitive Rates & Project Quotes
Would you like to learn more about osCaddie, what it can do for your organization and/or how much it would cost? Our osCaddie experts are available to answer your questions.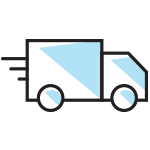 Proven, Rapid & Trusted Delivery
The base osCaddie module is for Drupal MuleSoft integration development version is now available on Drupal.org. If you have Drupal & MuleSoft, why not get them working together?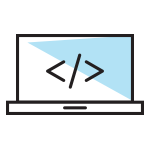 Experienced Integration Experts
Appnovation is the expert at Drupal MuleSoft integrations, and can easily integrate other open technologies into the enterprise environment.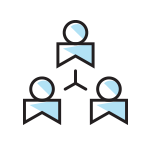 Transparent, Collaborative Communicative
Complete project visibility, working with you to shape the right delivery method and custom solution. Using email, phone, chat, Skype, and Google Hangout for constant communication.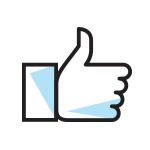 Customer Satisfaction, Our Top Priority
Dedicated account manager, project manager and consistent delivery team provided. We survey all of our clients, the results of which go directly to our CEO.
Why Customers Choose Us for Drupal MuleSoft Integration
Agile development methodology for Drupal MuleSoft integration projects
Collaborative, transparent and communicative client-focused approach
Competitive rates for systems integrators, developers & architects
Cross-functional team of 250+ experts based in North America, Europe & Asia
Experts at integrating open source, commercial & proprietary systems
Fast, professional, cost-effective engagement model for integration services
In-house, front-end specialists: Business Analysts, UX/UI Experts & Designers
Partner Supported, Acquia, Alfresco MuleSoft & Google all on board
Proven track record of successful integration projects
Rigorous quality assurance testing before "Go-Live" events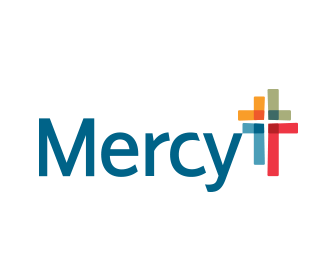 Featured osCaddie Project
Baggot Street Intranet
Mercy Health
In our first instance of osCaddie (formerly Canopy), we helped Mercy Health build a custom document repository for over 38,000 staff. Drupal and Alfresco sync users with a single archive director...
Get In Touch & Get Started Today.
Thinking about integrating MuleSoft and Drupal OR interested in Appnovation's osCaddie? We are the experts at Drupal/MuleSoft, other open technologies and integrating them into the enterprise environment. If you and your organization are looking to get the very most out of their Drupal and MuleSoft instances or are interesting in exploring other open technology integration solutions then contact us today to learn more.