How a Global Pharma Leader Increased the Adoption of Shared Services Organization-Wide
Challenge
Gaining buy-in from all the stakeholders for the adoption of the Shared Service Model, that would ensure branding consistency across global digital properties
Solution
A change communication program tailored to educate and create awareness about the key benefits of the Shared Services model; with the aim of driving awareness and adoption.
Impact
In six months, the adoption rate of the Shared Services model increased from 30% to 70%.
In need of similar solutions?
>>
Challenge
Our client – one of the top 20 pharma brands in the world – and its corporate team had already begun developing a Shared Services Model for the organization's web needs. The goal: to help their regional markets deploy websites at scale while standardizing the web experience and branding, as well as ensuring compliance. However, the success of this initiative depended on gaining buy-in from the markets – who held the decision-marketing power within the organization's structure. A top-down, one-way communication wouldn't be well received; the corporate team needed an approach that would educate, create awareness around its key benefits and increase adoption of the Shared Services Model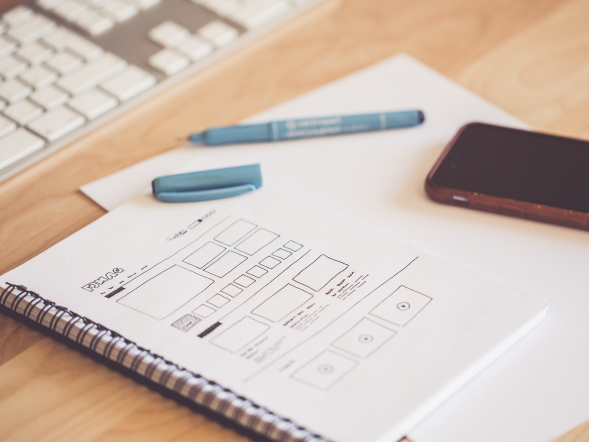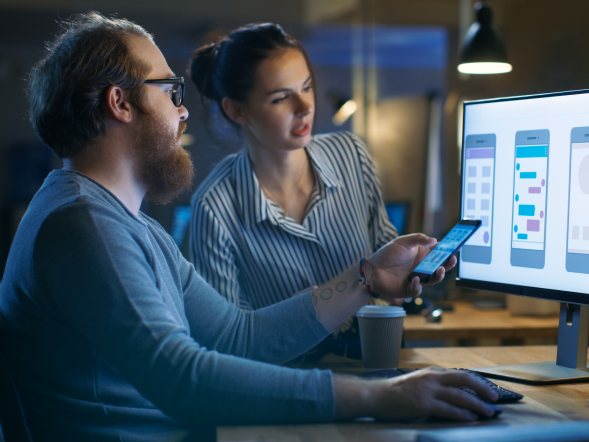 Solution
We partnered with our client to create a change in perception of the Shared Services model, which was key to increasing adoption; but success would require a lasting change in behavior within the organization. Stakeholders in the markets, for years, had grown accustomed to treating every website launch as an exercise that required building from scratch. Adopting the Shared Services model would mean moving away from this mindset to embracing an approach where they could customize existing building blocks to meet their needs. 
To effect this change in behavior, we created a change communication program that focused on the benefits this initiative created for the end-users in the long run: flexibility, speed-to-market and scale. 
We implemented a multi-pronged communication approach so that the markets received tailored, yet consistent messaging via a variety of mediums. In addition to executive communications - both live and via email - all information was also accessible via a self-serve portal, available globally 24x7 for employees to review information and refresh their knowledge.
With the messaging tailored, change champions were nominated and asked to support consistent two-way communication line with the stakeholders in the market. Their role was to focus on educating and creating awareness amongst their peers by sharing and celebrating the milestones of the Shared Services model as it evolved.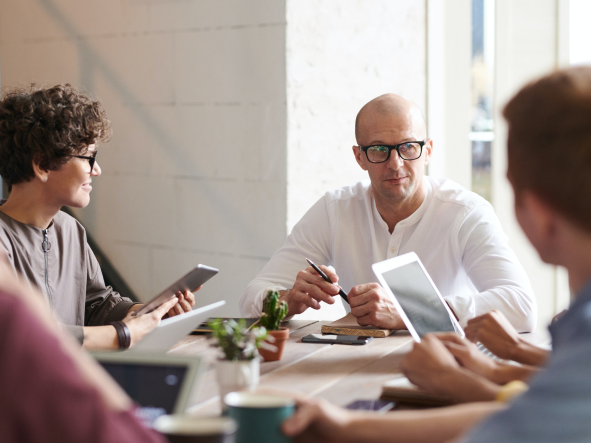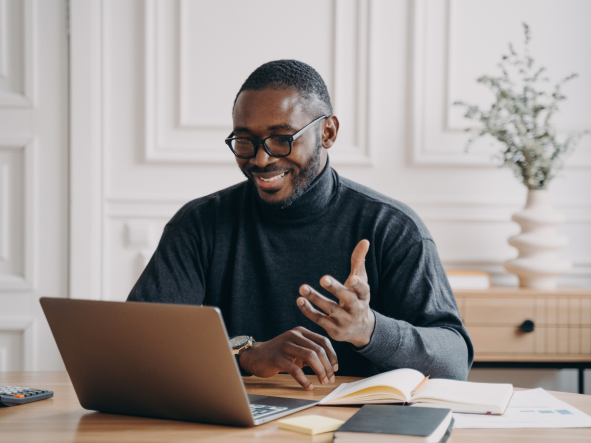 Impact
As a result of simple, humanized and engaging communications, the program successfully introduced the Shares Services model and drove more adoption than the organization had previously achieved. In six months, the adoption rate increased from 30% to 70%.
In need of similar solutions?
>>
Healthcare
Change Management