MongoDB Experts & Developers
MongoDB Implementation
MongoDB Development
MongoDB Consulting
MongoDB Integration
Architecture Strategy & Design
Configuration & Optimization
Data Mining & Aggregation
Drupal Development
Business Analytics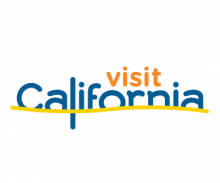 "Appnovation was the right strategic choice for Visit California."
President & CEO of Visit California
Enabling MongoDB to work for your organization's needs is what we do, from strategy and development to integration and optimization, to get the information output you want. 
Appnovation can help with anything companies need related to MongoDB. Everything from the application code, prototype, design, and development, all the way to deployment of the application within your architecture. Specifically our team can help clients with application design, schema design, deployment architecture, enterprise scaling, query optimization, bench-marking and much more. 
In addition to development, Appnovation offers MongoDB consulting and strategy services as well. Not only can we configure the platform the way you want it, but we can also offer strategy and guidance in its optimal use for your situation.
Usefulness & Use Cases of MongoDB
MongoDB is can be very useful in the following situations:
Big Data Analytics
High Traffic Apps
Social Networks
Document Oriented Systems
Graph Storage Scenarios
Good Use Cases for MongoDB
Here are just a few of the many use cases for MongoDB:
| | | | |
| --- | --- | --- | --- |
| Archiving & Events Logging | Business Intelligence (BI) | E-Commerce | Gaming |
| Government | Mobile | Online Marketing & Advertising | Real-time Stats/Analytics |
| Document Management | Content Management | Metadata Storage | Social Networks |
| Online Collaboration | Operational data store of a web site. | Projects using iterative/agile development | High volume problems |
MongoDB is a scalable, agile, reliable, high-performance, open source, document-oriented NoSQL database written in C++. The biggest difference between MongoDB and other relational databases is that instead of storing data in tables and rows, MongoDB stores and manages JSON-like documents with dynamic schemas. The JSON-like rich document structures significantly reduces the impedance mismatch between the way data structures are represented in the database and application's data structures themselves. MongoDB's goal is to make a connection between the speed and scalability of key-value stores and the rich features and functionality of relational databases. MongoDB can handle very large, even massive, data sets and complex events processing due to its ability to scale horizontally through its built-in support for data sharding. This way it can grow together with your data storage needs if a single machine set up will no longer work.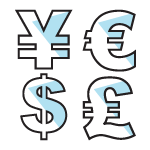 Competitive Rates & Project Quotes
Shopping quotes for your next MongoDB project? Get a quote from us! Offering competitive rates for experienced MongoDB development and consulting professionals.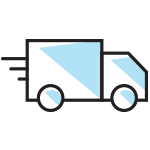 Proven, Rapid & Trusted Delivery
Using agile methodology, always keeping you in the loop. Streamlined delivery, cost effective projects, designed to match your goals, timeline and budget.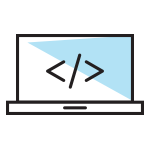 Experienced MongoDB Architects
Our MongoDB experts help businesses strategize, build, implement, integrate and test custom MongoDB solutions. Appnovation is also a certified 10gen Consulting Partner.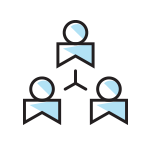 Transparent, Collaborative, Communicative
Complete project visibility and multiple open lines of communication from day one. We are available when you need us and continually updating you on your project's status.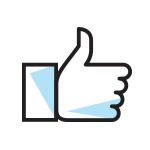 Customer Satisfaction, Our Top Priority
Dedicated account manager, project manager and consistent delivery team provided. We survey all of our clients, the results of which go directly to our CEO.
Why Clients Choose Us For MongoDB Development
Agile project and development methodology
Collaborative, transparent and communicative approach with clients
Competitive rates for MongoDB architects, developers and consultants
Comprehensive quality assurance (QA) testing before new property goes live
Cross-functional team of 250+ experts based in North America, Europe & Asia
Fast, professional, cost-effective engagement model
In-house, front-end experts: Business Analysts, UX/UI Specialists & Designers
MongoDB Inc. (formerly 10gen) Consulting Partner
Proven track record of successful engagement and project delivery
Solid open technology, systems and applications expertise and experience
Get In Touch & Get Started Today. Your Next Project Awaits!
Would you like to create a business intelligence or big data solution using a leading open source technology? Our team has deep expertise in using MongoDB to create custom and innovative solutions. Appnovation's Big Data experts are proficient in helping organizations strategize, build, implement, integrate and test custom Big Data solutions using MongoDB. Get started by contacting us today.