"We're pleased to work with Appnovation..."
SVP Information Technology, Sesame Workshop
Our mobile-first approach is both a core element of our innovative approach, and designed to deliver for our clients.
As the continuing trend in website development, designing websites for smartphones, tablets and mobile devices as a priority over desktop development,  shows no sign of slowing, Appnovation continues to deliver superior mobile first responsive design projects around the globe.
At Appnovation, we believe that creating responsive or adaptive design can be critical for the success of our enterprise. Our  mobile-first approach is both a core element of our innovative approach, and designed to deliver for our clients.
Put simply, when you approach and answer the mobile design questions first, and deliver those digital solutions as a priority, the design process for all other devices becomes much easier to both shape and develop.
As mobile becomes the leading platform for browsing and design, the ever-growing use of smartphones and tablet devices has meant device and size agnostic interfaces need to be more impressive, responsive and creative.
Of course, it would be impractical to build multiple websites, with one to to suit every possible device. This is precisely why mobile first responsive design has emerged as the preferred and primary method for creating one single, flexible website which can deliver an optimal experience thought this huge range of devices.
Appnovation continues to be at the forefront of mobile first design, with a portfolio of clients showing how our innovative and streamlined approach, designed to save you time and money, while our experts deliver the superb mobile  first design projects.
Responsive Web Design Services
Appnovation's responsive design offering enables websites to easily "go mobile", provide a much better user experience and achieve both quickly and at lower cost in terms of development and maintenance.
Through the use of proven methodologies, grounded in responsive web design best practices, our responsive web designers can make your website look, feel and function next to perfect on any device it encounters. Appnovation provides expert responsive web design services for companies looking to take web presence mobile.
Responsive design provides a great user experience for customers and is a great low cost and quicker to market alternative to creating mobile apps.
Though there are many more considerations for our team, here are a few of the critical elements for developing responsive design:
Research, learn how your users interact with your mobile platform
Plan and map out your design before starting development
Pay attention to your navigation. It can be critical to the user experience.
Optimize all images
Employ a mobile first approach
Include keyboard triggers in forms
Make sure that buttons are easily clickable on all size screens
Specializing in responsive web design for Drupal, Laravel and HTML5 websites, Appnovation is able to ensure you, and your users, have the same experience on any browser no matter the platform and keeping its performance, features and usability always at the forefront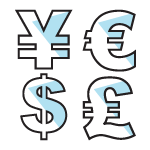 Competitive Rates & Project Quotes
Got a mobile first project? Looking for help? Appnovation quotes aggressively on projects and offers very competitive rates for design and front-end development talent.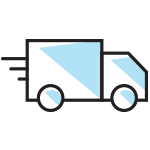 Proven, Rapid & Trusted Delivery
Using agile methodology, always keeping you in the loop. Streamlined delivery, cost effective projects, designed to match your goals, timeline and budget.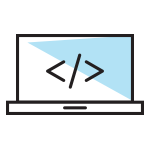 Experienced Responsive Web Designers
Our front-end professionals build innovative solutions, creating seamless experiences for websites so they render correctly no matter the device, platform or browser they are being viewed on.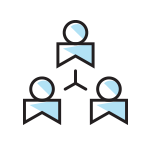 Transparent, Collaborative, Communicative
Complete project visibility from day one, working with you, and for you. Using email, phone, chat, Skype, and Google Hangout for clear, constant communication.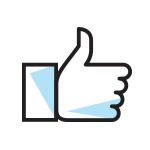 Customer Satisfaction is the Priority
Our clients are happy, thanks to dedicated account and project managers, consistent delivery teams and open communication lines. We know because we ask.
Why Customers Choose Us For Mobile First Responsive Design
Agile mobile app and responsive design project methodology
Award winning mobile application design development solutions
Competitive rates for mobile design and development talent
Cross-functional team of 300+ experts based in North America, South America, Europe & Asia
Cross-platform and HTML5-based mobile app development solutions
Friendly, open, and collaborative way of working with clients
In-house, front-end specialists: Business Analysts, UX/UI Experts & Designers
Proven track record of successful mobile and responsive design project delivery
Rigorous quality assurance (QA) testing before "Go-Live" events
Shorter development times translating to lower costs for customers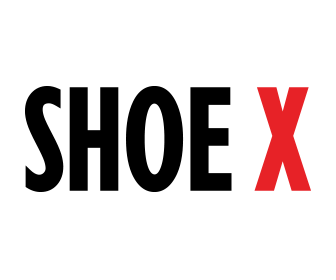 Featured Mobile First Responsive Design Project
E-commerce Marketplace
SHOE X
SHOE X is an award winning Drupal based e-commerce marketplace merging avid shoe collectors, with keen sellers of rare, hard to find sneakers and other urban apparel. Users can sign up for a free acco...
Get In Touch & Get Started Today. We're ready.
It's never been easier and less costly than now to go mobile, and responsive website design or mobile first design now makes that more possible than ever. Just take a look at our client list to see just some of the brand names that we are already working with and that Appnovation now call customers.  
Complete the form, email us at contact@appnovation.com or contact us directly by phone at one of our many global office locations to talk about your next or an upcoming project.  Thinking about redesigning your current website? Make sure you talk to us about our mobile first design offerings.