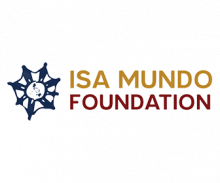 "Appnovation's passion to use their expertise and talented people to create a platform that is modern and user friendly has created an exciting opportunity for our organization to launch something new and innovative."
Our UI design experts lead the way in interface design development, creating websites and applications that are visually appealing, seamless, and intuitive to use, putting users first.
User Interface design is what gives a user the first impression of your site or app. That very initial visual perception can be critical to spark likeability. The more engaged the user becomes, the more important becomes usability. Both these aspects shape the UI design experience and tell the story of your brand and product. We design user experiences that effectively ensure your digital solution becomes a lovable product. Our goal is to make your user's life as simple and pleasant as possible.
Our UI design team specialises in creating beautiful and functional interface designs for various digital solutions. Our extensive experience ranges from corporate and campaign websites to apps to intranets, dashboard visualisations, and complex enterprise solutions. We believe that creativity and visual design is as important as smart information architecture and interaction design that altogether create a smooth and coherent user experience.
Combining user insights, UX best practice, strategic approach to IA and branding we craft simple, effective, intuitive and delightful interface design solutions that fit the product and brand purpose and meet your users' needs.
Appnovation's UI Design Services
Our UI designers team believes that collaboration leads to better results and better solutions.Good UI design starts with a a solid UI knowledge, something our teams have in abundance.Clear and logical designs will help to avoid any adverse impacts and avoid any confusion during implementation.
Our design phase is the first step to achieving a great UI for our clients.
UI design experts lead the way in interface design development, creating websites and applications that are visually appealing, which are easy and intuitive to use. There is a strong collaboration among UX designers, IA specialists, and front-end developers to ensure the solution is functionally, structurally and technically solid.
We are guided by the following principles in developing UI design:
Usability & Reusability
Consistency
Flexibility
Functionality
Individuality
Accessibility
Depending on your needs, we will create interface design that is in line with your corporate visual guidelines and supports UX strategy.
That means we will base the UI design solution on certain design principles that guide all design decisions we make - from the concept to the smallest detail and interaction element.
For example, if the primary purpose of your website is to sell products or services we will prioritise elements that drive conversion. Or if your digital application is about the community building, our focus will be on user engagement and storytelling with the emphasis on content types.While we strive to maximise reusability of components, our UI experts can deliver device-specific design solutions. Our UI designers create bespoke interfaces following the best practices specifically for native apps.
Equally, we deliver interface designs that work across the board - on mobile, desktop, tablet and even custom in-house screens or other devices. In some cases, we will use the adaptive design approach to tailor UI design to the user needs on a specific device and use case scenario.
At Appnovation, we believe that creativity must work in favour of functionality. Therefore we think first about how to make a solution easy and intuitive to use, and only afterwards about the look and feel.
Working in cross-functional teams, where UI designers collaborate closely with front-end developers, ensures we can create inspiring and engaging user interfaces and be sure we can build them technically.
Our UI designers are experts in applying visual design to wireframes, building prototypes to test the UI designs and building delightful interactions to facilitate the branded experiences for your customers.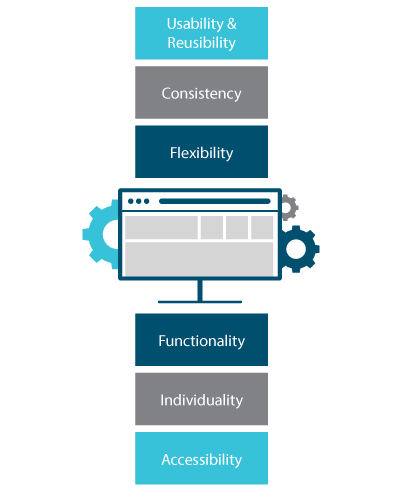 ​
Our user interface design services range from creating a UI design based on your existing brand guidelines to creating a bespoke visual language for your digital applications.
At Appnovation, we always start by understanding what your business goals are and researching your users, their needs and expectations. If our task is to optimise and update your existing application, our focus will be on finding out how your target audience perceive and experience it currently and what would help eliminate frustrations and pain points.
If, however, we are to create a completely new application for a new brand or product, we shift the focus to discover what constitutes your brand and how it can be translated into frictionless, pleasant online experience.
Once we have defined the challenge and the scope, our design team then starts brainstorming about the digital solution to help you and your users. In this ideation process we work out the Information Architecture, wireframes, content strategy, the overall experience strategy.
In parallel, we conceptually define main principles for the interactive experience and key elements that will shape the interface design. Based on these defining principles our UI designers then create the UI framework with graphic elements, fonts, colours, shapes and design page layouts to illustrate how these elements come to life through interactive design.
Throughout this whole process, we make sure your brand visual language is fully integrated and the end product is another extension of your brand experience.
Testing UI design is an integral part of how we work. Therefore we build interactive prototypes that allow for validating creative solutions with your stakeholders and end users. Using iterative design methodology we test and gather feedback to identify strengths and weaknesses and rectify those quickly and efficiently.  
Our Design Philosophy  
Great user interface design rests on solid UX design. Appnovation's talented UI designers work hard to create unique and frictionless visual experiences that elevate the user experience and make your end user happy. It must speak the brand language and help users interact with your product.
While designing the visual experience lets us flex our creative muscles, we make sure it is built on best-in-class user experience. Our philosophy is that the form and function are equally important. We think of the UI design as the other side of the UX coin.
Our UX and UI designers work in one team and deliver world-class design solutions to companies and organisations in various industries, from enterprise level brands to startups.
Poor interaction concept or weak visual design execution can sink a great product or app despite the best underlying business idea or feature set. Therefore we engage our digital strategists, UX experts, brand consultants and front-end developers in ideation and validation of the UI to ensure we consider all perspectives and build the experience that is fluid, intuitive and relevant.
Atomic Design Systems
We strongly believe in the benefits of design system approach - that enable companies and brands create sustainable, flexible and scalable design element libraries that can be reused across applications. This also means that we can help you in long-term by enriching and adapting the design library to fit arising needs.
Appnovation's team of UI designers have delivered projects using Pattern Lab, and are proponents and champions of component-driven design.
For the 10 years since Appnovation was formed, our  UI & UX designers have consistently delivered top-class results for clients, across desktop, browser & mobile design, utilizing the latest design trends for enterprises ranging from start-ups, to some of the world's most recognizable brands.  
UI Design Deliverables
Sketches - Sketching is a quick way of visualizing an idea (e.g. new interface design) by using paper and pen. Sketches are useful to validate product concepts and design approaches both with team members and users.
 
User flows - A visual representation of the user's actions to complete tasks within the product. For example, how a user completes a registration and account creation on your site or makes a purchase. Visualized user flow makes it easier to identify which steps should be improved or redesigned.
Digital Brand Assets - Prototypes
A prototype is a simulation or sample version of a final product, which is used for testing prior to launch. The goal of a prototype is to test products (or product ideas) before spending lots of time and money into the final product.
We work with low and high fidelity prototypes, depending on what we need to test and in which project stage we are in.
Digital style guides - Pattern library
Appnovation has designed superior, user-focused front-end experience for countless applications and services, incorporating an array of platforms and specialized devices for brands around the world.
Thanks to our vast project experience, our teams have the ability to deliver a top-class user interface, regardless of the point we are asked to provide a digital solution. From interaction wireframes to developing a bespoke visual design (with or over existing architecture), be it for mobile, desktop or other digital platforms.
With Appnovation, it's all about open digital delivered.
User Interface Design
At Appnovation, we believe that designing rich, rewarding visual experiences, ones that both inspired and satisfy the end-user, while promoting the value of your products, services or applications, should always mean delivering for the needs of our clients, and their consumers.   
Thanks to our experience in developing hundreds of front-end designs, from mobile apps to data-intensive enterprise systems, Appnovation stays ahead of our industry competition, which means the best user interface design results for our clients.  Whatever your user interface design needs, whatever your industry, Appnovation will stay true to our motto, open digital delivered.
User Interaction Design - Design with your end user in mind
Our task is to come up with the right content and the way it's presented. By creating the right visual look & feel, intuitive navigation and effortless user experience we bring the digital concept to life. The aim is to seduce your target audience and make them want to come back for more.
Usability and creativity are two sides of the UX equation. We have mastered to balance both of them.
Visual Prototyping, Accelerating Possibilities
Appnovation's top-class, detailed wireframes & visual prototypes form the groundwork for our understanding of the final product. As we research and deliver concepts, emerge, we ensure that all invested parties are furnished with a concise reference aid, all the way from conceptualization, to development, through to completion.
Thanks to our methodical and time-sensitive approach, our teams are able to provide an accelerated development cycle, saving your company time and money, without ever compromising the quality of the final product.
UI Design: Engaging Your Users
Creative and Considered
Delivering content quickly and effectively is the hallmark, as well as the requirement of a successful website design.
Our team of inter and cross-disciplinary experts and designers are all about collaborating with clients, understanding their digital needs, and delivering both a stunning visual development project with an interaction design to compliment it.
From well researched and thought-out wireframes & prototypes, to the final delivery, our team is dedicated to be creative and considered, innovative and inspired.
With today's uses demanding more and more from their online experiences, the ability to deliver equally seamless experiences across desktop, mobile, and all platforms, is no longer a luxury, it's a necessity.  
Appnovation's portfolio of projects and team of experts ensures that our results are as innovative as they are trusted.
Brand Identity Design Solutions - Delivering Vision with Value
Your company's brand identity matters to you, and it matters to us. Our design are equipped to either maintain your existing brand identity, or reimagine it, delivering both vision and value, without compromising your core company values.
Collaboration is one of our core approaches, so our team will work you, to develop and design a brand that suitably represents your company, services, and products, while promoting your overall brand identity.
Custom UI Kit Design - Client Empowerment through Creative Design
When it comes to creative design, Appnovation is committed to collaboration leading to client empowerment. Our customised UI kit designs represent a comprehensive library, containing the required interface elements for your project.
This includes  control states, icons, modals, standard navigational elements and label font specifications, designed to cover your required gamut of control types, allowing for future scalability.
With Appnovation's custom UI kit designs, we can help our clients build out existing or future application screens, all using the supplied UI elements, which saves time and money, and never loses sight of scalability considerations.
Icon Design Services - Small icons, big ideas
Icons may be small, but that doesn't mean that they can't have a big impact. When consumers see a logo, an icon, a visual representation of your brand, that first impression counts, as it speaks to who you are, what you offer, and how trusted your brand identity is. All through an icon or logo.
Contact Appnovation for for top-class icon consultations, design & development.
Appnovation - Expert UX and UI design company
At Appnovation, our UX and UI experts are dedicated to the development and delivery of beautiful, highly functional B2B applications, with usability a key focus.  while improving their usability. The end user is the ultimate concern for both our clients as well as our team.
Finding digital solutions for every expected user scenario, and ensuring that all user interfaces are as clean and intuitive as they are easy and consistent. Your UX and UI requirements form the foundation of our goals, and our innovation will help you achieve those.
Appnovations applications are always…
Useful, task focused, efficient
Usable, intuitive, accomplished
Client empowering, smart, user friendly
Cost effective, streamlined, highly functional
UI focused, target driven, interactive
Keeping our focus on factors such as aesthetics, simplicity, design, elegance and usability, keeps Appnovation focused for our clients, and highly successful around the globe.
Whether it's your main website, or your app, interaction with the user interface design should always be seamless, fluid and intuitive, while the navigational elements and calls-for-action should always make immediate sense.
Additionally, branding should be clear and consistent, strengthening your brand identity and ensuring that users know who you are, and how they can achieve what they need to do on your platforms.
Appnovation's UX/UI focus points
Information Architecture - One of our core strengths is our content strategy acumen. We ensure that your information architecture allows your content to be displayed in a cohesive, structure manner, without room for navigational confusion for the user. Appnovation is clear in our mission to deliver intuitive information architecture, without ever compromising your brand message.
 
Brand Interaction - When a consumer or potential customer interacts with your brand, your products, your services, your overall user interface, it is important that they not only get to know your brand, but also that they interact in a way that allow them to truly engage with the experience. It's all about the user experience, the opportunity to shape their opinion of not just your brand, but their relationship with it.
Appnovation's UX/UI experts can help deliver a brand interaction user experience that focuses on every element your interaction with your customers, from your website to your email campaigns,your (all important) landing page to your integrated media features, all of which we will design and develop to meet the needs of your audience in a compelling manner.
Usability Testing
As with our own website, we are focused on how real people use your digital media, and how your interface works for all users. As one of the most powerful components of any digital arsenal, your user interface can make or break your customer experience and, ultimately, the success of our online business.
Appnovation's thorough approach to usability testing ensures that we:
Define goals for the usability testing, determine what stakeholders want to learn
Determine the format and setting of the testing
Determine the number of users
Research and recruit the right user testing participants
Write tasks that match the goals of the testing process
Decide on and define usability test metrics
Write a final test plan
UX and UI -  Distinctive and Different
It's easy to confuse the terms User Experience (UX) and User Interface (UI). Essentially, the user interface is the series of screens, images, pages, and visual elements that you use to interact with a device, where the user experience refers to a person's emotions and attitudes about using a particular product, system or service, and how they navigate and enjoy that process.
Both are crucial elements in delivering your online products and services to your users, and they work closely together to create success. That said, their roles are quite different, referring and relating to different parts of the process. UX Design is a more analytical and technical field, whereas UI Design is closer to what many consider graphic design.
Thought not an exhaustive list, a UX Designer's responsibilities include:
Strategy and Content
Delivery of a competitor analysis
Research and delivery of a customer analysis
Creation of product structure/strategy
Outlining content development strategy
Wireframing and Prototyping
Create Wireframing
Deliver Prototyping
Define and outline testing/iterations
Create full development plan
Execution and Analytics
Ensure coordination with UI Designer(s)
Introduce coordination with Developer(s)
Guarantee and define goals and integration
Complete analysis and iteration
Again, though there are other considerations, a UI designer has the following project responsibilities:
Look and Feel
Complete customer analysis
Design research
Branding and graphics development
User guides and storylines
Responsiveness and Interactivity
UI prototyping
Interactivity and animation
Adaptation to multiple devices and device screen sizes
Ensuring collaboration and Implementation with developer(s)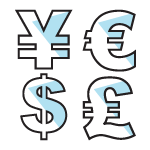 Competitive Rates & Project Quotes
Shopping quotes for your next UI design services project? Get a quote from us! Offering competitive rates for experienced, expert user interface designers.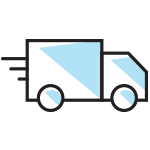 Proven, Rapid & Trusted Delivery
Using agile methodology, always keeping you in the loop. Streamlined delivery, cost effective projects, designed to match your goals, timeline and budget.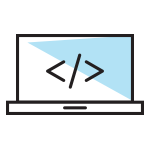 Our UI design experts offer a full suite of user interface design services delivering creative, beautiful and functional interface designs for various digital solutions.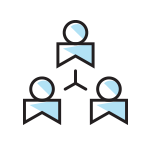 Transparent, Collaborative, Communicative
Complete project visibility from day one, working with you, and for you. Using email, phone, chat, Skype, and Google Hangout for clear, constant communication.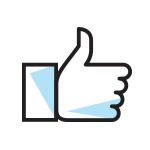 Customer Satisfaction is the Priority
Our clients are happy, thanks to dedicated account and project managers, consistent delivery teams and open communication lines. We know because we ask.
Why Customers Choose Us For UI and Interaction Design
Atomic design and style guide to build out standards compliant accessible UI
Assist with defining your users, create user personas or customer journey maps
Award winning design and development solutions
Collaborative and communicative approach for client engagements
Cross-functional team of 300+ experts based in North America, South America, Europe & Asia
Functional design with clean and convenient interfaces to deliver the best user experience
Inspired by strategy, insight, and data, Your user experience partner form idea to implementation
Proven and reliable design project delivery
Rigorous testing and validation of ideas throughout the design and development process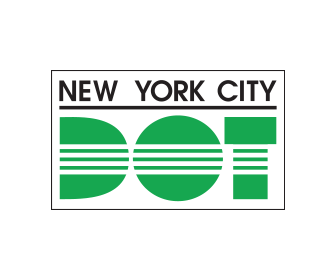 Responsive Designed Drupal Site
New York Department of Transportation
Appnovation worked with the New York City - Department of Transportation to deliver a fully responsive, retina display compatible proof-of-concept built on the Drupal platform. The design concept was ...
Get In Touch & Get Started Today. We're ready.
As a leading digital solutions company providing experienced UI/UX design to some of the biggest brands on the planet, Appnovation's portfolio and client list speak for themselves. Our UI design team specializes in creating beautiful and functional user interface designs meant to both engage and be enjoyed.
Complete the form, email us at contact@appnovation.com or contact us directly by phone at one of our many global office locations to talk about your next or an upcoming project.  Our digital strategy expertise is unrivaled in the market and our UI/UX design professionals have been known to help with creating and building of truly innovative and integrated, immersive experiences.