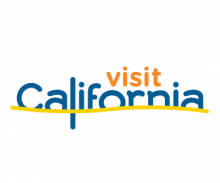 "Appnovation was the right strategic choice for Visit California."
President & CEO of Visit California
Appnovation's teams use conceptual wireframing to present a high-level concept of Information Architecture and interaction design. From concept to delivery, we have the expertise, the team, the results. 
Prototyping is a powerful technique in digital application design, for both customers and development teams. Prototypings are visual representations of the page structure and layout, illustrating structural arrangement of different components on the page and the relationships between those components.
At Appnovation, our team creates wireframes & prototypes using tools and techniques allowing for quick iteration cycles. It means we create and test wireframes fast to validate the direction before we work out all details which takes time and effort. Our preferred way of doing this is through collaboration with end users and our customers.  
Related wireframing activities include:
User story mapping 
User flows
Iterative testing

Conceptual (low fidelity) wireframing
High fidelity wireframing
Appnovation's Wireframe Services
Appnovation's teams use conceptual wireframing to present a high-level concept of Information Architecture and interaction design. Once the general structure and user flows are determined, we create detailed wireframes on a granular level to work out all elements of all components, their order and possible variations in line with user needs and flows.
Often Prototyping is the most intense hands-on work period in the entire Experience Design phase. During the ideation phase our team of UX/UI designers, strategists and information architects will create an elaborate wireframes system that illustrates layout of key pages for the final delivered solution, with features and description of their behaviour and underlying functionalities.
Wireframing Purpose
Wireframes are like an architectural plan for a house. They are a visual depiction of pages and page sections that help us imagine how users will use and interact with your product.
Just like the architectural plan shows the layout of the house and the flow of movement through it. Wireframes visually show how different elements form key pages: copy areas, images, menus, videos, forms, Call-To-Actions (CTAs), and more.
For developers, wireframes serve as a blueprint of how the product should be built to ensure content is in the right place and behaves as it should.
At Appnovation, wireframe design is one the most critical deliverables by which we make sure that the entire project team is aligned and shares the project vision. It provides clarity of what needs to be built and how. During wireframing our designers consult development team to ensure technical feasibility and determine the most effective technical solution.
Process - how we do it
Our approach to wireframe design is two-tiered. With empathy and deep understanding of user behaviour we define the big idea and design conceptual wireframes. This first step is high level wireframing - defining conceptual structure for the site including navigation, user flows and information architecture without going into details and functional description of each component.
Customers experiences are then further crafted through storyboards, content modelling and user interface design. After testing and validating conceptual wireframes we create detailed wireframes depicting website mockup with annotations that later constitute briefing for the development team.
We do this in two phases to ensure time and resources are spent efficiently and that the envisioned product addresses needs and requirements of users and business.
Prior to conceptual wireframe design, we learn about your audience and create personas to get an thorough understanding for whom we're designing. Then our UX designers and architects conduct a user story mapping workshop together with our customers. During the workshop we brainstorm about user activities and related tasks they would need to perform.
By doing that, we collect ideas about features and functionalities to support those activities and tasks. At the same time, we identify core content types that will form the body of the product. The outcome of the user story mapping workshop is a backbone of activities and list of tasks that we can translate into the basic building blocks and components of the product.
Depending on your audience, we determine viewports for which wireframe designs are required: mobile, desktop and/or tablet. In the detailed wireframing stage our UX designers create wireframes including fine details that visualise the breakdown of each component, placement and how they interconnect and relate to each other. We deliver wireframes in a format that works for our clients.
Because wireframes are easy to revise, we encourage our clients to participate in the process by commenting and providing feedback on regular basis.
We annotate wireframes to include the functional breakdown describing features and components, input data types, and relational data models.
Collaboration and participatory design
At Appnovation, our UX designers engage information architects and UI designers in the process early on. First, we want to make sure your specific and defined marketing and content needs are addressed. Second, in the wireframing phase we typically determine core interaction design principles and ideate about interface design that tells your brand story and communicates your brand experience. Third, we ensure the final end result is in line with your brand and is an organic extension of it.
We believe in a highly collaborative way of working together with our clients and in the practice of rapid prototyping. That means we generate as many ideas as quick as possible to define the components and their order on different devices.
By iterating and improving on these ideas we design your application in a way that enables, guides and supports your users in achieving their tasks effortlessly and quickly.

​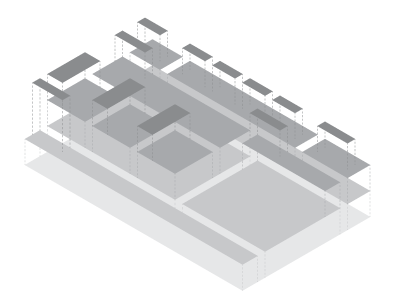 ​
Wireframing tools and methods
In the wireframe design process we use different tools and methods to document ideas and possible solutions and to test them.
Based on the iterative design approach we use tools that allow for maximum collaboration, quick feedback loops and design changes.
Whether it's using basic post-it notes to kick off ideation and collect different perspectives or wireframing software for detailed wireframing, our UX designers will communicate and engage you in the process and share the work in progress.
For more efficient workflow our team follows atomic design principles. In the wireframing stage it means we create an interface design system that is modular, reusable and scalable. Our UX designers create a pattern library that we use in building features, components and create page layouts. This library can be easily modified, thus updating automatically all relevant design elements.
Using tools such as Figma, Sketch, Realtimeboard, and Justinmind enable us to communicate directly with our customers to get their input and feedback. Designs created in these tools are easily exported into prototypes for usability testing.
Our wireframing services intend to give a clear overview in the right format of:
Structure: How the solution will be structured in terms of content and flow
Aesthetics: How it will look
Functionality: How it will function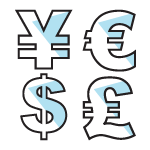 Competitive Rates & Project Quotes
Shopping quotes for your next wireframing project? Get a quote from us! Offering competitive rates for experienced, expert wireframe designers.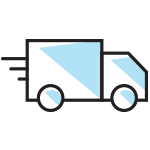 Proven, Rapid & Trusted Delivery
Using agile methodology, always keeping you in the loop. Streamlined delivery, cost effective projects, designed to match your goals, timeline and budget.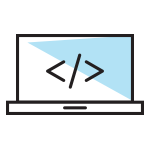 Expert Wireframe Designers
Our wireframe design experts can help organizations with creating mockups for the web, mobile apps, user experience (UX), user interface (UI), digital experiences and more.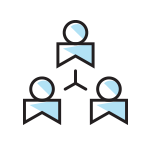 Transparent, Collaborative, Communicative
Complete project visibility from day one, working with you, and for you. Using email, phone, chat, Skype, and Google Hangout for clear, constant communication.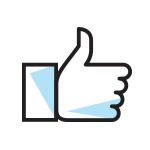 Customer Satisfaction is the Priority
Our clients are happy, thanks to dedicated account and project managers, consistent delivery teams and open communication lines. We know because we ask.
Why Customers Choose Us For Wireframe Design Services
Able to define your users and create user personas or customer journey maps
Agile methodology employed on consulting, design and development projects
Atomic design and style guide to build out standards compliant accessible UI
Collaborative and communicative approach model for client engagements
Competitive rates for top wireframing and design talent
Cross-functional team of 300+ experts based in North & South America, Europe & Asia
Information architects to organize and structure your product
Inspired by strategy, insight, and data, Your user experience partner form idea to implementation
Rigorous testing and validation of ideas throughout the design and development process
Proven and reliable track record of successful project delivery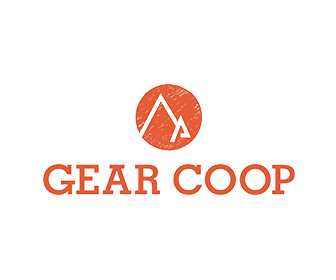 Featured UX design Project
eCommerce Development and Maintenance
Gear Coop
Gear Coop is a company all about what the outdoors has, for those who want adventure and exploration. Offering the best gear selection, backed by a staff that actively pushes the limits of our outdoor...
Get In Touch & Get Started Today. We're ready.
Shopping quotes for a wireframe design project?  Looking for help creating mockups for the web, mobile apps, user experience (UX), user interface (UI), digital experiences and more? Make sure you talk to us! We're known for our aggressive project quotes and competitive rates for wireframe design expertise. As a leading digital strategy solutions provider and development company having some of the most talented wireframing experts on staff, Appnovation is ready to tackle your next project helping your organization navigate the digital landscape.
Complete the form, email us at contact@appnovation.com or contact us directly by phone at one of our many global office locations to talk about your next or an upcoming project. Still need convincing? Take a look at our client list to see just some of the brand names that are working with Appnovation and that we call customers.