Introducing UX Thought Leadership for Life Sciences, Pharma & Healthcare
At Appnovation, we're passionate about how technology can drive innovation and growth in many different industries. This includes building the digital landscape in life sciences and big pharma. Our passion for digital strategy and the user experience (UX) has led to partnerships with some of the world's leading life sciences brands. As full service digital consultants, we see many different perspectives on the challenges faced by the life sciences industry. Yet we don't just observe from the outside. We have been involved at the ground level to gain pharma wisdom and leverage technology in unique ways to solve specific complex business challenges. We are committed to sharing the insights we've gathered with those who share our vision of inspiring possibilities in life sciences, particularly around building a better customer experience and using data, analytics & insight to make better business decisions.
As a proactive partner with many big players in the life sciences & pharma community, Appnovation's expertise with digital transformation has helped clients not only save and improve the lives of patients but also interact more smoothly and seamlessly with each and every stakeholder. Recently, we have noticed compelling changes in healthcare — particularly around how and why businesses are embracing new digital solutions. 
Given the complexity of this market and the digital trends we see in this space, we're excited to offer you some new thought leadership specifically tailored to this market. In the coming weeks and months, we encourage you to stay tuned for three pieces of insightful research that take a closer look at these three aspects of the digital experience within life sciences: 
1. Exploring the Changing Patient-Healthcare Professional Relationship
2. The Marketing World of Pharmaceuticals 
3. Making Better Health Decisions Using Data
An Overview of the Life Sciences Industry
Life science as an industry is vast — encompassing everything from big pharma companies to pharmaceutical manufacturers, to healthcare technology. At the core of it all is the underlying mission to improve human life. Naturally, such a critical mission brings an opportunity for immense growth. In fact, according to Deloitte's 2019 Global Life Sciences Report, global healthcare is projected to reach $10 trillion by 2022. The pharma category alone is expected to reach $1.2 trillion by 2024. 
Biggest Pain Points in Healthcare
Generally, with increasing growth comes increasing accountability. That's why it is so important to study the healthcare field with an eye on the most pressing issues it faces, both now and in the future. Industry professionals have identified some key issues and common points of inefficiency in life sciences organizations. These challenges have impacted widespread industry adoption of new technologies and innovations, to some extent. Here are a few interesting observations from the Healthcare Executive Group: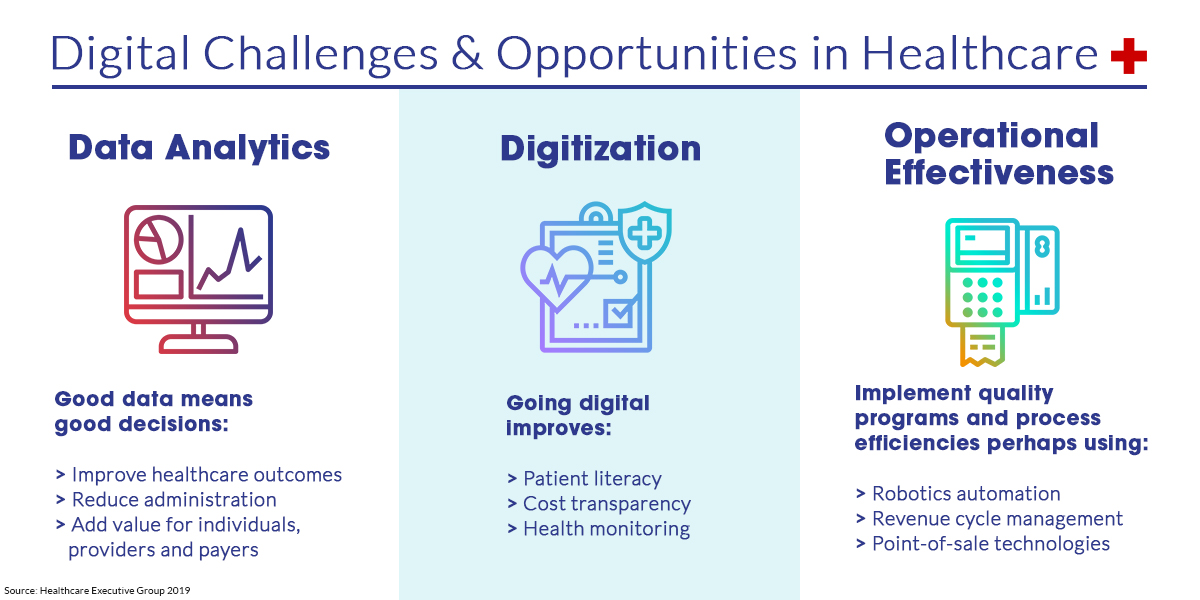 UX in Healthcare 
Why the Focus on User Experience (UX)? 
User experience design is at the core of attracting and keeping clients. A whopping 94% of first impressions are design and usability related. Keeping UX in mind is the key to not only creating outstanding products and services but also fostering strong and lasting stakeholder relationships. The following statistics drive home the necessity of investing in UX:
When you focus on UX, every dollar you invest brings a $100 in return. With this record of excellence, it's easy to see why multiple industries are moving towards digital solutions with a focus on UX. But just how widespread is UX in life sciences?  How and why is UX being used today? And how is UX expected to transform the sector?
Patient Experience Drives ROI
With healthcare being slowly but surely digitized over time, UX is the key driver of return on digital investment. Using innovative tools in research, design and technologies modernizes and improves how users access and interact with a brand.  This then fuels customer satisfaction, operational effectiveness, business growth and profitability.
Nowadays, patients want more control over their own health monitoring and health care. And they want it to be easy and straightforward. According to Accenture, most millennial patients (who will soon wield the greatest influence and buying power) are "dissatisfied" or "very dissatisfied" with traditional health care. They seek alternative providers who are ahead of the curve in digital/virtual health care. Increasingly, industry players are turning to UX to ensure the needs and options of their patients and clients are met during all interactions and at every stage of their relationship with the brand.
In the journey to digitizing the life sciences and healthcare world, UX is the bond that helps bridge the gap between patients, caregivers, healthcare professionals and providers. And bridging this gap can help deliver a consistent, authentic and delightful customer experience. UX designers are trained to put the priorities of end-users first in everything they do. By understanding the available data and using it strategically, UX designers teach organizations how to take a more customer-centric (or patient-centric) approach to their business. This covers everything from product and service development, to customer relationship management, to healthcare marketing. Truly understanding an end-user's expectations is integral to creating better, more satisfying solutions that keep clients coming back for more.
Moving Forward
The life sciences sector has traditionally been slow to implement digital strategy. Yet, in their effort to adjust to the new world order, these businesses have become some of digital's biggest believers.
Stay tuned for our series of thought leadership research over the coming weeks and months. These papers will delve more deeply into the changing patient-healthcare relationship, the evolving world of data-driven marketing in life science and using data to make better health decisions. Our goal is to help you simplify the complex, embrace innovation and put the evolving world of healthcare technology to work for you and your business.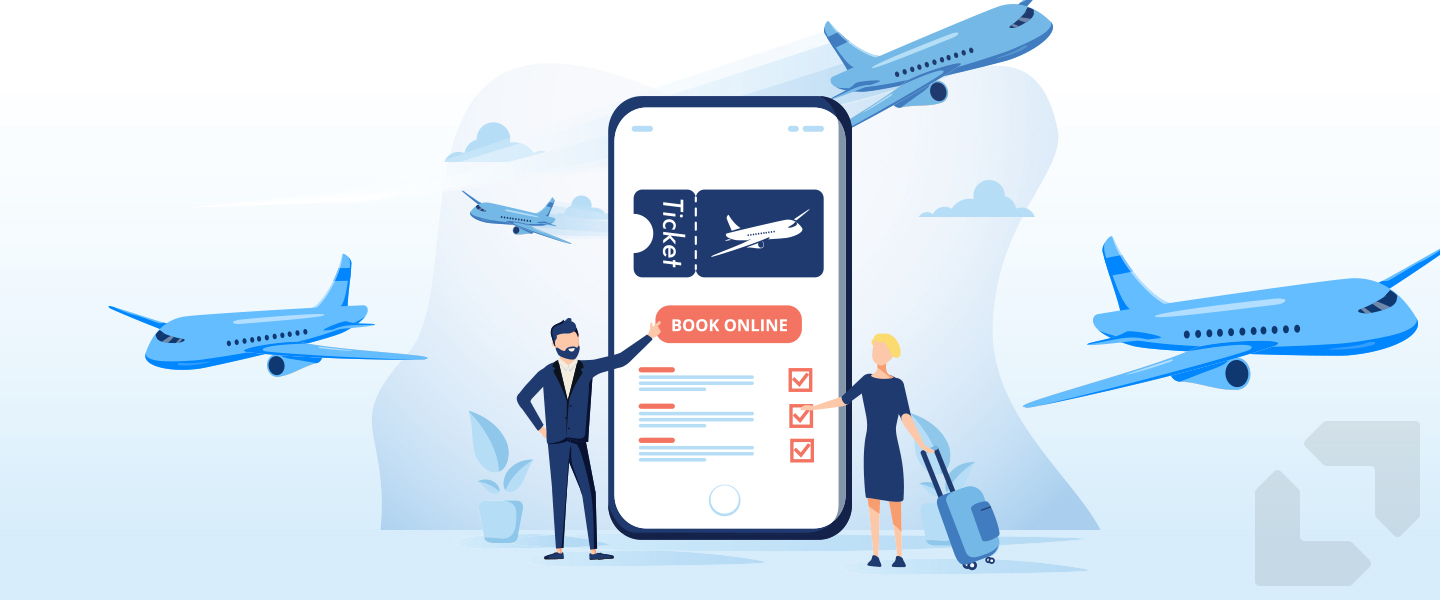 Creative & Experience Design
How Tech-Empowered DMOs Can Increase Online Economies