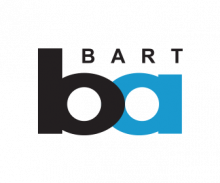 "We were absolutely thrilled with Appnovation's successful project delivery and strongly recommend Appnovation..."
BART, Web Service Manager - Office of the CIO
Appnovation's strategy and UX team create solutions that are both intuitive to use, and tailored to match our clients' specific user tasks and business goals.
Delivering a complete digital experience is like glue binding together all touch points, connecting devices, and creating omni-channel experiences. Using best practices and  techniques, with a thorough understanding of all the latest technology tools, Appnovation's strategy and UX team can create solutions that are both intuitive to use, and tailored to match our clients' specific user tasks and business goals.
We always ensure that the end user is at the heart of our design considerations, offering  a range of design services from UX research to interaction design, as well as full usability audits. Our UX design approach is rooted in collaborative and iterative design, and our participatory mindset, coupled with our open communication approach is how we always work. We believe that the key to success rests upon data-driven user insights, clearly defined goals, and solid validation.
Our experts design and create digital experiences that are purposeful and enjoyable for end-users, as well as for our clients.Your users are our first priority, and our minimum goal is a client's maximum satisfaction. At Appnovation, we focus on what's really important for you, and will we make sure that all requested and required features are discussed and delivered.
UX Experience Design Solutions
We recognise how important it is for our clients to understand and know as much as possible about their customers. Our job is to first research, and secondly channel that knowledge, along with our digital expertise,  to create superior and memorable online experiences.
Appnovation's UX designers will consult, collaborate and then create digital solutions that meet your specific and stated business needs, and deliver what you want for your customers.
To deliver high quality delivery, we ensure that we work, and are governed by the following principles, all of which are part of Appnovation's core delivery values...
Iterative design process
We believe that exercise leads to (close) perfection. That's why we review, elaborate and fine-tune
Investigative approach and curiosity
We don't pretend to know your job better than you do. That's why we ask relevant questions and test assumption. 
Modular, flexible project plans
We know the value of time and money. That's why we seek the most efficient way
Thorough validation and feedback
We don't rely on gut feeling. That's why we  always strive to conduct user testing to validate our designs
Collaboration and Partnership
We believe that the best work stems from mutual trust and teamwork. That's why we want to be your partner, not supplier.
Using the most accepted and acknowledged industry techniques, and with a thorough understanding of the latest tech tools, Appnovation is able to design solutions that are both intuitive to use, as well as tailored to match the specific tasks that users are trying to complete.
Our UX design process consists of five phases:
Define - Clearly defined scope of work, including acceptance criteria and KPIs to measure the success of projects
Gather - Getting to understanding your business and users, to uncover insights
Ideate - Exploring our research to understand and prioritize a strategic plan, to define, direct, and impact your objectives
Create - Implementing the plan through digital, design, and development solutions
Validate - Gathering user feedback to test the effectiveness of the solutions
Defining Scope and Success Criteria
We start every project with a set of workshops, developed and designed to familiarise us with your business and your industry, meet stakeholders, and understand your overall digital needs.. Appnovation's experts, in close collaboration with your team, will define how success should be measured, and what critical criteria should guide our design thinking.
By breaking down the needs of each relevant stakeholder in your company, we can ensure that everyone that needs to be involved in the project remains engaged with the process, ensuring that the end solution meets all defined business objectives.
It's important to us to get to know our customer, in depth, enabling us to tailor-make project plans to fit customer needs, and have a clear definition of the scope. We don't impose unnecessary activities and deliverables, preferring to consult you, which allows us to do what will add the most value to the final outcome.
Our discovery phase allows our team of strategists, researchers, designers and analysts, to engage with project stakeholders, define business requirements, set expectations and delivery timelines.
Our ultimate goals is always to align stakeholders, to create a shared understanding of any problems the project may encounter, how they will be resolved,  and how success will be measured (KPIs).
UX Research and Data Gathering
In order to deliver your digital solution, we first need to understand who we're designing for...and want the goals are. Through research, and  a deep understanding of both user and business needs, we look for insights that help us identify what to focus on.
Using a tried and tested, pragmatic approach, Appnovation's experts will assess how and where existing data, tools, practices and assets can help us in ongoing development and design.
From our UX research and insight generation arsenal we use:  
Competitive and comparative analysis
Analytics review
Ecosystem mapping
Heuristic evaluation
User interviews and surveys
Persona development
Experience mapping
Service design blueprints
Our team uses personas and user journeys to map out and test the information architecture, all prior to code development, to test and refine the experience in the most efficient way. We are always committed to choosing research techniques that meet the project needs and are cost-effective, so a win-win for our clients.
Using our time and resources wisely, our gathering phase will generate relevant insights, and discover knowledge gaps that will inform and underpin design decisions, all of which are backed by real data, rather than personal preferences and assumptions.
Appnovation is a company that is aware of the competitive, ever-evolving digital landscape, which is why we take the time to assess your industry competition, where you are in the current climate, and where you want to be in the marketplace.
The insights taken from discovery and research drive Appnovation's digital strategy delivery.
In our project discovery phase, we collect and collate information, before our UX specialists get to work on:
User stories
User flow charts, diagrams
Wireframes
Content strategy
Information architecture
Brand and design system development
Design technology consulting
We believe that continuous stakeholder engagement facilitates collaboration, builds trust and, ultimately,  leads to better results. 
Our team engages with the customer, enabling them to come up with various bespoke solutions. Using techniques such as card sorting and tree testing, our information architects and designers gather input, before testing how real users respond to information hierarchy, labels and findability.
User story mapping workshops and creations of user flows for various scenarios reveal the full spectrum of features and functionalities and highlight technical needs. With possible features and user tasks in mind, we create sitemaps to illustrate a high-level IA and navigation structure for the new or redesigned application.
Along with the content modelling, we develop wireframes to visualise the overall structural architecture of the site, describing what content types are used on the site, and how content is organised and linked. Using wireframes, we illustrate high-level interaction design features.
Combining user insights, UX best practice, strategic approach to IA and branding we craft simple, intuitive and delightful interface design solutions that fit the brand's purpose and needs of users.
This is the phase where UX deliverables come to life through colour, typography, graphic design and imagery. Whether the UI design is derived from the existing brand guidelines or our talented designers need to establish the brand visual identity from scratch, we are skilled in creating visual interfaces that enhance user experience and convey what the brand stands for.
Our expertise covers corporate and campaign websites, native apps, intranets and complex enterprise solutions.
Appnovation uses atomic design to create tools based on modular components, leveraging a clear information hierarchy, and embracing a natural design approach. By building this modular, componentized structure, we reinforce information pathways and create predictive solutions that audiences find simple to engage with.
Through simple application of beautiful design, we create tools that are human in approach and powerful in application.
Team of designers work together to craft your branded online experience. As part of design phase we deliver:
User interface design
Atomic Design
Application design
Mood-boarding
Low / High Fidelity Prototyping
Illustrations, icons, and infographics
Living style guides (HTML / CSS)
Front-end engineering.
UX Testing and Validation
Testing our work is one of the most important components of  measuring our success which is, ultimately, your success. Qualitative and quantitative testing leads to validation of our solutions, or insights to drive further iteration and improvement.
Depending on the timeline and budgets in play, Appnovation always recommends multiple stages of testable solutions, serving to prove key interactions, while allowing necessary adjustments based on the experience detailed in the resulting feedback.
Usability testing is an integral part of our UX design process. The sooner in the process we start testing, the more effectively design process will flow. Depending on the project needs, timelines, and resources, we use different methods to validate our work and gather invaluable user feedback.
From remote to moderated on-site testing in one-on-one sessions, Appnovation UX designers develop user testing scenarios, help with test participants recruitment, conduct testing and translate feedback into actionable iterations.
Whether complying with the highest level of accessibility standards,  or validating different options using A/B testing, our UX experts will ensure that your desired and delivered outcome adheres to KPIs set upfront, while also meeting the needs of users and business.
We offer the following methods for usability testing:
Prototype user testing
On-site / In-person testing
Remote user testing
User surveys
User interviews
A / B testing
Analytics review / User mapping
KPI measurement
Accessibility compliance
Execution throughout the build process
Our cross-functional team works together to ensure the vision and design of your new application is translated into an effective, streamlined, and fully-functioning digital application - whether that is a website, app, intranet or other digital platform.
At Appnovation, our proven and ever-evolving technology expertise and experience enables us to deliver projects in multiple programming languages, and using various CMS frameworks. Our UX deliverables and delivery process is technology-agnostic.
Working together, we work towards finding the most appropriate and workable solution to any technical restraint, allowing our team to ensure there are no surprises in the development phase.
Our front-end development team works collaboratively with the UX / UI designers, to deliver high-quality code, with functionality, look and feel and interactions that ultimately satisfy the end user.
We specialise in:
HTML
CSS
Java Script
React js ​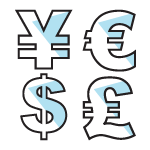 Competitive Rates & Project Quotes
Shopping quotes for your next UX design project? Get a quote from us! Offering competitive rates for experienced, expert User Experience professionals.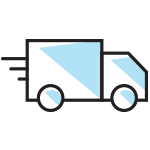 Proven, Rapid & Trusted Delivery
Using agile methodology, always keeping you in the loop. Streamlined delivery, cost effective projects, designed to match your goals, timeline and budget.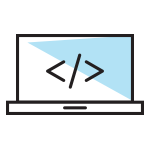 Appnovation's UX design experts can work with you to transform your strategic digital capabilities and build customer experiences that are simpler and clearer, increasing your growth potential.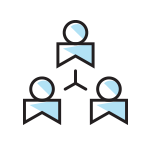 Transparent, Collaborative, Communicative
Complete project visibility from day one, working with you, and for you. Using email, phone, chat, Skype, and Google Hangout for clear, constant communication.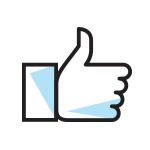 Customer Satisfaction is the Priority
Our clients are happy, thanks to dedicated account and project managers, consistent delivery teams and open communication lines. We know because we ask.
Why Customers Choose Us For UX Design Services
Agile UX design services and development methodology
Atomic design and style guide to build out standards compliant accessible UI
Award winning design and development solutions
Collaborative and communicative approach model to client engagements
Competitive rates for top UX design talent
Cross-functional team of 300+ experts based in North & South America, Europe & Asia
Inspired by strategy, insight, and data: we are your user experience design partner form idea to implementation
Rigorous testing and validation of ideas throughout the design and development process
Successful and reliable track record of project delivery
Get In Touch & Get Started Today. We're ready.
Do you need help with UX design services or would like improve your UX experience? Appnovation's user experience designers and consultants focus on understanding your users' behaviors, their requirements, their online needs, and their overall motivations. As a leading UX design services provider and having some of the most seasoned UX design experts in the world on staff, Appnovation is ready to tackle your next project helping your organization with user experience design and in navigating the digital landscape.
Complete the form, email us at contact@appnovation.com or contact us directly by phone at one of our many global office locations to talk about your next or an upcoming project. Need more convincing? Just take a look at our client list to see just some of the brand names that Appnovation has helped and now call customers