Agile & Development Experts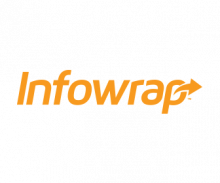 "These guys work hard, very hard. We were amazed at every point of contact to learn they were navigating our issues and helping to shape a successful product regardless of the difficult challenges that were seemingly always in play."
Senior Software Engineer, Infowrap
Appnovation offers the full range of Atlassian products, supporting agile methodology for coding and developing digital solutions, delivering the best of open technology.
With agile digital solutions increasingly in demand, and more businesses looking to adopt this approach, Appnovation's Atlassian experts will deliver tailor-made solutions, using products that offer a standardised way to work, in a truly agile way.
Our agile, solutions based approach allows you to increase internal productivity and workflows within a business, and across businesses, maximizing time and finances.
Atlassian Development Experts
Whether it's JIRA software, service desk, of Confluence, Appnovation's Atlassian development experts will determine and deliver whatever best supports your business requirements. Atlassian offerings range from easy to complex digital solutions, meaning options that would suit small start-ups, and more in-depth software for enterprise level corporations.
Atlassian Experts and Services
Appnovation can help you utilize the finest elements of Atlassian, helping your business plan, enabling you to efficiently track and measure performance, while we offer 24x7 expert support.
Our Atlassian experts can provide digital solutions using any of the following products and tools:
JIRA Software (Project and issue tracking)

JIRA Service Desk (IT service desk and customer service)

JIRA Core (Essential business management)

Status Page (Incident communication)
Collaborate and Chat
Confluence Document Collaboration

Trello Collaborate (visually on any project)

Hipchat Team (chat, video, file sharing)
Code, Ship and Build
Bitbucket Git Code
Management SourceTree Git and Mercurial Desktop Client
Bamboo Integration and Release Management
Appnovation's Atlassian consultants will discuss your needs, and deliver your tailor-made digital solution. Our experts will help you see real value, and experience how Atlassian can:
Create transparency on all project work, while providing tools and metrics to measure performance

Help to break up large projects, complex workflows and software solutions or incident management into smaller and more manageable pieces of work, therefore improving delivery timescales

Improve accountability and responsibility and helps to effectively transfer knowledge
Increase productivity, collaboration and teamwork
Provide a greater insight into estimated vs. actual time spent on a project
Use Metrics and different tools to summarise data, allowing higher management to understand how their teams are working and performing
Agile Atlassian Development
Appnovation has a team of agile development experts, ready to guide you through the full range of Atlassian products, support, and Agile methodology for coding and developing solutions.
With Agile solutions increasingly in demand and more and more businesses who look to adopt this approach, Appnovation can deliver a tailor-made solution. Our agile development experts will use Atlassian products in a way which offers a standardised way of working, simplifying and streamlining your business productivity.
With agile development, our Atlassian experts can show you just how many tools can be used to increase internal productivity and workflows, integrated seamlessly within a business, and across businesses, as well as improving interaction with external customers/clients.
Apponovation's agile development experts know Atlassian inside out, and can offer a variety of products that can be integrated or tailored to suit business needs, ranging from easy to complex solutions that suit everyone from small start-ups to enterprise level corporations.
Appnovation works closely with Atlassian to continuously improve our knowledge of the current product range, as well as introducing new offerings.
Atlassian JIRA & Confluence
JIRA & Confluence Development
JIRA, Confluence and other Atlassian products are currently used by over 50,000 customers worldwide to plan, create, and release world-class software.
JIRA comes with flexible backlog prioritization and customizable agile boards for every project. In addition, JIRA Software provides a single view of sprints (including Scrum, and Kanban) with dashboards. 
Confluence is designed to help unite your Software and Business teams together under one single platform for work collaboration. With a first class integration between Confluence and JIRA, it can better track and transfer any requirements and issues in Confluence into actionable development issues in JIRA without having to switch apps. As a result, JIRA issues are automatically embedded into your requirements in Confluence. 
Let Appnovation be your development partner to help get your organization started, or further along, with the #1 agile development and collaboration tools favored by agile teams. Appnovation also provides custom development, integration, support and agile consulting services to enable digital transformation and improve productivity for the enterprise.
Atlassian Licenses We Resell
JIRA Software. The #1 Development Tool that enables issue collection and agile delivery methodology. JIRA Software is created to increase your agile team's efficiency while you plan and organize tasks, workflows, and reports.
JIRA Core. A project and task management solution for business teams. It helps speed up and organize teams by providing a customizable workflow to track assets and run projects in workflow.
JIRA Service Desk. The most collaborative service management solution on the market favored by IT and service teams. Built on JIRA, it delivers an intuitive user experience to focus on handling requests and issues.
Confluence. A platform to enable teams to create, organize, and discuss work internally. Any content created in Confluence can be created in either a page or blog format.
HipChat. Helps your team work better by easing the process of sharing ideas, updates, code, and files in real-time through private group chat and instant messaging.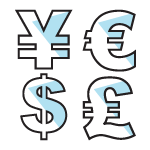 Competitive Rates & Project Quotes
Shopping quotes for an Atlassian expert developer? Appnovation is known for our team of Atlassian experts, and our ability to deliver, whatever your project needs. From Atlassian JIRA development to consulting and strategy, our Atlassian experts are ready to guide you to your ultimate digital goal.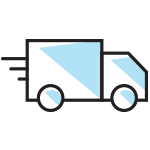 Proven & Trusted Delivery Methods
Using agile methodology, always keeping you in the loop. Streamlined delivery, cost effective engagements, designed to match your goals, your timeline and your budget.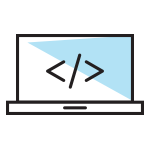 Experienced Open Technology Developers
Our open technology developers and consultants, are the experts that you want to talk to. Appnovation has some of the best Behat, Spring Framework and Docker talent around.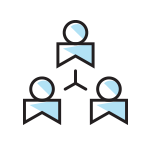 Transparent, Collaborative, Communicative
Complete project visibility from day one, working with you, and for you. Using email, phone, chat, Skype, and Google Hangout for clear, constant communication.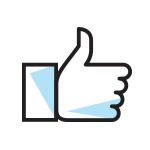 Customer Satisfaction, Our Top Priority
Dedicated account manager, project manager and consistent delivery team provided. We survey all of our clients, the results of which go directly to our CEO.
Why Appnovation for Atlassian
24x7 Atlassian Support and Maintenance form Atlassian experts
Ability to deliver full Atlassian consulting, support and strategy
Ability to promote and develop Lean and Agile principles, saving time and money
Ability to integrate and tailor Atlassian to suit your specific business needs
Agile methodology for coding and developing solutions
Expert Atlassian integration and implementations
Extensive Atlassian development consultant packages
In-house Atlassian support and maintenance experts
Results driven Atlassian integration
Rigorous quality assurance (QA) testing before "Go-Live" events
Shorter development times, translating to lower costs for client
Get In Touch & Get Started Today. We're ready.
As a leading open technology development company providing experienced open technology developers and development services, Appnovation's client list speaks for itself. If you're looking to hire open technology developers or consultants, we're the experts that you want to talk to. Appnovation has some of the best Behat, Spring Framework and Docker talent around. Contact us today and request a quote and lets get started on your project.