Agile & Development Experts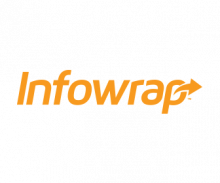 "These guys work hard, very hard. We were amazed at every point of contact to learn they were navigating our issues and helping to shape a successful product regardless of the difficult challenges that were seemingly always in play."
Senior Software Engineer, Infowrap
Appnovation knows agile and development! Experts at the latest tools on the market such as Atlassian (Jira, Confluence, etc.) GitHub, Behat, Docker and more, we help organization optimize their development efforts.
With the digital landscape constantly changing and the getting of omni-channel, multi-device experiences to market becoming ever more involved and integrated the way those projects get developed have become increasingly a focus for companies. Organizations are trying to figure out how they can build them faster, more accurately (fewer errors, bugs, change requests, etc.) and for less money. This is exactly where Appnovation can help!
Using some of the latest, most adopted and respected technologies on the market like Atlassian, GitHub, Docker, Behat and more, coupled with the latest proven techniques in their implementation, Appnovation's development experts can help enterprise entities with such things as agile, collaboration, behavior driven development, project management, code review, deployment, cost savings and much much more.
Whether it's Jira software, Service Desk, Confluence, HipChat, Bitbucket or any of the other Atlassian products, Appnovation's certified development experts will determine and deliver whatever best supports your business requirements. Atlassian offerings range from easy to complex digital solutions, meaning options that would suit small start-ups, and more in-depth software for enterprise level corporations.
Appnovation can help you utilize the finest elements of Atlassian, helping your business plan, enabling you to efficiently track and measure performance, while we offer 24x7 expert support.
Our Atlassian experts can provide digital solutions using any of the following products and tools:
Plan, Track and Support
Jira Software (Project and issue tracking)

Jira Service Desk (IT service desk and customer service)

Jira Core (Essential business management)

Status Page (Incident communication)
Collaborate and Chat
Confluence Document Collaboration

Trello Collaborate (visually on any project)

Hipchat Team (chat, video, file sharing)
Code, Ship and Build
Bitbucket Git Code Management

SourceTree Git and Mercurial Desktop Client

Bamboo Integration and Release Management
Our Appnovation Docker experts are equipped to discuss all elements of Docker, and how it can benefit your software set-up. Providing containers which offer an additional layer of abstraction and automation,  of operating-system-level virtualization on Windows and Linux.
Appnovation's Docker team can show you how the resource isolation features of the Linux kernel, and a union-capable file system (such as OverlayFS) allow independent "containers" to run within a single Linux instance, avoiding the overhead of starting and maintaining virtual machines.
Leveraging Docker, Appnovation provides enterprises a completely open platform for developing distributed applications, to build, run, and deploy portable, cloud-ready applications. Appnovation's Docker development and consulting services allows your IT department to ship faster and run the same app, unchanged, on laptops, data center VMs, and any cloud. Appnovation's Docker experts can help you customize and integrate Docker to meet both IT and business needs for your organization's ongoing development needs.
Our expert Docker developers and consultants can provide your company with substantial cost savings and benefits including:
Breaking up large software development efforts into smaller chunks that can be updating independently at different speeds, without waiting months to revise one large program

Reduction in overall development time, saving developers 1 hour of every 8

Easy deployment of applications to production

Collaboration with other stakeholders in development efforts
At Appnovation, our GitHub experts can highlight just how this development platform can streamline the way you work. Whether you need to host and review code, manage projects, or build software alongside other developers, our GitHub experts will guide your business, and deliver a streamlined and effective process.
Appnovation's Behat experts are here to help you understand and utilize this test framework for behavior-driven development (BDD). Written in the PHP programming language, Behat was aids communication between developers, clients and stakeholders. Our Behat team will ensure that your business enjoys all the benefits of clear documentation, and of testable examples of the software's intended behaviour.
Behavior Driven Development (BDD) is a process by which you define user stories and your business values based on what a user of the website wants to get done and why it matters to them. BDD allows you to write down these steps in plain English and you can then use that to build towards "complete". Using BDD means delivering better software, delivering it faster, and knowing that it's delivering the highest value to your clients.
Appnovation's Behat developers implement enterprise level projects by providing superior coding contributions, direction and accountability throughout your project. We're focused on building the highest quality product for our clients and contributing innovative solutions back to the Open Technology community.
Our Spring Framework experts will help you utilize this application framework and inversion of control container for the Java platform. With a multitude of core features, which can be used by any Java application, and extensions for building web applications on top of the Java EE platform, the benefits are certain to help your business ecosystem.
Our expert Spring Development services helps teams in information sharing and document collaboration. Increase your organization's productivity with Spring Framework by:
Easier testing - makes unit testing of the web layer much simpler.

Adaptable controllers - write views without your own custom controller.

Lighter-weight environments - simpler and less expensive

Clear separation of roles - Spring MVC nicely separates the roles played by the various components that make up this web framework.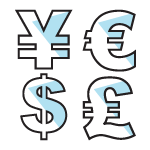 Competitive Rates & Project Quotes
Shopping for software licenses? Looking for certified expert help in development and/or agile? Make sure you get a quote from us! We're known for competitive rates and aggressive quotes.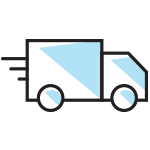 Proven, Rapid & Trusted Delivery Methods
Using agile methodology, always keeping you in the loop. Streamlined delivery, cost effective engagements, designed to match your goals, your timeline and your budget.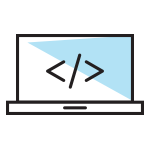 Certified Development & Agile Experts
When it comes to development and agile needs, there is no better and more experienced collection of talent than what you would find at Appnovation.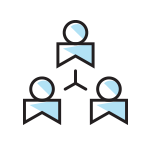 Transparent, Collaborative, Communicative
Complete project visibility from day one, working with you, and for you. Using email, phone and chat as well as the latest in project and engagement management tools.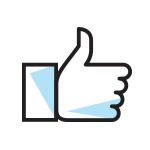 Customer Satisfaction is the Priority
Our clients are happy, thanks to dedicated account and project managers, consistent delivery teams and open communication lines. We know because we ask.
Why Appnovation for Agile & Development
Ability to integrate technologies with other systems and applications
Agile trained and certified experts
Award winning development solutions and applications
Certified partner and software reseller
Collaborative approach model with clients
Competitive rates for Atlassian, GitHub, Spring, Docker & Behat talent
Cross-functional team of 250+ experts based in North America, Europe & Asia
In-house, front-end experts: Business Analysts, UX/UI experts & Designers
Managed services providers, 24x7 support and maintenance
Proven track record of successful agile and development project delivery
Shorter engagement times translating to lower costs
Thorough quality assurance (QA) testing before "Go Live" events
Unparalleled technology and agile expertise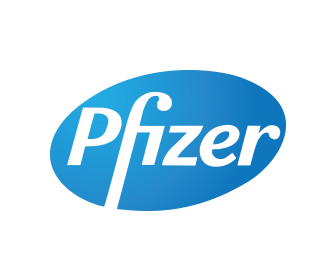 Featured Development Project
Atlassian Jira Migration
Pfizer
Pfizer, Inc. is an American multinational pharmaceutical corporation headquartered in New York City, with its research headquarters in Groton, Connecticut. It is one of the world's largest pharmaceuti...
Get In Touch & Get Started Today. We're ready.
As a leading development and agile expert company providing experienced development and agile related services and software sales, Appnovation's portfolio and client list speak for themselves. If your enterprise is looking for anything related to Atlassian, Docker, Behat, GitHub and/or Spring Framework we are the professionals you want to speak with.
So let's get started today! Complete the form to request a quote, email us at contact@appnovation or call as at one of our many office locations around the globe.