Mobile App Developers & Experts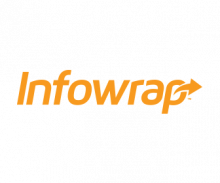 "The expertise brought to the table by Appnovation's team was key to helping Infowrap launch its native apps in the Apple App Store as well as the Google Play Store. These guys work hard, very hard. We were amazed at every point of contact to learn they were navigating our issues and helping to shape a successful product regardless of the difficult challenges that were seemingly always in play."
Senior Software Engineer, Infowrap
Whether looking to create a mobile application for smartphones, tablets or both, Appnovation has your organization covered no matter the platform it is to be built on or device it is to be used in conjunction with. 
As a leading mobile application development company, Appnovation has extensive experience in creating high performing, digitally transformative and feature-packed native mobile applications for all the major mobile platforms including iOS, Android, BlackBerry OS and Windows Mobile.
Additionally, as experts at HTML5 development, Appnovation can also build cross-platform mobile applications that will work on any device or platform. Companies and organizations choosing Appnovation for their custom mobile application development needs can be assured that their final deliverable, no matter the technology its built on, will be secure, scalable and sustainable in whatever environment its hosted.
Mobile App Development Services
Mobile technology and devices are being used more and more widely every day and businesses are taking advantage of these platforms to reach their customers and improve their business operations. Mobile technology has made it possible to keep connected longer, and in many cases all the time, as enterprises find themselves moving beyond the desktop to meet their customer and employee needs.
Whether you need to hire a mobile app developer to augment your current team, contract subject matter experts to help with a certain aspect of your project such as business analysis, custom UX/UI design, code development, project management and/or quality assurance, OR looking for a complete end-to-end or mobile app development solution to be delivered, we can meet your needs.
Appnovation designs, develops and delivers mobile apps across all the major platforms, including iOS (iPhone & iPad), Android, BlackBerry and Windows Mobile. Our mobile app development services include:
Business, needs and requirements analysis
User Experience (UX) testing
Wire-framing and custom design architecture
Project management and a professional development process
Cross-platform mobile development and extensive integration expertise
Rigorous quality assurance (QA) testing
Delivery on time and on budget with complete transparency
Assistance with getting your app in the App Store, Play, App World and/or Marketplace
Mobile App Development Platforms
Appnovation's iOS app development team has a tremendous amount of experience in developing apps for the iPhone and iPad. Taking advantage of the variety of device features and capabilities that are accessible when developing on the iOS platform, we can create custom apps for these mobile devices that will enhance the user-experience. Already having deep experiences and a strong track record in iPhone app development, our iPad app development team is able to leverage this expertise, as well as take advantage of some unique iPad capabilities like the pop-over interface elements and the 3-axis accelerometer, and build unique and dynamic iPad apps.
Appnovation's Google Android application development utilizes the Android SDK platform to create innovative and dynamic applications for Android mobile devices. Using creative design and cutting edge technologies our Android app developers deliver some of the best Android apps found on Google Play.
Using RIM's proprietary APIs, Appnovation's BlackBerry application developers create Java-based applications for BlackBerry mobile devices. Our BlackBerry app development services include building scalable, easy to use apps that leverage the BlackBerry device's devices-shifting modes and touch capabilities.
Windows Mobile App Development
Now developers have all the power, scalability and innovation of the Microsoft Windows operating system in a compact version known as Windows Mobile. Our developers can take advantage of the features and capabilities of this influential mobile desktop OS, providing custom Windows Mobile app developmentsolutions for our customers.
Cross-Platform App Development
Appnovation's cross-platform app development uses leading open source frameworks such as Sencha, SproutCore and PhoneGap, combined with standard web technologies HTML5, CSS3 and JavaScript to create mobile apps able to look, feel and function the same way on any major mobile device platform. Our cross-platform development supports such features and capabilities as geolocation, vibration, accelerometer, photos, contacts, offline storage and much much more.
Mobile Web Development - A mobile website is essentially the same as a regular website. The only exception being that it's size is adjusted (typically using responsive design to adapt the layout) to fit the smaller screen size. So instead of creating a mobile app, maybe you would like to have a mobile version of your website. One that will adjust to fit whatever screen size it is viewed on. Appnovation's mobile web developers are experts at using responsive design and the latest open source frameworks that provide native like experiences and are based in HTML5, CSS3 and JavaScript.
Mobile Web App Development - Essentially, mobile web app developers can create mobile web apps, based in HTML5 and JavaScript, that are just like a regular mobile website but behave and are used like native applications. The web app's user interface looks like that of a native app but the technologies employed are those of the web. So just like a standard website, mobile websites can be developed as database-driven web apps that function very much like native apps. A practical and popular alternative to native app development is mobile web application development.
 
Hybrid Mobile App Development - Hybrid mobile apps are just like native apps in that you can download and install them from a place like Apple's App Store or Google's Play, store them on your mobile device and launch just as you would any other app. The difference being that some of the code is written using HTML5, CSS3 and JavaScript and can be reused across multiple device platforms.
As a leading mobile application development company, our mobile app developers not only understand and have a significant amount of experience developing on all the major device platforms, but also know that today's customers require creativity, transparency, speed of delivery and cost containment throughout the mobile app development process. The goal of Appnovation's mobile app development team is to not only to help your idea for an app become a reality, but to also help your organization reach more customers, operate more efficiently and lower the costs of doing business. If you hire mobile app developers from Appnovation, you and your company can feel confident they are getting the very best of mobile application development companies around, in terms of developer skill and experience, cost-effectiveness, speed of project delivery, innovation and creativity and so much more.
Using an agile development methodology to deliver our mobile app development projects, Appnovation expert mobile app developers can create the right app that will meet your business, industry and/or vertical needs. We offer a proven, highly flexible engagement model that starts with a comprehensive evaluation of your business and IT requirements to ensure that ultimately the right mobile solution will delivered both quickly and cost-effectively to meet your goals and timeline.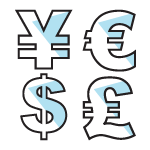 Competitive Rates & Project Quotes
Shopping quotes for your next mobile app development project? Get a quote from us! Offering competitive rates for experienced mobile app developers.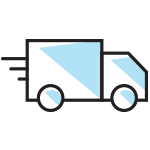 Proven, Rapid & Trusted Delivery
Using agile methodology, always keeping you in the loop. Streamlined delivery, cost effective projects, designed to match your goals, timeline and budget.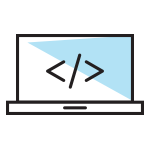 Experienced Mobile App Developers
Our mobile app developers create solutions that work seamlessly across all platforms and operating systems: smartphone, tablet or laptop or running iOS, Android, BlackBerry OS or Windows.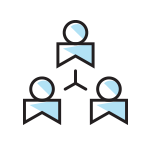 Transparent, Collaborative, Communicative
Complete project visibility from day one, working with you, and for you. Using email, phone, chat, Skype, and Google Hangout for clear, constant communication.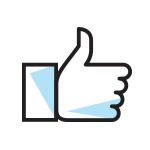 Customer Satisfaction is the Priority
Dedicated account manager, project manager and consistent delivery team provided. We survey all of our clients, the results of which go directly to our CEO.
Why Clients Choose Us For Mobile App Development
Agile mobile app development and project methodology
Assistance with the App Store, Google Play, BlackBerry World & Windows Store
Award winning mobile application development solutions
Competitive rates for mobile application design and development talent
Cross-functional team of 250+ experts based in North America, Europe & Asia
Cross-platform and HTML5-based mobile app solutions
Friendly, open, and collaborative way of working with clients
In-house, front-end specialists: Business Analysts, UX/UI Experts & Designers
Proven track record of successful mobile application project delivery
Rigorous quality assurance (QA) testing before "Go-Live" events
Shorter development times translating to lower costs for customers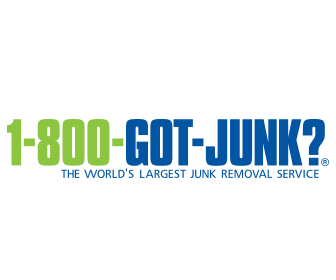 Featured Mobile App Project
iOS and Android Mobile Development
1-800-GOT-JUNK
1-800-GOT-JUNK? is a leading junk removal company, passionate about customer service and recycling. The company has experienced phenomenal growth, expanding to 170 franchises and over 900 trucks throu...
Elle Decor
Lookbook Mobile App
Acquia Partner Site of the Year 2013 Winner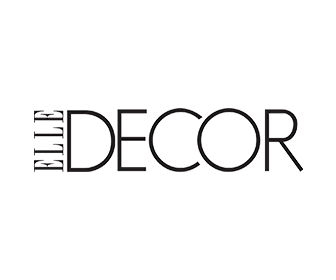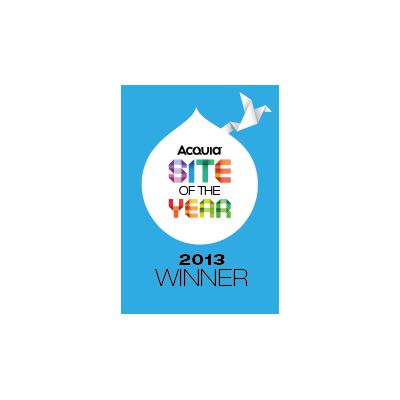 Get In Touch & Get Started Today. Your Next Project Awaits!
Have a mobile app development project in the queue or an idea for creating a mobile app? Contact us today and request a quote. As one of the leading mobile app development companies, our portfolio of work and list of clients speak for themselves. So if you're looking to hire mobile app developers to augment your efforts or a complete and custom mobile application development solution, Appnovation has the experts to deliver your mobile app.