Cross-Platform App Developers & Experts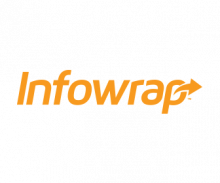 "These guys work hard, very hard. We were amazed at every point of contact to learn they were navigating our issues and helping to shape a successful product regardless of the difficult challenges that were seemingly always in play."
Senior Software Engineer, Infowrap
Our experience building cross-platform mobile applications and web experiences using standard technologies HTML5, CSS3 and JavaScript for mobile applications and responsive and adaptive techniques for websites is unparalleled in the marketplace.
With such a wide range of mobile devices and platforms (Apple's iOS, Android, Blackberry and Windows Mobile), Appnovation's experience building mobile apps using standard web technologies HTML5, CSS3 and JavaScript is unparalleled in the marketplace. There are several adaptable and powerful cross-platform mobile development frameworks, such as Ember.js, AngularJS, Sencha, SproutCore, jQuery or PhoneGap that provide an HTML5-based platform for designing and developing native web apps that will look, feel and function to give the same rich user experience across all devices (smartphone, tablets and desktops).
Using an agile development methodology to deliver our cross-platform mobile development projects, Appnovation's expert cross-platform developers can create a multi-platform based experience that will meet your user, business, industry and/or vertical needs.
We offer a highly flexible, proven engagement model that starts with a comprehensive evaluation of your business and IT requirements to ensure that ultimately, the right cross-platform mobile development solution will be delivered both quickly and cost-effectively, meeting your development goals and deadlines.Whether you need to hire a cross-platform mobile app developer to augment your current team, contract subject matter cross-platform experts to help with a certain aspect of your project such as business analysis, custom UX/UI design, code development, project management and/or quality assurance, or looking for a complete end-to-end or cross-platform mobile development solution to be delivered, we can meet your needs.
Today there are multiple mobile platforms and devices on the market and when coupled with the need to bring the desktop experience to those platforms and devices, businesses now find themselves needing to:
provide the same rich end-user experience seen on the desktop on mobile devices;
look, feel and function seamlessly across any platform or device;
get the apps to the market quickly at the same time keeping development costs low;
increase revenues.
With these criteria in mind, choosing one operating system to develop a mobile application for or developing apps for each type of individual platform, is no longer a workable solution. The reach of your app could be too limited or the development costs too high or, worst of all, both. So now whether it's iOS app development, Android app development, Windows Mobile app development or BlackBerry app development your company is looking to do – the best option may be to choose a multi-platform app development plan that can ensure what you want to create can work on every platform. In short, cross-platform app development is what your business and customers need. Ultimately with cross-platform mobile app development businesses get their native apps to look, feel and function across any platform or device.
Cross-Platform Mobile App Development Services
Our cross-platform mobile app development options:
Mobile Website Development - Technically the same as a regular website with the major exception being that, through the use of responsive design and HTML5-based frameworks, it has an adaptive layout allowing it's size to adjust to fit the smaller screens of mobile devices.
 
Mobile Web App Development - Just like a regular mobile website yet it is used and behaves like a native app. The user interface (UI) looks just like a native app but the technologies used are those of the web.
 
Hybrid Mobile App Development - Hybrid mobile apps are just like native apps in that you can download and install them from a place like Apple's App Store or Google's Play, store them on your mobile device and launch just as you would any other app. The difference being that some of the code is written using HTML5, CSS3 and JavaScript and can be reused across multiple device platforms.
Our cross-platform mobile application development services include:
Utilizing open source platforms and frameworks to create HTML5-based solutions
Customized design, development and deployment using the open source stack
iOS (iPhone, iPad), Android, BlackBerry and Windows Mobile app development
Integrate various social media networks such as Facebook, Twitter and other online communities
Cross-platform open source web development
Consulting and integration
Cross-platform App Developers
Our cross-platform application developers:
Use open source technologies which greatly reduces costs and means you own the solution as well as keep all the code.
Build custom mobile apps using HTML5, CSS3 and JavaScript.
Able to access smartphone and tablet device hardware features such as GPS, camera, contacts, calendar, accelerometer.
Enable web technologies to deliver native look, feel and functionality to all devices.
Can assist with distribution of your app to the Apple App Store, Google's Play, BlackBerry App World or Window's Marketplace.
Support all major mobile devices and platforms including iOS (iPhone, iPad) Android, BlackBerry and Windows Mobile.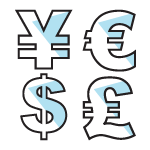 Competitive Rates & Project Quotes
Shopping quotes for your next cross-platform development project? Get a quote from us! Offering competitive rates for experienced, expert cross-platform developers.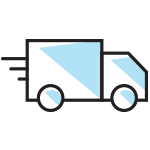 Using agile methodology, always keeping you in the loop. Streamlined delivery, cost effective engagements, designed to match your goals, your timeline and your budget.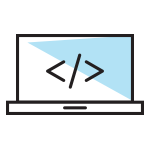 Expert Cross-Platform Developers
Our cross-platform developers build the solution to meet your needs, creating web, mobile and custom solutions that can work across multiple device platforms and operating systems.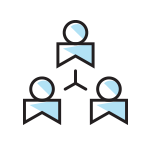 Transparent, Collaborative, & Communicative
Complete project visibility from day one, working with you, and for you. Using email, phone, chat, Skype, and Google Hangout for clear, constant communication.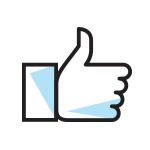 Dedicated account manager, project manager and consistent delivery team provided. We survey all of our clients, the results of which go directly to our CEO.
Why Customers Choose Us For Cross-Platform Development
Agile cross-platform development methodology
Award winning cross-platform mobile solutions
Collaborative, communicative and transparent approach with clients
Competitive rates for cross-platform development and design talent
Cross-functional team of 250+ experts based in North America, Europe & Asia
Comprehensive quality assurance (QA) testing before project "Go Live" event
Experts in multiple open technologies, mobile and HTML5 frameworks
In-house, front-end experts: Business Analysts, UX/UI Specialists & Designers
Proven track record of successful cross-platform solution delivery
Shorter development times translating to lower costs for customers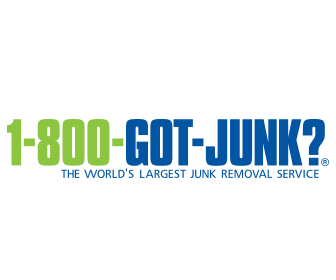 Featured Cross-Platform Project
iOS and Android Mobile Development
1-800-GOT-JUNK
1-800-GOT-JUNK? is a leading junk removal company, passionate about customer service and recycling. The company has experienced phenomenal growth, expanding to 170 franchises and over 900 trucks throu...
Get In Touch & Get Started Today. Your Next Project Awaits!
As one of the top cross-platform mobile app development companies creating some of the most innovative and unique multi-platform solutions around, Appnovation is ready to help make your idea become a reality. If you and your organization are looking for top notch development talent, competitive rates for resources and agressive project quotes, then look no further than Appnovation. Take the first step today and contact us to request a quote.