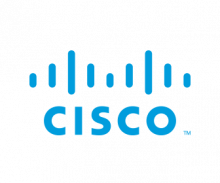 "We would like to express our sincere appreciation to all the team members at Appnovation whose hard work and dedication made this a successful release!"
Mobile web development, responsive design, adaptive design and other techniques are all capabilities found in Appnovation's delivery team. Making websites work seamlessly on mobile devices is what we do!
As the functionality and capabilities of the mobile web get closer and closer to achieving the same user experience seen in of mobile apps, Appnovation has created a team of mobile web developers with deep mobile expertise in the latest techniques, such as
responsive or adaptive design
, and HTML5 frameworks such as
SproutCore
AngularJS, Ember.js and Sencha that provide native-like experiences based in HTML5, CSS3 and JavaScript.
As a leading mobile website development company, Appnovation has a tremendous amount of skill with user experience (UX) and user interface (UI) design, dealing with the idiosyncrasies of mobile web application development, and most notably, overcoming all challenges (incompatibility of the layouts and formatting of content available online with mobile devices; screen size differences seen in PCs and mobile devices such as smartphones and tablets) of the UI integration and implementation by employing responsive, adaptive or HTML5 design.
With an estimate of over 1 billion smartphone users by 2016 and the continued explosive growth of the tablet market, it only makes for good business sense that companies start investing in mobile websites to better serve their customers, clients and employees wherever they may be in the world. Your business will eventually be left behind, or at least not have has much reach as your competitors, as more consumers are turning to their mobile devices to access information, purchase goods and perform tasks. At the same time, the potential for substantial growth and success with a well thought out, designed, developed and tested mobile website is unlimited. A mobile website is essentially the same as a regular website, the only exception being that its size is adjusted (typically using responsive design to adapt the layout) to fit the smaller screen size of the mobile device it is being viewed on.
Our Mobile Web Development Services Provide
Compatibility with most popular mobile platforms and devices.
Use of HTML5 in the form of the SproutCore framework or Sencha framework, so the application can be built once and then deployed on multiple platforms thus reducing time and cost to deliver.
Responsive design so that your mobile website will respond to (custom fit) whatever screen size it is viewed on.
Mobile web developers who adhere to best practices in mobile web app development and follow HTML5, CSS3 & JavaScript standards.
An innovative approach which includes project management, business analysis, custom design and development, QA testing and implementation.
Mobile Web Development for a Variety of Platforms
Our cross-platform development services, using HTML5 development techniques combined with CSS3 and JavaScript, can ensure that your mobile website will be accessible on a variety of platforms including:
Apple - iOS Mobile Web Development for the iPhone & iPad - Created the need to have your website mobilized. Being able to reach those who use Apple iPhone or iPad devices is a MUST for any company.
 
Google - Android Mobile Web Development - More device makers are adopting this platform every day, an Android-friendly device reaches more and more consumers with every smartphone purchase.
 
RIM - BlackBerry Mobile Web Development - One of the most popular devices for business professionals, a Blackberry-friendly mobile website is a necessity to reach them.
 
Microsoft - Windows Mobile Web Development - We can make sure your website is compatible with the latest version of Windows Mobile.
Mobile Web Developers
Our team of mobile web developers includes qualified UX design professionals, visual designers and software engineers with deep expertise in HTML5 mobile web development technologies such as SproutCore and Sencha, as well as CSS3, JavaScript, Responsive Web and Mobile First design approaches and ASP.NET mobile web development. Additionally, our team can make your online presence accessible by most mobile platforms and devices through cross-platform mobile development.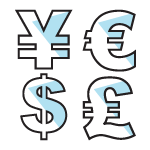 Competitive Rates & Project Quotes
Shopping quotes for your next mobile web development development project? Get a quote from us! Offering competitive rates for experienced, expert mobile web developers.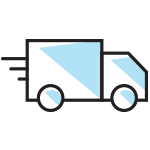 Proven, Rapid & Trusted Delivery
Using agile methodology, always keeping you in the loop. Streamlined delivery, cost effective projects, designed to match your goals, timeline and budget.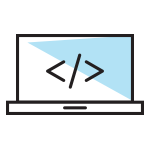 Experienced Mobile Web Developers
Our mobile web developers create solutions that work seamlessly across all platforms and operating systems: smartphone, tablet or laptop or running iOS, Android, BlackBerry OS or Windows.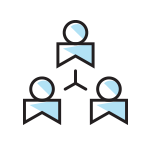 Transparent, Collaborative, Communicative
Complete project visibility from day one, working with you, and for you. Using email, phone, chat, Skype, and Google Hangout for clear, constant communication.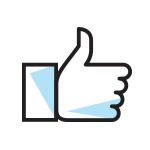 Customer Satisfaction is the Priority
Dedicated account manager, project manager and consistent delivery team provided. We survey all of our clients, the results of which go directly to our CEO.
Why Customers Choose Us For Mobile Web Development
Agile mobile web development and project methodology
Award winning mobile and web solutions and sites
Collaborative, transparent and communicative client-focused approach
Competitive rates for responsive and mobile web developers
Cross-functional team of 250+ experts based in North America, Europe & Asia
In-house, front-end specialists: Business Analysts, UX/UI Experts & Designers
Responsive and adaptive web design and development experts
Proven track record of successful project and engagement delivery
Rapid, cost-effective services for mobile web development
Rigorous quality assurance (QA) testing before "Go-Live" events
Solid open technology expertise across multiple platforms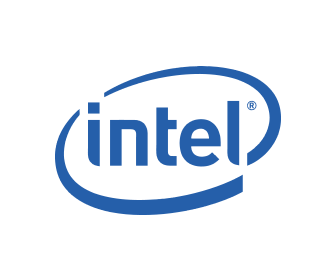 Featured Mobile Web Development Project
01.org Site Redesign
Intel
Intel's Open Source Technology Center (OTC) is home to the core of Intel's open source development efforts. The 01.org website is intended to create a consistent web and online community experien...
Samsung
Samsung Knox Drupal Site
Acquia Partner Site of the Year 2014 Finalist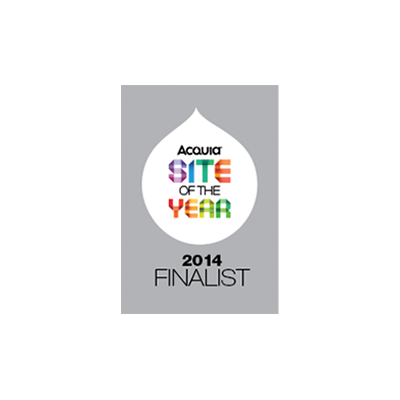 Get In Touch & Get Started Today.
As one of the best mobile website development companies that today is developing some of the most innovative and unique mobile web solutions around, Appnovation is ready to handle your next mobile web development project. If you and your organization are looking for top notch development talent, competitive rates for resources and aggressive project quotes, look no further than Appnovation. Get started today by contacting us to request a quote.