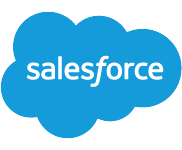 Amazon S3 Salesforce Integration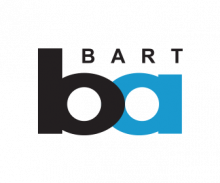 "We were absolutely thrilled with Appnovation's successful project delivery and strongly recommend Appnovation..."
BART, Web Service Manager - Office of the CIO
Appnovation's MuleSoft experts can facilitate connections between heterogeneous applications both seamlessly and quickly. 
Effective data synchronization with other systems and ready access to accurate, up-to-date data are key success factors for Salesforce applications. In this context, integration of Salesforce and Amazon Simple Storage System (S3) on the cloud can be accomplished by Appnovation certified MuleSoft developers using MuleSoft to facilitate connections between heterogeneous applications both seamlessly and quickly. In this case, providing Salesforce and Amazon S3 a unified view of customers' data, as well as simplified, automated business processes across the two applications.
Example use cases of Salesforce Amazon S3 integration are:
Store Salesforce web content and media files on the cloud in Amazon S3
Backup large data on the cloud in Amazon S3
Import data to Salesforce from Amazon S3 for disaster recovery
Key benefits include:
No point-to-point integration required
Seamless integration running in the background
Quick data synchronization between Salesforce and Amazon S3
Facilitate Salesforce business processes with Amazon S3 capacities for big data storage
Ensure Salesforce data availability and disaster recovery effectively
bi-directional data communication between Salesforce and Amazon S3
Mule ESB facilitates the integration via the following approaches:
With MuleSoft Anypoint Salesforce connector, the low level API is abstracted to allow connectivity with Salesforce applications
MuleSoft Anypoint Amazon S3 connector allows direct Amazon S3 API access and objects manipulation
The Amazon S3 connector, along with the MuleSoft Anypoint Platform, helps expand business processes using Salesforce applications and enforcing business standards effectively. Salesforce on the front-end and big data management as well as disaster recovery via Amazon S3 back-end
Data from Amazon S3 can be shared and synchronized easily with Salesforce using features in Mule ESB such as data pulling, transformation and push to third party systems
Mule ESB is now equipped with new features to make big data transfer painless, using batch processing
The data mapping and transformation between Salesforce and Amazon S3 is achieved using MuleSoft Anypoint DataMapper graphical interface tool, easing developer effort
Using MuleSoft Anypoint platform, Salesforce and Amazon S3 integration can be achieved easily on-premise or in the cloud
Mulesofts's ESB feature 'DataSense' allows for dynamic data discovery from within either Salesforce or Amazon S3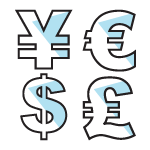 Competitive Rates & Project Quotes
Shopping quotes for your next Amazon S3 Salesforce Integration project? Get a quote from us! Offering competitive rates for experienced, expert MuleSoft professionals.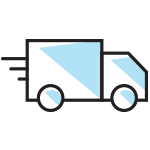 Proven, Rapid & Trusted Delivery
Using agile methodology, always keeping you in the loop. Streamlined delivery, cost effective projects, designed to match your goals, timeline and budget.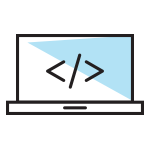 Experienced MuleSoft Integration Experts
Appnovation's experienced MuleSoft experts create, configure, deploy and test custom integration solutions. Our experts will get the job done, whatever the project.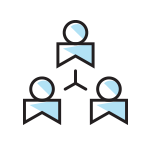 Transparent, Collaborative, Communicative
Complete project visibility, working with you to shape the right delivery method and custom solution. Using email, phone, chat, Skype, and Google Hangout for constant communication.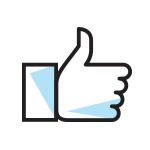 Customer Satisfaction, Our Top Priority
Dedicated account manager, project manager and consistent delivery team provided. We survey all of our clients, the results of which go directly to our CEO.
Why Customers Choose Us For MuleSoft Integrations
Ability to use MuleSoft to integrate a plethora of systems
Agile engagement and MuleSoft project methodology
Collaborative, transparent and communicative client-focused approach
Competitive rates for MuleSoft architects, developers and consultants
Cross-functional team of 250+ experts based in North America, Europe & Asia
Deep open technology expertise and experience
Fast, professional, cost-effective engagement model for middleware services
In-house, front-end experts: Business Analysts, UX/UI Specialists & Designers
MuleSoft Consulting Partner & Certified Developers
Proven track record of successful engagement and project delivery
Rigorous quality assurance testing before "Go-Live" events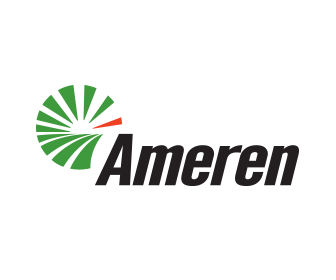 Featured Integration Project
MuleSoft Integration Flows
Ameren
Ameren, based in St. Louis, Missouri, is a holding company for several power & energy companies. The company serves 2.4 million electric, and 900,000 natural gas customers across 64,000 square mil...
Get In Touch & Get Started Today. We're ready.
Are you interested in integrating Amazon S3 with Saleforce and using MuleSoft to do it? We have the experts on staff who can make that happen. Our MuleSoft integration experts are ready to create a custom and innovative solution using MuleSoft that will meet your company's needs. Our MuleSoft solutions include implementation, development and consulting. Get started by contacting us today.