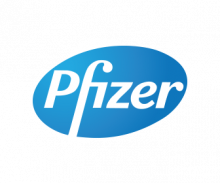 "This has been the smoothest project I have worked on in my 5 years of digital at PCH! ...excellent development / project management of Appnovation."
Pfizer Manager - Client Partner, Business Technology
Based on established personas, we use customer journey maps to break down customer experience in different stages - from discovering your brand, to being a first-time user, to becoming a repeat-customer. 
Customer journey mapping is a powerful method to visualise and discover the brand experience enjoyed by your customers, and to see how they engage with your products and services. Based on established personas, we use customer journey maps to break down customer experience in different stages - from discovering your brand, to being a first-time user, to becoming a repeat-customer. These maps help us spot pain points, feelings and moments of delight that customers undergo when when interacting with your brand and product.
Our experience designers use journey maps to understand how customers are targeted and through which touch points, how they respond and make decisions, what influences them. This method illuminates areas where your customers experience difficulties when buying your product, ordering services or interacting with your brand in general.
We work with clients on customer journeys to refine marketing strategies, improve eCommerce applications to drive conversion, and to enhance branded digital experiences.
Our customer experience consultants help devise bespoke touch point strategies, optimise and develop content strategy and messaging, as well as tweak existing online experiences. Additionally, we can digitise offline interactions that can be transferred to online ones. We customise journey maps to address specific needs and include aspects that are relevant for each case.
Customer Journey Consulting
What is Customer Journey Mapping?
Customer journey maps are visual representations of how your customers experience and engage with your brand and product across touchpoints through the entire customer lifecycle. At Appnovation, we create comprehensive customer experience maps that don't focus on a single layer of interaction but visualise the entire relationship your customer has with your brand or product.
Typically, customer journey maps illustrate all interaction points between the customer and the brand or organisation, from customer discovering the product or brand, to customer research on the product or company, to first purchase or contact, to becoming the brand ambassador or loyal customer.
Sometimes customer journey maps are also called service blueprints, customer interaction maps, or experience maps. All of these are built on slightly different viewpoints , but share similar characteristics and goals.
Where customer experience maps are customer-centric, focusing on experiences external to your company, blueprinting exposes the internal working of an organisation and how those interact with your customer experience. Essentially, it's a combined visualisation of backstage operations and front stage experiences.
Customer journey map, backed up with data and insights about personas, is an effective tool to identify crucial pain points and positive experience moments in your CX process. In this process we putting the customer at the centre and view the experience outside-in, looking from the customer's perspective.
Our CX consultants will help you map out customer experience to:
Identify gaps between existing customer experience and the desired one
Uncover moments of truth that impact customer satisfaction most and impact expectations and perception
Empathise with your customers to understand what they actually feel and experience using your product or service
Brainstorm about opportunities to improve customer experience at a specific customer lifecycle stage or touchpoint
Create a shared understanding of the customer experience across the organisation
Define a vision and strategy for CX
Detect and improve conversion and build customer loyalty
Determine goals and KPIs to measure and quantify customer experience and business results.
When to do Customer Journey Mapping?
Customer journey mapping is a critical method to understand your customers and empathise with their experiences. If you have a new product or service or you don't have insights about your brand experience from customers' point of view it is an effective method to learn how your customers interact and use your product.
We can also  show you how to use customer journey mapping to learn about your own organisation's processes, and what your employees' or stakeholders' experiences are. This way you can identify existing pain points and challenges to improve internal processes and operations.
If there are issues in the customer experience of your product or application, customer journey mapping can pinpoint specific areas and reveal what your customers may think and feel at different interaction moments. This human-centered design method is a great way to also identify the delight moments that you can emphasise in your branded experience.
Once our expert designers have mapped out the experience, and created a visual narrative, they move on to creating a roadmap for application development and improvements. Appnovation's consultants will make specific recommendations on how to improve CX strategy based on discovered challenges and opportunities.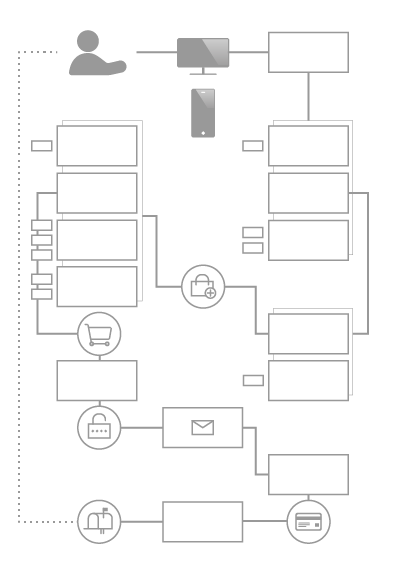 ​
Appnovation's Customer Journey Analysis
Mapping of the customer's experience starts with identifying and building out the stages of the journey from your company's point of view, typically in line with the customer lifecycle.
Our customer journey experts run workshops with our customers, including relevant stakeholders. The goal is to collect all information that sometimes can be overlooked. Together we create a shared understanding of what the existing gaps and interdependencies are that may impact potential solutions.
We start by identifying various touch-points through which customers engage with your brand and product and what the customer does at every interaction. When mapping these customer engagements we use data and qualitative user insights to uncover hidden moments of truth to connect customer realities with your internal assumptions and perceptions.
Once we have established the stages of the customer journey we add additional elements explaining the perceptions, expectations and emotions that your customers experience. Our experts will customise and tailor the customer journey maps to your project needs.
Appnovation experts use the following elements to build and support journey map visualisations:
Actions and interaction descriptions
Time or duration
Attitudes and thoughts
Emotional responses and feelings
Needs
Customer pain points
Opportunities and recommendations
Areas of strength
Experience descriptors
Current satisfaction with the stage
Customer journey maps are then tested and continue exist as a living document to seek further improvements or introduce new features. We pay close attention to technology, market and your brand changes that impact the customer journey. Following the evolutive experience design principles we then update the maps accordingly and translate identified enhancements into digital application improvements.
The bigger and more complex the company or organisation, the more important it is to get input and agreement from all your stakeholders. Our goal is to create a realistic customer experience narrative that provides a shared vision about possible enhancements that can be undertaken in a structured plan.
Customer Experience Journey Mapping
What we deliver
Our approach to customer journey design is rooted in the idea of holistic branded experience where digital is an important, but not the only interaction touchpoint.
By putting your customer at the centre of our design process,  our CX experts and designers will map out the entire experience to discover areas that can be improved and optimised, as well as those interaction moments that already elevate customer experience.
In line with best experience design practices, we deliver a set of outputs that back up and support customer journey maps:
Personas - representation of your typical customer segments with their needs, behaviours and frustrations that impact customer experiences and perceptions
Customer journey map - a visual illustration of how your customers engage and interact with your brand and product across touchpoints with the focus on how to enhance their experience. 
User flows - zoomed in view of specific interactions from the overall customer journey that illustrate different use cases. A user flow shows in detail variations and scenarios of how a user experiences a specific feature
Roadmap - also known as an engagement plan, including recommendations about the most relevant actions you need to take now to create a seamless and delightful customer journey, to reach new prospects, grow engagement with existing ones, and increase customer loyalty.
This roadmap also allows for prioritisation of required actions to achieve the biggest business impact and customer benefit when evaluated against the implementation effort.
Our recommended approach to customer journey mapping exercise is doing this in collaborative working sessions with relevant stakeholders.
Forming interdisciplinary teams enables us to capture a variety of perspectives and identify the moments of truth. Whenever possible, we engage actual end users and customers to participate in those workshops.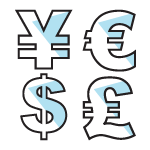 Competitive Rates & Project Quotes
Shopping quotes for your next Customer Journey Mapping project? Get a quote from us! Offering competitive rates for experienced, expert Digital Strategy professionals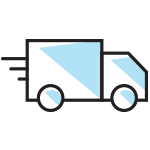 Proven, Rapid & Trusted Delivery
Using agile methodology, always keeping you in the loop. Streamlined delivery, cost effective projects, designed to match your goals, timeline and budget.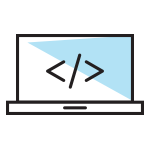 Customer Journey Mapping Consultants
Appnovation's Customer Journey Mapping consultants can help companies focus on long term relationships with customers built on respect, trust and consistency.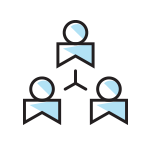 Transparent, Collaborative, Communicative
Complete project visibility from day one, working with you, and for you. Using email, phone, chat, Skype, and Google Hangout for clear, constant communication.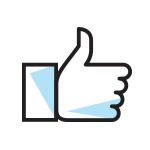 Customer Satisfaction is the Priority
Our clients are happy, thanks to dedicated account and project managers, consistent delivery teams and open communication lines. We know because we ask.
Why Customers Choose Us For Customer Journey Mapping Consulting
Award winning consulting and development solutions
Collaborative and communicative approach model for client engagements
Cross-functional team of 300+ experts based in North & South America, Europe & Asia
Expert Customer Journey Mapping Consultants can help you define your users, create user personas and understand your customers' needs
In-depth user research, usability testing & analytics reviews to fully understand your customer
Full suite of customer experience related consulting services
Inspired by strategy, insight, and data, we're your customer journey mapping consulting partner from idea to implementation
Proven track record of successful project delivery
Rigorous testing and validation of ideas throughout the design and development process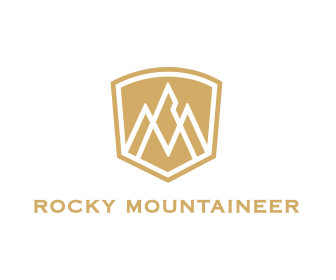 Featured UX Design Project
Rocky Mountaineer Drupal Website
Rocky Mountaineer
When it comes to travel experiences, the majestic Rocky Mountaineer journey is hard to imitate, let alone replicate. So, when this premier travel company was looking for a partner to help them envi...
Get In Touch & Get Started Today. We're ready.
Shopping quotes for a customer journey mapping consulting project? Looking for a vendor who can help with not only journey mapping but all things digital related? Make sure you talk to us! As a leading digital strategy solutions provider and development company having some of the most seasoned customer journey mapping experts on staff, Appnovation is ready to tackle your next project helping your organization navigate the digital landscape.
Complete the form, email us at contact@appnovation.com or contact us directly by phone at one of our many global office locations to talk about your next or an upcoming project. Still need convincing?  
Check out our client list to see just some of the brand names that have chosen us to work with and who Appnovation calls customers today.