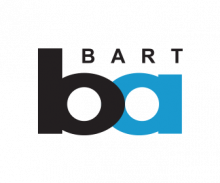 "We were absolutely thrilled with Appnovation's successful project delivery and strongly recommend Appnovation..."
BART, Web Service Manager - Office of the CIO
Our in-house experts offer a wide range of development options and solutions, as well as a full suite of technology and platform engineering services, for enterprise level entities looking to take their digital presence and abilities to the next level.
Appnovation is a premier provider of development, integration, and platform engineering services, specializing in the designing and developing of digital experiences for enterprise level entities. We carefully and skillfully combine all the latest development methodologies and tools, allowing our proven expertise to help us deliver bespoke platform solutions, which ultimately enable you to deliver innovative new experiences, seamlessly, swiftly, and efficiently.  
Alongside our expert development capabilities, technology and platform engineering solutions built by Appnovation are designed to enable organizations to create and launch their own custom and personalized digital experiences for their users, whether they be customers or employees.
Our experts have both broad and deep experience across a variety of technologies, systems, platforms and applications as well as working across multiple industry verticals, that ensures that no matter the need, we can provide a solution to accommodate.
Furthermore, through our integration expertise all technology and platform engineered solutions created by Appnovation can be connected to other systems and applications to ensure better reporting, analytics and data flow.  
Technology and Platform Engineering
Appnovation lives and breathes the digital world, leading digital innovations for and with customers, partners and employees.
Our digital platform engineering experts enable us to deliver a variety services, keeping us, and our clients, at the cutting edge of the digital landscape, with offerings including:
Integrated user experience design
Agile, Iterative, and rapid application development methodologies
Development and integration of bots/voice interfaces (Alexa, Siri, etc.)
Rapid prototyping
Latest data analytics capabilities
Proven Quality Engineering
DevOps capabilities
Our results and solutions driven ethos is what makes Appnovation a leader in the digital first field, with our innovative approaches to digital strategy, analytics, and platform engineering.
Whatever you business requirements, and regardless of the size of your company, we have cross-industry experience with everything from start-ups to multi-nationals, all of whom receive our full services, which include:
User Experience Centric Approach
Outcome/Solution Driven Product Development
Blueprinting and Workshops
Legacy Systems re-engeneering
Digital First Focused Processes
User Centric App Design Expertize
Analytics Storage & Visualization
AI & Machine Learning Consultations
Analytics Optimization and Monitoring
DevOps Design & Engineering
The primary goal of DevOps, from design, to engineering to implementation, is to deliver higher quality software to end users, and to do so at an accelerated pace. As our DevOps experts are aware, it is all about driving topline benefits for our clients, delivering improved customer experiences and, the ultimate goal, increased revenue opportunity.
From driving greater IT team productivity to a scaled back costing for operations, our focus remains on strengthening not only these elements, but also your customer engagement through applications and services. 
As a company that believes in offering and creating digital transformations, DevOPs implementation is one of the pivotal tools with which we can help you meet customer requirements, while concurrently growing and streamlining your business from top to bottom. 
One of the many benefits of Appnovation's DevOps services is a real, measurable decrease in development and operational  costs, saving both time and money in the long and short term. 
Alongside this, the business benefits include:
Shorter Development Cycle
Increased Release Velocity
Improved Defect Detection
Reduced Deployment Failures and Rollbacks
Reduced Time to Recover upon Failure
Increased Communication and Collaboration,
Improved ability to Research and Innovate
Performance Oriented Culture
Outsourced Product Development
Today's business landscape is more competitive than ever, as is the digital landscape. The area of software product development is equally competitive, and requires a strong business idea, an accompanying business strategy that is just as robust.
Thanks to Appnovation's, innovative practices and in-depth market knowledge, we are able to deliver this for our client, seamlessly, as well as cost and time effectively.
For many of our clients, outsourced product development is the immediate solution to the current market and industry scenario where technology, skills and approaches are ever-evolving, and transitory.
With this perpetual motion of the digital landscape, and of technology, skills and methodologies, it is important to use this to your advantage, which is where Appnovation's outsourcing product development services come in.
As an outsourced service development company, we can deliver shorter development and testing life cycles, a process which directly affects your time to market, while simultaneously reducing software development and related support and maintenance costs. Enhancing product functionality, which can allow your customers to enjoy a greater value from your products and services, is also a direct business benefit. 
Our team of in-house experts understand outsourced product development which is why we always follow a collaborative approach with our clients, as well as their all important engineering team.
Benefits of Appnovation's outsourced product development services include:
Rapidly application of new technologies
Cost and time saving processes (long and short term)
Sustained focus on driving your core business
Mitigated risk factors
Reduced/expedited time-to-market
More efficient and seamless development
New ideas and concepts
Our outsourced product development expertise and engineering frameworks are designed to  provide end-to-end product development services, so we never leave you stranded. Our specialized product development services are always founded on our client's requirements, and our collaborative approach ensures that you determine what we deliver.
Product development life-cycle involves many elements, including:
Marketing requirements & product requirements capturing
Scalable architecture designed to incorporate future product direction
Expedited release cycles (new features and patches release)
Easier migration path where and when maintenance releases become available
Framework for managing different customized product versions
Supporting marketing needs by effective documentation
Quality Assurance Services
Delivered by seasoned QA Experts, Appnovation provides a full suite of quality assurance services that include QA outsourcing and QA testing services.
Our detailed QA Checklists provide a list of Quality Assurance (QA) best practices for your chosen technology or platform, allowing you to track your team's progress against it. Not only are we rigorous with our QA process, we are committed to delivering peace of mind for our clients.
Quality, error-free work is not just something that lowers costs, it is something that can save time and stress for your team, and ramp up continuous productivity levels.
Avoiding mistakes, and thus the problem of repeating work and processes, saves valuable time for everyone, as well as saving effort and materials. Appnovation's thorough and proven quality assurance provides the mechanisms for paying close attention to detail, ensuring that processes and tasks are completed correctly, swiftly, consistently and accurately.
Our website development consultants provide expert web application development and web design services to our clients. Appnovation offers a variety of web development consulting services, from creating responsive web-based solutions and mobile friendly website designs, to building custom ecommerce and intranet experiences using the latest and proven web technologies.
With up to 85% of consumers visiting company's or service provider's website before making a purchase, more and more consumers make decisions based on their online experience: the appearance, usability and accessibility of your website is more important than ever, especially in an increasingly competitive market.
As a full service website development firm, Appnovation offers a comprehensive suite of services that include: strategy, design, development, integration, migrations, upgrades, 24x7 support and maintenance, which are delivered by experienced and skilled web development consultants.  
Appnovation has unmatched experience in creating and supporting professional, innovative and highly customized Drupal-based solutions. Since our founding in 2007, Drupal remains a cornerstone of our development, design and consulting efforts today.
Drupal designed and developed solutions created by Appnovation are secure, scalable, modular and, most notably, feature-rich and built for high-performance. When it comes to Drupal, we offer a full range of services, including design, development, strategy, integration, migrations, upgrades, 24x7 support and maintenance.  
List of Drupal development related services:
Drupal Responsive Design
Drupal Theming
Drupal Development
Drupal Consulting
Drupal Strategy
Drupal Integration
Drupal Migrations & Upgrades
Drupal 24x7 Support & Maintenance
Continuous Delivery
We can build robust, fully scalable and secure enterprise grade native mobile apps on the iOS and Android platforms. Additionally, as experts at HTML5 mobile development, Appnovation can also build cross-platform mobile applications that will work seamlessly on any device or platform.
Companies and organizations choosing Appnovation as their mobile application development services company for their custom app development needs can be assured that their final deliverable, no matter the technology it's built on, will be of the highest of quality, thoroughly tested and completely sustainable in whatever environment it's hosted.
Furthermore, as a full service mobile app development firm we offer a complete suite of offerings in addition to development that include mobile strategy, design, integration, migration and upgrade, as well as through our Managed Services group, are able to provide 24x7 support and maintenance.  
As a full service mobile app development firm (iOS and Android) with top mobile app developers working for us and our clients, we bring a significant amount of experience developing on all the major device platforms, smartphones and tablets, and appreciate that today's customers require creativity, transparency, speed of delivery and cost containment, right throughout the mobile app development process.
The goal of our mobile development agency team is to not only bring your idea for an app to reality, but to help your organization reach more customers, operate more efficiently and lower the costs of doing business.
When you hire mobile application development services company like Appnovation's you can feel confident that you are getting the very best of mobile application development talent. From developer skill, experience and cost-effectiveness, to speed of project delivery, innovation and creativity, we deliver.
The skills and experience that comes with a mobile app development agency like Appnovation's allows our top mobile app developers to solve business problems, while remaining focused on your success. We've developed and delivered innovative and cost-effective apps for enterprise level customers in the media, healthcare, life sciences and business verticals.
Enterprise Integration & Microservices
Known as top system integrators and microservices consultants, Appnovation's systems integration experts help clients drive business and technical results from their IT stacks. When it comes to making an organization a more connected, and as a result more efficient one, there is no better choice of system integration companies and microservices experts than Appnovation.
We first start by aligning with clients on their desired business outcomes and KPIs, establishing an agreed upon reference architecture and roadmap for implementation. From there we work together to prioritize and execute integration projects, further building out to accommodate scaling needs for the enterprise.
Finally, we can assist with measuring, monitoring and managing the integrated assets ensuring performance, providing support and exploring options for further optimizations to achieve maximum efficiencies, data flows and digital connectedness.   
Whether commercial, proprietary, open source, legacy or custom built platform, system or application, and regardless if it's located in the cloud, on premise or a hybrid of both, Appnovation's systems integration consultants can get it connected. Enabling those IT assets to better serve the business, its customers and/or employees.
Priorities should also take into account things like urgency, criticality to the business, required assets/APIs, required staffing, potential for reuse and timing.
The appropriate integration technology is leveraged, for example MuleSoft's Anypoint Platform, for the integrations. MuleSoft's Anypoint Platform offers some unique benefits including:
Unified connectivity across - API led connectivity enabling enterprises to connect devices, data and applications anywhere they want, whether on premise, in the cloud or a hybrid of both. Integrations can be designed, run, managed and analyzed all on the same platform.
Lowest possible friction - Open standards coupled with developer friendly tool sets enable  
Future-proof meets scalability - Flexible architecture able to evolve as the business does, scaling to meet any size of enterprise and fits to any growing company's needs including moves into analytics, IoT and Big Data.  
As leading ecommerce consulting and development services provider, Appnovation has both the track record and the expertise required to deliver ecommerce strategy, integrations, migrations and support, and a full range of ecommerce UX design and coding  services.
While Magento is our platform of choice when it comes to ecommerce, Appnovation has and can also deliver ecommerce solutions using Drupal, Laravel, HTML5 and leading mobile platforms such as Android and iOS.
Furthermore, an ecommerce solution built by Appnovation can be relied on to be both scalable and secure, while at the same time be feature-packed and high performing to meet the needs of any size entity.
Most notably though, not only can Appnovation provide expertise and optimization with respect to leading ecommerce platforms like Magento, our ecommerce consulting services can also assist with initiatives related to ecommerce strategy.
Areas of our strategy expertise include increasing revenue per shopper, improving customer experience, streamlining processes, customer re-engagement, reducing abandoned shopping carts and employing multi-touch customer engagement programs to name a few.
Today's web, IT and content management environments, especially in enterprise-level entities, are living, breathing assets that need to be constantly updated, optimized, secured, extended and integrated to meet constantly changing and growing business and user needs.
As enterprises grow and accumulate more IT, more divisions and/or more brands, they automatically have to address how to handle that growth while at the same time attempt to consolidate efforts and assets to help control costs. Continuous delivery services from Appnovation can help make that happen.
Ongoing development, integration and enterprise content management are all made possible through Appnovation's Continuous Delivery solutions.
What continuous delivery means for enterprises is that from the technology side, they are able to take advantage of the latest upgrades, features and functionalities that are always being rolled out by the vendors.
While from the business and IT side of the entity, needs and wants can be continually addressed, delivery will be ongoing, consolidation can begin and additional projects can be undertaken without rate renegotiation or having to go through formal proposal procedures. It also means that the client is getting performance managed, proven Appnovation-trained resources who meet all of Appnovation's high delivery standards.
All of this is done through annual contracts, ensuring discounted locked-in pricing and rates for customers. The more of a commitment and longer the time-frame, the deeper the discount. Appnovation's continuous delivery services offerings have a target entry point commitment of four full-time equivalents (FTEs) for a period of no less than twelve months.
Continuous Delivery Services
Continuous Development for Drupal
Continuous Integration for MuleSoft
Continuous Content Management for Alfresco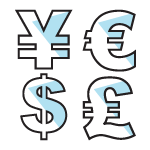 Competitive Rates & Project Quotes
Shopping quotes for your next technology or platform engineering project? Get a quote from us! We offer very competitive rates for engineering professionals and are know in the market for our aggressive quotes.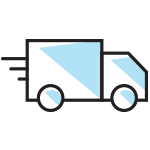 Proven, Rapid & Trusted Delivery
Using agile methodology, with digital strategy expertise, always keeping you in the loop. Streamlined delivery, cost effective projects, designed to match your goals, timeline and budget.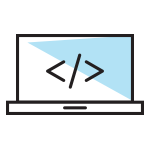 Development, Integration & Platform Engineering Experts
Appnovation's digital engineering experts are skilled and experienced at design and developing digital-based platforms that clients can use to launch their own digital experiences both quickly and securely.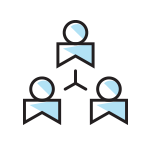 Transparent, Collaborative, Communicative
Complete project visibility from day one, working with you, and for you. Using email, phone, chat, BlueJeans, Jira, Slack, Skype, and/or Google Hangout for constant communication.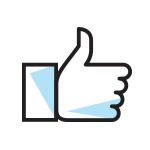 Customer Satisfaction is the Priority
Our clients are happy, thanks to dedicated account and project managers, consistent delivery teams and open communication lines. We know because we ask.
Why Customers Choose Us For Development, Integration and Platform Engineering
Agile development methodology utilized for delivery
AI and machine learning based solutions available
Analytics storage, optimization, visualizations and monitoring incorporation
Available blueprinting and workshop delivery
Cross-functional team of 300+ experts based in North & South America, Europe & Asia
Digital experience and integration first focus
Front-end expertise on staff including Business Analysts, UX/UI Specialists & Creative Designers
Legacy systems re-engineering expertise
Outcome/solution driven product development
Proven track record of successful project delivery
UX focused approach & User-centric application design expertise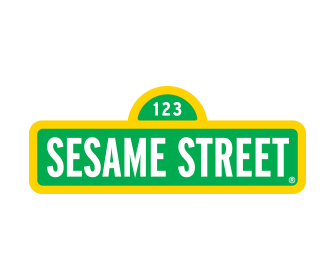 Featured Development, Integration & Platform Engineering Project
SesameStreet.org Drupal CMS Migration - Phase 2
Sesame Street
Having enjoyed a successful first phase, Appnovation has now completed Phase 2 of the Sesame Street project. So, in the true spirit of this great children's learning portal, let me tell you how we got...
Elle Decor
Lookbook Mobile App
Acquia Partner Site of the Year 2013 Winner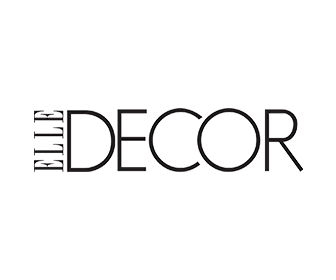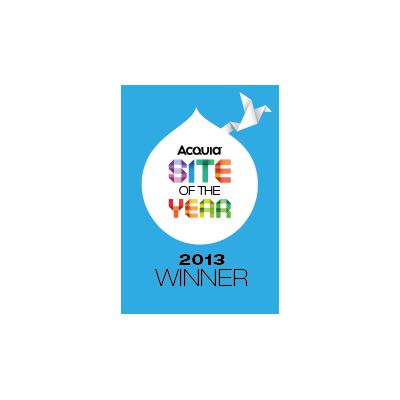 Samsung
Samsung Knox Drupal Site
Acquia Partner Site of the Year 2014 Finalist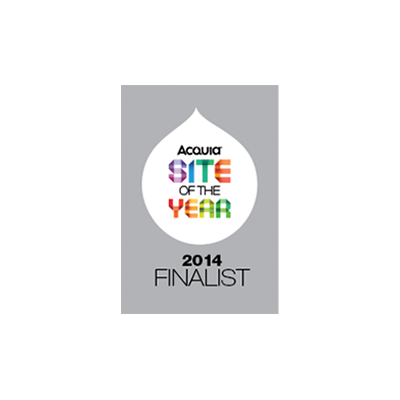 Get In Touch & Get Started Today. We're ready.
As a leading technology and platform engineering firm, we provide experienced consultants, UX experts and developers to engineer a platform that will fit both needs and goals. In addition to engineering robust, scalable and secure enterprise platforms, Appnovation can also help organizations with migrations, integrations and strategy of the platform being created.
Lastly, we can provide a full service Managed Services offering that includes 24x7 support and maintenance that is able to handle even the most extreme and complex cases swiftly and easily.   
Complete the form, email us at contact@appnovation.com or contact us directly by phone at one of our many global office locations to talk about your next or an upcoming project. Need more convincing? Just take a look at our client list to see just some of the brand names that Appnovation has helped and now call customers.