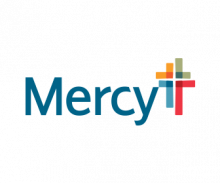 "Partnering with Appnovation and utilizing their Drupal Alfresco integration solution has enabled us to create a world class policy maintenance tool, along with an awesome foundation for us to create innovative ways for us to collaborate and manage documents. This is just the beginning."
Mercy Health Systems, Manager Application Development
When it comes to Enterprise Content Management solutions, you won't find many companies that can match our expertise and experience implementing, integrating, customizing and supporting such leading open technology platforms as Alfresco. Integration, collaboration, and innovation...Open Digital Delivered.  
Enterprise level companies in multiple industry sectors such as government, healthcare and energy, continuously generate huge volumes of documentation. From critical documents related to customer records and technical papers, to the creation, review, and management of contracts, proposals and other content, companies are more effective when the right people can locate the right documents at the right time.
As an Alfresco platinum partner and certified systems integrator, Appnovation has a tremendous amount of consulting expertise and project experience when it comes to delivering Alfresco-based enterprise content management solutions. Providing a full-suite of Alfresco consulting services is a core component of Appnovation's technology services offerings.
Alfresco, Appnovation & ECM Development
Our Alfresco developers and consultants provide their expertise to clients on projects such as implementing Alfresco into an IT environment, integrating Alfresco with other open technologies like Drupal, migrating from Alfresco Community to Enterprise edition, building custom intranets using Alfresco and/or providing expert-level Alfresco advisory services. Appnovation has extensive experience utilizing Alfresco as a large scale content storage platform.
Our experienced ECM consultants can take your enterprise content management strategy to the next level, providing you with ECM consulting and ECM development solutions that address technical challenges, migrations, upgrades and custom applications for our clients.
Appnovation's experts have delivered ECM solutions (Development, ECM Consulting and Strategy, ECM Implementation and ECM Integration) to enterprise level customers, improving and streamlining their processes and promoting operational excellence.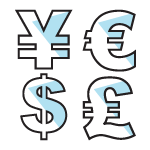 Competitive Rates & Project Quotes
Shopping quotes for your next ECM project? We offer competitive rates for our ECM consulting professionals and quote aggressively on development projects.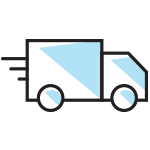 Proven & Trusted Delivery Methods
Using agile methodology, always keeping you in the loop. Streamlined delivery, cost effective engagements, designed to match your goals, your timeline and your budget.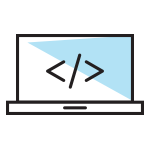 Experienced ECM Solutions Experts
Appnovation is an Alfresco Platinum Partner and Certified Systems Integrator. Our ECM consultants help organizations create solutions to meet their enterprise content management needs.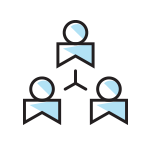 Transparent, Collaborative Communicative
Complete project visibility from day one, working with you, and for you. We use multiple lines of communication to keep in touch and provide regular status updates throughout the engagement.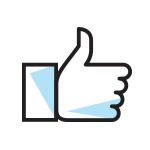 Customer Satisfaction, Our Top Priority
Dedicated account manager, project manager and consistent delivery team provided. We survey all of our clients, the results of which go directly to our CEO.
Why Customers Choose Us For ECM Development
Ability to integrate Alfresco with Drupal and other systems
Agile ECM development methodology
Alfresco Platinum Partner
Award winning enterprise content management solutions
Certified Alfresco Systems Integrator and Consultants
Collaborative, communicative and transparent approach with clients
Competitive rates for Alfresco developers, consultants and architects
Cross-functional team of 250+ experts based in North America, Europe & Asia
Deep open technology expertise and experience
Fast, professional, cost-effective engagement model
In-house, front-end experts: Business Analysts, UX/UI Specialists & Designers
Proven track record of successful Alfresco project delivery
Thorough quality assurance (QA) testing before "Go Live" events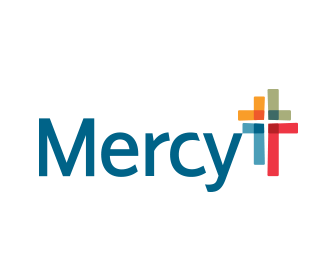 Baggot Street Intranet
Mercy Health
In our first instance of osCaddie (formerly Canopy), we helped Mercy Health build a custom document repository for over 38,000 staff. Drupal and Alfresco sync users with a single archive director...
Appnovation has unmatched experience in creating professional, innovative and highly customized Enterprise Content Management solutions. Our ECM solutions are built to be more secure, collaborative enabled, easily scaled for growth and able to meet even the most stringent of compliance requirements.
As an Alfresco platinum partner and certified systems integrator, Appnovation provides development expertise and project management experience delivering Alfresco-based enterprise content management solutions for helping companies organize and optimize their documents, records and mobile content.
When it comes to creating the innovative, feature-rich and high performing intranet solutions for enterprise content management using Drupal or Alfresco, there is no development firm better than Appnovation. Our intranet solutions are easily scaled and highly secure, able to be customized and integrated to meets specific business needs.
Get In Touch & Get Started Today. We're ready.
As an Alfresco Platinum Partner, Appnovation has a tremendous amount of experience with Alfresco's enterprise content management, document management, consulting, collaboration and process management, compliance and mobile content management and integrations. We can create a custom ECM solution that will meet your unique business needs and requirements. Take the first step, contact us and request a quote today.