Alfresco Integration Experts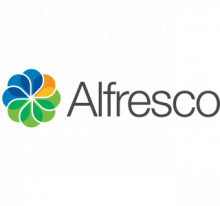 "They have a strong history of delivering high quality implementations of Alfresco especially in portal, intranet, extranet and website implementations."
Appnovation is an Alfresco Platinum Partner, Certified Systems Integrator and has significant expertise integrating Alfresco with other applications and systems.
Appnovation's Alfresco integration experts have the technical skill and multi-system expertise to seamlessly integrate ECM with your favourite tools. We specialize in customization and systems integration to deliver your Alfresco installation, to meet your specific enterprise needs and requirements.
When it comes to Alfresco strategy, development, migrations, implementations, integrations, support and more, no other firm has the experience and expertise in-house to better help those enterprises looking to get the most out of their Alfresco instance. 
Drupal Alfresco Integration
Appnovation has integrated Drupal and Alfresco as part of the osCaddie to provide an open source web content management platform. Appnovation and OsCaddie was recognized for its uniqueness and ease of implementation in helping clients combine the Alfresco suite of products with other leading open source technologies such as Drupal.   
Amazon Web Services Alfresco Integration
Appnovation can easily integrate Alfresco on AWS with three main solutions:
Secure File Sharing for the Enterprise: Alfresco on Amazon Web Services combines the collaboration, file sharing and mobile file access capabilities of consumer services like Dropbox®, with the security, control and policy enforcement that enterprises demand.
True Document Management in the Cloud: Whether you're processing millions of invoices in finance or managing highly confidential legal contracts, Alfresco adapts to your business processes, saving time and money.
Compliance & Records Management in the Cloud: Enterprises and governments have a simple, low-cost cloud solution for compliance with regulations, acts and mandates.
Appnovation's experts can provide the following key benefits:
Easy file sharing and collaboration
Powerful document management features
Task management & workflow
Complete IT control of security and access
Choice of full SaaS or private AWS instance
Powerful metadata & full-text search
Ephesoft Alfresco Integration
By integrating Ephesoft's Document Capture solution with Alfresco's Content Management platform, Appnovation provides organizations and developers access to a wide array of rich functionality including:
Scanning + OCR: Scan in various types of documents, handwritten or typewritten, to be digitized. Capture the content to be stored with the repository metadata.
Classification + Extraction: Classify documents based on type, fields, etc. Information is extracted from the documents for easy search and organization within your systems.
Mailroom automation: Ephesoft mailroom automation brings easy to use and easy to configure solutions to any company receiving hard copy documents, emails and faxes. The solution also distributes the documents to their destinations (the line of business within an organization or a specific individual or department).
Key Benefits:
Reduced labor from manually sorting and identifying documents and keying data from them
Reduced document id and keying errors due to automation
Speed up the business process by identifying document types and information on them sooner
Create a smoother business process that's less error prone
Salesforce Alfresco Integration
Using Alfresco's Salesforce Connector, Appnovation's Alfresco integration experts can apply powerful search, workflow and collaboration to your Salesforce documents, streamlining your sales processes to close more deals faster. Alfresco enables you to manage your Salesforce documents' entire lifecycle from creation to completion, ensuring they stay secure and compliant throughout the process.
Key Benefits:
Allow your sales team to continue working in Salesforce without having to re-train them on a new application
Make your content searchable and actionable outside of Salesforce
Close deals faster by applying automation, workflows and collaboration to your Salesforce content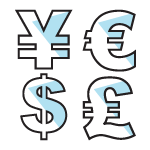 Competitive Rates & Project Quotes
Shopping quotes for Alfresco Integrations services? Get a quote from us! Offering competitive rates for expert Alfresco professionals.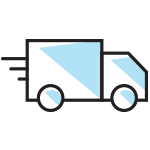 Using agile methodology, always keeping you in the loop. Streamlined delivery, cost effective engagements, designed to match your goals, your timeline and your budget.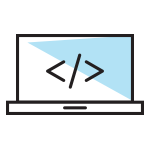 Expert Alfresco Developers
We're an Alfresco Platinum Partner and Certified Systems Integrator, and Alfresco is one of our core competencies. Our experts will get the job done, whatever the project.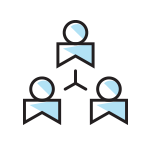 Transparent, Collaborative, & Communicative
Complete project visibility from day one, working with you, and for you. Using email, phone, chat, Skype, and Google Hangout for clear, constant communication.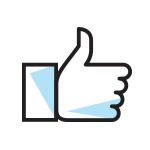 Our clients are happy, thanks to dedicated account and project managers, consistent delivery teams and open communication lines. We know because we ask.
Why Customers Choose Us For Alfresco Development
Ability to integrate Alfresco with Drupal and other systems
Agile development and project methodology
Alfresco Platinum Partner
Award winning ECM and Alfresco solutions
Certified Alfresco Systems Integrator
Competitive rates for Alfresco developers, consultants and architects
Cross-functional team of 250+ experts based in North America, Europe & Asia
Fast, professional, cost-effective engagement model
Friendly, open, and collaborative way of working with clients
In-house, front-end experts: Business Analysts, UX/UI Specialists & Designer
Proven track record of successful Alfresco project delivery
Rigorous quality assurance (QA) testing before "Go-Live"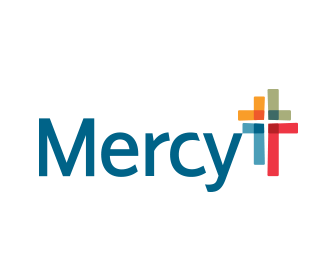 Featured Alfresco Project
Baggot Street Intranet
Mercy Health
In our first instance of osCaddie (formerly Canopy), we helped Mercy Health build a custom document repository for over 38,000 staff. Drupal and Alfresco sync users with a single archive director...
Get In Touch & Get Started Today. We're ready.
As an Alfresco Platinum Partner and certified systems integration, Appnovation has a tremendous amount of experience with Alfresco's enterprise content management, document management and integration with other platforms and applications. We can create custom Alfresco solutions that will meet business and technology needs. Take the first step: contact us and request a quote today.