Appnovation was the right strategic choice for Visit California. The company's creativity and innovation will allow us to continue to Dream Big through our digital marketing program, while sharing the California lifestyle through compelling content and an engaging online experience.
Caroline Beteta
President & CEO, Visit California
As an Alfresco platinum partner and certified systems integrator, Appnovation provides development expertise and project experience delivering Alfresco-based enterprise content management solutions. 
By providing a full-suite of Alfresco development services (implementing Alfresco into an IT environment, integrating Alfresco with other technologies like Drupal, migrating from Alfresco Community to Enterprise edition, building custom intranets using Alfresco and/or providing expert-level Alfresco consulting), Appnovation delivers custom solutions that can meet your user, business, industry and/or vertical needs.
Our flexible, proven engagement model starts with a comprehensive evaluation of your business and IT requirements to ensure that ultimately, the right Alfresco solution will be delivered both quickly and cost-effectively, meeting your development goals and deadlines. From augmenting your current team, contracting subject matter Alfresco experts to help with a certain aspect of your project such as business analysis, custom UX/UI design, project management and/or QA, to delivering a complete end-to-end or Alfresco ECM solution, we can meet your needs.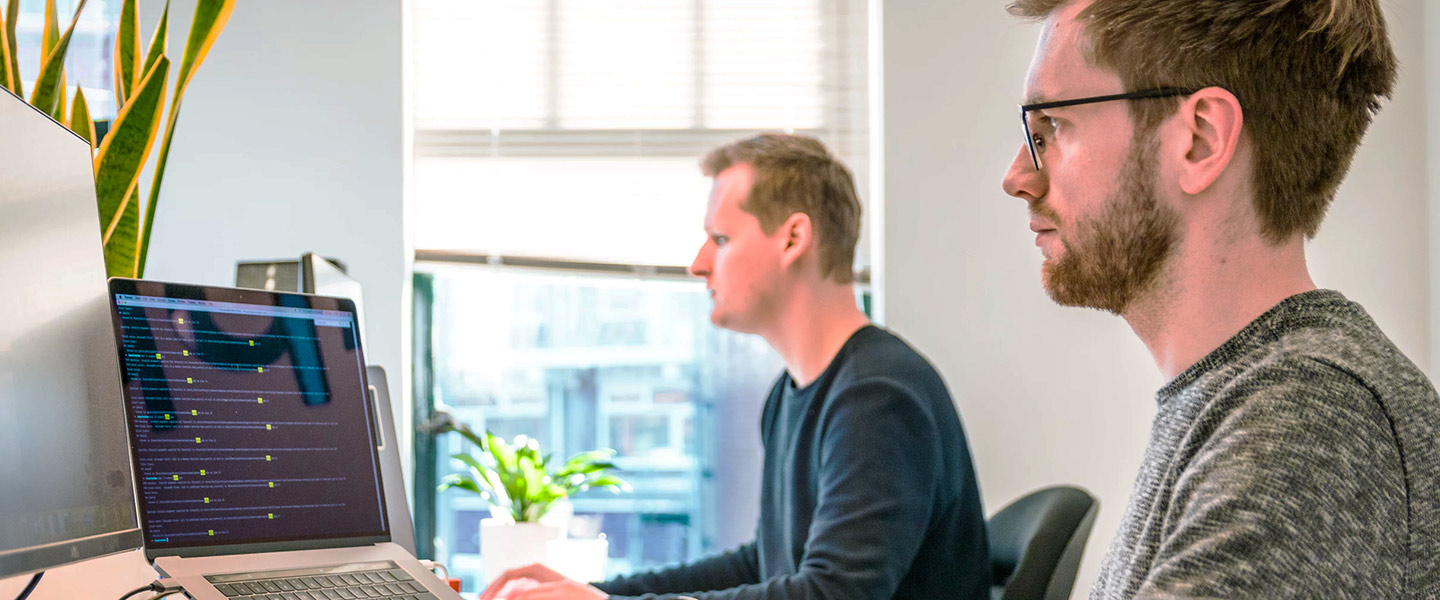 Alfresco & Appnovation
Our Alfresco experts have helped our clients in multiple industry sectors such as government, healthcare and energy with their document management solutions.
Explore More
Alfresco is the premier open source Enterprise Content Management system. With customers in all major industries including major brands such as NASA, FOX.com and Harvard University, Alfresco provides a modern platform based on open technology, giving you the power of ECM with hybrid, on-premise, cloud and mobile delivery options. Since 2009, Appnovation has been helping our clients in the healthcare, legal, energy, media, non-profit and government sectors with their Alfresco development projects.
Appnovation provides full project life cycle Alfresco Implementation Services:
Business Analysis and Project Planning - The Appnovation Alfresco development utilizes a number of requirements gathering processes and methodologies to ensure that the feedback from multiple stakeholders is captured. Appnovation's Alfresco architect is involved during the process to provide insights on the level of effort required to implement the requirements. The business analysis step is especially important - Alfresco deployments involve the use of workflows, retention policies and categorization processes (all unique to each client). This ensures that the client has a full understanding of the resources needed to develop the features before the requirements are finalized. Once the requirements have been finalized, Appnovation's project manager will work with the client to establish the project schedule. The project schedule will include key review steps with the client and ensures that there is a full understanding of the timeline for both the client team and Appnovation.
Interface Design - The Appnovation interface team works with key project stakeholders in understanding the business processes and ensures that the end users of the Alfresco application have access to optimal interfaces that allow for efficient and effective use of the Alfresco system.
Development - Appnovation's Alfresco architect will work in conjunction with other development team members to develop the client solution using the Alfresco platform. Typically, a number of client side integrations are required for this stage of the process. The custom workflows and document policies are also implemented in the system. Appnovation's project teams utilize multiple development methodologies during the Alfresco development process.
Quality Assurance - Once the development process has been completed, Appnovation's QA team will test the system based on the project requirements document. The system is tested on all major web browsers and mobile browsers (if applicable). Regression testing is implemented after the initial testing has been completed. Client side user acceptance testing is implemented after the completion of internal testing.
Training - Training is a key component for all Alfresco projects. Since the operation of the Alfresco system typically involves multiple parties and users, Appnovation usually provides training with content customized for each department. This ensures that the end users learn about the Alfresco operations that are relevant to them. Technical training is also provided to the system managers.
Alfresco Expertise
Appnovation's Alfresco experts can create a custom experience that will meet your user, business, industry and/or vertical needs.
Explore More
Within the Alfresco platform, Appnovation has some key areas of expertise that include:
Appnovation has extensive experience with Alfresco One, the hybrid document management solution that works on-premise and in the cloud. Our Alfresco certified developers have helped clients in multiple industry Alfresco sectors such as government, healthcare and energy with their document management solutions.
Appnovation's Alfresco Consulting Services helps our clients plan, design, implement, and manage deployment of custom solutions to enhance their business. Our Alfresco consulting services help our clients maximize their investment in Alfresco technology, ensuring your unique requirements are met both quickly and cost-effectively.
Appnovation's experts, using Alfresco, can provide easy document collaboration and mobile experience to users, combined with the security and control required by enterprises. Appnovation can use Alfresco to save you time, money and free up resources by implementing custom document workflows and processes.
Appnovation's Alfresco developers assist you in developing an effective compliance management process that delivers the extra level of control needed to manage your business's critical records. Our mobile content management experts help you easily create an unprecedented opportunity to integrate mobile into your workforce, enabling application sharing and unified communications.
Appnovation's Alfresco integration experts have the technical skill and multi-system expertise to seamlessly integrate ECM with your favorite tools. We specialise in customisation and system integration to deliver your Alfresco installation, to meet your specific enterprise needs and requirements.
Previous
Next
Experience Led & Outcome Focused
We help brands understand the role digital can play in realizing strategic opportunities and solving real world business problems, always keeping the focus on the customer's experience and the results generated.
Proven, Rapid, Agile & Trusted Delivery Methods
Using agile for development, always keeping you in the loop. Delivery is streamlined and cost effective, designed to match your goals, timeline and budget.
Expert Alfresco Developers
We're an Alfresco Platinum Partner and Certified Systems Integrator, and Alfresco is one of our core competencies. Our experts will get the job done, whatever the project.
Transparent, Collaborative, Communicative
Complete project visibility from day one, working with you, and for you. Using email, phone, chat, Skype, and Google Hangout for clear, constant communication.
Customer Satisfaction
Our clients are happy, thanks to dedicated account and project managers, consistent delivery teams and open communication lines. We know because we ask.
Why Customers Choose Us For Alfresco Development
Here are just some of the ways that we stand out as a company when it comes to what our experience is with Alfresco and document management consulting.
Alfresco Platinum Partner
Agile Alfresco DM development methodology
Alfresco Platinum Partner
Award winning Alfresco and ECM solutions
Certified Alfresco Systems Integrator and Consultants
Competitive rates for Alfresco developers, architects and consultants
Cross-functional team of 300+ experts in global offices
Proven track record of successful Alfresco project delivery
In-house, front-end experts: Business Analysts, UX/UI Specialists & Designers
Getting sneaker heads from browsing to buying without missing a step.
Showcasing their brand, transforming sales, putting customers first.
Helping investors fund a century of growth and stay well ahead of the curve
Get in touch and get started today. We're ready!
As an Alfresco Platinum Partner and certified systems integration, Appnovation has a tremendous amount of experience with Alfresco's enterprise content management, document management and integration with other platforms and applications. We can create custom Alfresco solutions that will meet business and technology needs. Take the first step: contact us and request a quote today.