These guys work hard, very hard. We were amazed at every point of contact to learn they were navigating our issues and helping to shape a successful product regardless of the difficult challenges that were seemingly always in play.
Nathan Walker
Senior Software Engineer, Infowrap
Appnovation is the community support for the HTML5-based SproutCore framework, giving us intimate development and application knowledge when it comes to this cutting-edge open source technology as well as access to SproutCore's Core Team of development talent.
All SproutCore solutions built by Appnovation are both secure and sustainable, constructed in such a way they can be scaled when needed and easily maintained over time. 
Using an agile development methodology to deliver our SproutCore web and mobile solutions, Appnovation's expert SproutCore developers can create an application that will meet your specific user, business, industry and/or vertical needs. We offer a proven, highly flexible engagement model that starts with a comprehensive evaluation of your business and IT requirements to ensure that ultimately, the right SproutCore development solution will be delivered both quickly and cost-effectively to meet your goals and deadlines.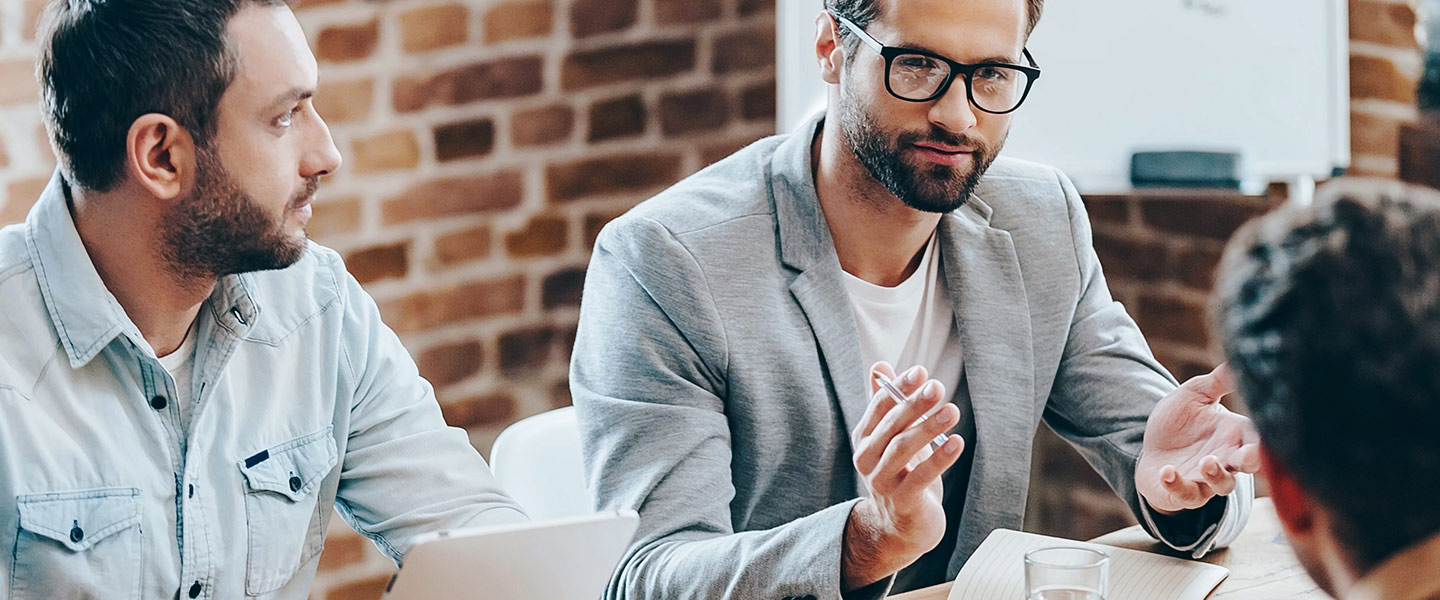 About SproutCore & SproutCore Development
SproutCore is an HTML5 open-source framework that gives developers the ability to create web and mobile applications coded completely in JavaScript.
Explore More
The application being written in JavaScript moves business logic to the client, enabling data to be delivered both quickly and reliably by executing in the user's browser and thus freeing up servers. Applications built using SproutCore have advanced capabilities and provide a user experience comparable to that of desktop applications. Creating an application using SproutCore can be built once and deployed across multiple platforms, including cross-platform mobile applications for the most popular mobile platforms like iOS, Android, BlackBerry, Windows Mobile and HP. SproutCore Development With SproutCore development by Appnovation, companies get: The power of HTML5 development and design Accessibility across multiple platforms Much faster speeds and response times Ability to scale your applications Clean MVC architecture Built-in tools to create great looking themes and designs
SproutCore Developers
Our SproutCore developers have a tremendous amount of experience creating SproutCore mobile solutions, SproutCore themes and SproutCore apps.
Explore More
Whether you need to hire a SproutCore developer to augment your current team, contract subject matter experts to help with a certain aspect of your SproutCore project such as business analysis, custom UX/UI design, code development, project management and/or quality assurance, OR looking for a complete end-to-end or SproutCore development solution to be delivered, we can meet your needs. Finally, we also have lots of experience working with internal, beginner-level teams, training them up on SproutCore, building their expertise and leaving them proficient to perform on-going maintenance and upgrades as needed. Appnovation is the Community Support for SproutCore. Specifically, our SproutCore designers and developers can assist companies with: Cross-Platform Mobile App Creation Developing HTML5 Video Players Integration with your CMS Achieving High Scalability with Application Best Practices Gaining Offline Storage Capabilities
Previous
Next
Why Clients Choose Us for SproutCore Development
Here are just some of the ways that we stand out as a company when it comes to what our experience is with Node.js Development.
Agile SproutCore development and project methodology
Competitive rates for SproutCore developers and architects
Collaborative, transparent and communicative client-focused approach
Cross-functional team of 300+ experts in global offices
Experts in SproutCore and HTML5 frameworks AngularJS, Ember.js & PhoneGap
In-house, front-end specialists including: BAs, UX/UI & Designers
Proven track record of successful HTML5 mobile project delivery
Rigorous quality assurance (QA) testing before "Go-Live"
Thorough quality assurance (QA) testing before "Go Live" events
Get in touch and get started today. We're ready!