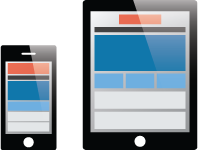 Smartphone Application Development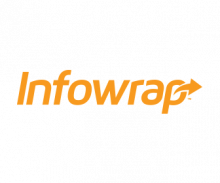 "The expertise brought to the table by Appnovation's team was key to helping Infowrap launch its native apps in the Apple App Store as well as the Google Play Store. These guys work hard, very hard. We were amazed at every point of contact to learn they were navigating our issues and helping to shape a successful product regardless of the difficult challenges that were seemingly always in play."
Senior Software Engineer, Infowrap
As a leading smartphone application development company, Appnovation has extensive experience in creating high performance, feature-packed and digitally transformative native smartphone applications for all the major mobile platforms including iOS, Android, BlackBerry OS and Windows mobile.
Additionally, as experts at
HTML5 mobile development
, Appnovation can also build cross-platform smartphone applications that will work on any device or platform. Companies and organizations choosing Appnovation for their custom smartphone app development needs can be assured that their final deliverable, no matter the technology it's built on, will be secure, scaleable and sustainable in whatever environment it's hosted.
Using an agile development methodology to deliver our smartphone app development projects, Appnovation's expert smartphone app developers can create the right solutions that will meet your user, business, industry and/or vertical needs. We offer a proven, highly flexible engagement model that starts with a comprehensive evaluation of your business and IT requirements to ensure that ultimately the right mobile solution will be delivered both quickly and cost-effectively, meeting your goals and deadlines.
Why Build a Smartphone App?
Smartphones are mobile phones like the iPhone or BlackBerry, offering advanced features with PC/desktop-like functionality. Today's smartphones have advanced capabilities such as e-mail, full internet, e-book readers, GPS, enhanced video and cameras, touch screen keyboards and so much more. Running on iOS, Android, BlackBerry or Windows Mobile operating systems provide users with a standard interface and provide mobile app developers with a platform for mobile application development. As demand for these mobile devices grow and their capabilities get more and more sophisticated, the opportunity for mobile app development will only continue to expand, so take advantage of their powerful processing, expanding memory, larger interfaces and open operating systems
Why Build a Smartphone App?
Here are few reasons why creating a smartphone app can be a great benefit to your company:
Convenience - Providing more/additional access to your business for current and potential customers.
 
Brand Promotion - Having a presence on Apple's App Store, Google's Play, BlackBerry's App World and/or the Windows Mobile Marketplace can get your brand seen. Users can download the app then rate and recommend it to others.
 
Customer Service - With the ability to rate the app, companies are able to receive feedback about their products or services while simultaneously keep up with trends and customer sentiments.
 
Mobile Website - If not an app, why not have a smartphone compatible version of your website. Mobile web development, using responsive design or adaptive design, can extend your company's reach by being able to attract that ever-growing and on the move base of mobile application device users.
 
Generate Income - Apps that are games or other products, provide a unique tool or service, provide a subscription to premium content etc., are all ways an app can generate income. Additionally, apps can allow hosting of advertisements which can allow app makers to create the app to download for free or give app makers the ability to make both a free version of the app, supported by advertisements and a paid version of the app without any advertisements.
Smartphone App Development Services
Appnovation's smartphone application development provides customers with an end-to-end solution (smartphone app) that includes analysis, design, development, testing and delivery.
Our smartphone app development services include:
The Smartphone App Development Process
Our smartphone app designers and analysts will work with you to take your idea and design the preliminary features of your application, analyze marketing/business needs and requirements and determine a project budget. Once a concept has been finalized, we can begin incorporating the design architecture and developing the app, integrating all the features, capabilities and functionality as determined in our earlier meetings. Prior to delivery of the finished product, the app will go through our rigorous QA testing. Appnovation's entire smartphone app development process is overseen by a dedicated project manager that ensures complete transparency with our clients and enables the solution to be delivered on time and on budget.
Whether you need to hire a smartphone app developer to augment your current team, contract subject matter experts to help with a certain aspect of your smartphone app development project such as business analysis, custom UX/UI design, professional development, project management and/or quality assurance, or you're looking for a complete end-to-end or smartphone app development solution to be delivered, we can meet your needs.
Smartphone App Developers
Appnovation's smartphone app developers are professionally trained with deep expertise across all the major mobile application development frameworks. Our development team is well versed and continuously updated on the latest technologies to ensure that what we create for our customer's project is built using the best available frameworks and toolkits on the market. Our smartphone app developers are here to help your idea become a reality.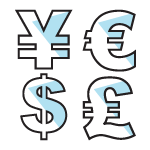 Competitive Rates & Aggressive Project Quotes
Shopping a project? Looking for help? We're known in market for aggressive project quotes and very competitive rates when it comes to top smartphone app design and development talent.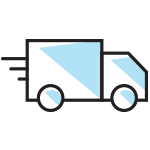 Proven, Rapid & Trusted Delivery
Using agile methodology, always keeping you in the loop. Streamlined delivery, cost effective engagements, designed to match your goals, your timeline and your budget.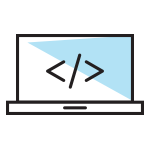 Expert Smartphone App Developers
Our smartphone application developers have deep expertise creating apps for all the major mobile platforms. Routinely building scalable, secure, high-performing and feature-packed mobile experiences.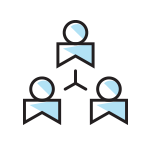 Transparent, Collaborative, Communicative
Complete project visibility and multiple open lines of communication from day one. We are available when you need us and continually updating you on your project's status.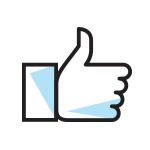 Customer Satisfaction is the Priority
Dedicated account manager, project manager and consistent delivery team provided. We survey all of our clients, the results of which go directly to our CEO.
Why Customers Choose Us for Smartphone App Development
Agile smartphone app design and development methodology
Assistance with the App Store, Google Play, BlackBerry World & Windows Store
Award winning smartphone application development solutions
Collaborative, transparent and communicative client-focused approach
Competitive rates for smartphone app development and design talent
Cross-platform mobile and HTML5-based app solutions
Cross-functional team of 250+ experts based in North America, Europe & Asia
In-house, front-end specialists: Business Analysts, UX/UI Experts & Designers
Proven track record of successful smartphone application project delivery
Rigorous quality assurance (QA) testing before "Go-Live" events
Shorter development times translating to lower costs for customers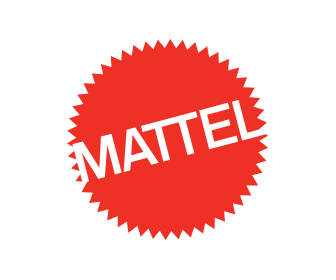 Featured iOS and Android Smartphone App Project
Stop Motion Builder App
Mattel - Mega Construx
Mattel is a California-based toy manufacturer founded in 1945. Mattel is well-known for creating toys for kids around the world, including Barbie dolls, Hot Wheels and Fisher-Price toys. Mattel's subs...
Get In Touch & Get Started Today.
Appnovation is one of the leading smartphone app development companies providing both end-to-end smartphone app development solutions and helping firms shore up their development and design expertise with our skilled and innovative smartphone app developers and designers. Contact us today and let us give you a quote for your next smartphone app project. We have competitive rates for smartphone design and development resources and aggressive quotes on project engagements.