These guys work hard, very hard. We were amazed at every point of contact to learn they were navigating our issues and helping to shape a successful product regardless of the difficult challenges that were seemingly always in play.
Nathan Walker
Senior Software Engineer, Infowrap
Appnovation can create tablet-based custom experiences, both native and HTML5-based, that are feature-packed, high-performing and fully scalable for any tablet device.
Tablets are a fast-growing part of the mobile market and they offer new opportunities for increased user engagement and business development, with mobile shoppers converting 160% more often on mobile responsive sites. Our team of tablet app developers and designers is able to leverage their extensive expertise to deliver custom and cost-effective solutions more rapidly to market helping our clients gain a competitive advantage.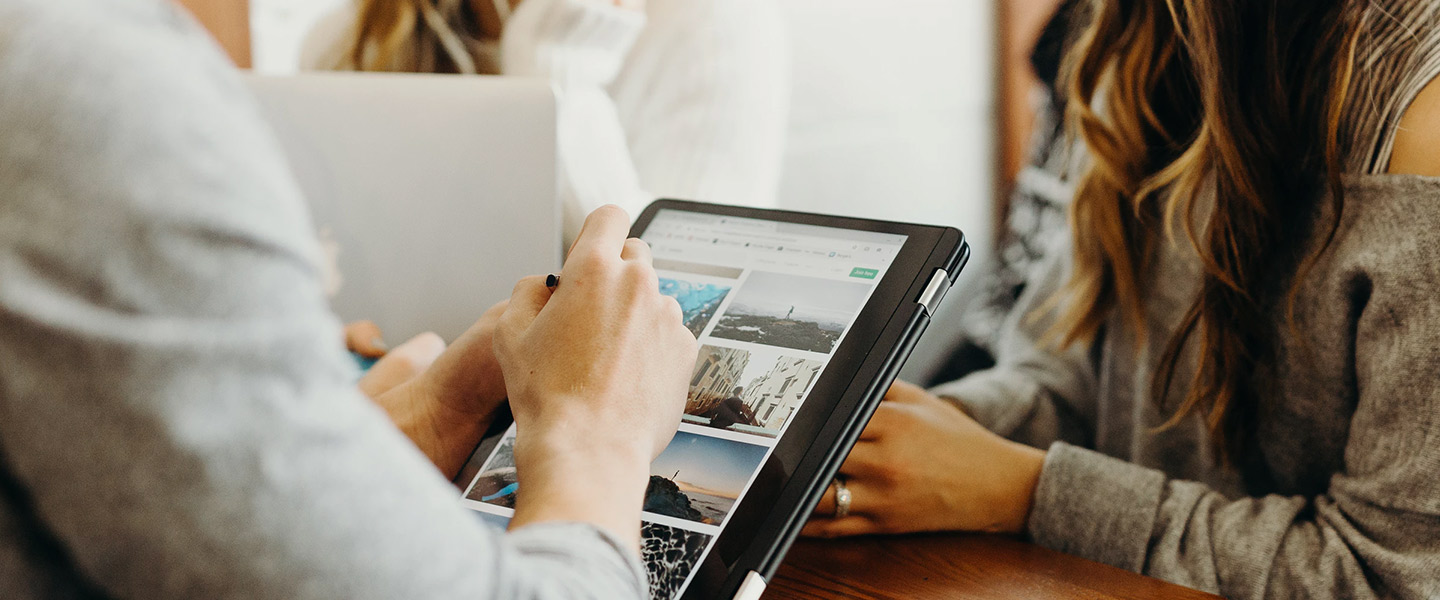 Tablet Application Design & Development
Appnovation has a tremendous amount of expertise in creating high performance, feature-packed native tablet applications for all the major mobile platforms.
Explore More
Additionally, as experts at HTML5 development, Appnovation can also build cross-platform tablet applications that will work on any device or platform. Companies and organizations choosing Appnovation for their custom tablet application development can be assured that their final deliverable, no matter the technology it's built on, will be secure, scalable, responsive and enterprise ready.
Previous
Next
Experience Led & Outcome Focused
We help brands understand the role digital and the tablet experience can play in realizing strategic opportunities and solving real world business problems, always keeping the focus on the customer's experience and the results generated.
Proven, Rapid, Agile & Trusted Delivery Methods
Using agile methodology, always keeping you in the loop. Streamlined delivery, cost effective projects, designed to match your goals, timeline and budget.
Expert Drupal Designers & Developers
Our tablet app developers are experienced in creating, building and delivering a wide variety of tablet solutions for companies looking for custom, professional and scalable options for tablet devices.
Transparent, Collaborative, Communicative
Complete project visibility from day one, working with you, and for you. Using email, phone, chat, Skype, and Google Hangout for clear, constant communication.
Priority #1, A Satisfied Customer
We are constantly engaging with you during the project and at the end we survey you to ask you how we did, the results of which go directly to our CEO.
Why Clients Choose Us for Tablet App Development:
Here are just some of the ways that we stand out as a company when it comes to what our experience is with tablet app development and design.
Agile development methodology for tablet app development projects
Award winning mobile and tablet solutions
Collaborative, client-focused approach and engagement model
Competitive rates for tablet app development and design talent
Comprehensive quality assurance testing before project "Go Live" event
Cross-platform and HTML5 tablet application solutions
Experience with all major tablet platforms:
Fast, professional, transparent and cost-effective engagement model
In-house, front-end experts: Business Analysts, UX/UI Specialists & Designers
Proven track record of successful project and engagement delivery
Get in touch and get started today. We're ready!
Developing innovative and unique mobile and tablet app solutions for enterprise level customers is one of Appnovation's specialties. Our tablet app experts design, develop and deploy solutions that are open technology and flexible to meet your company's growing business, technology and user needs. If your organization is looking for top notch design and development talent at competitive rates, then look no further than Appnovation. Get started today by contacting us to request a quote.